Become A Virtual Assistant 2020
Become a virtual assistant in 2020?
Yes, please!
I'm telling you… this is YOUR YEAR!
In this post, I'm giving you 10 actionable steps you can do TODAY in order to start your own at-home Virtual Assistant business.
As many of you know, I help Virtual Assistants launch and grow their own business from scratch.
Thousands of students have completed my various programs and I get stories about their successes, stories about the life change that has happened to them through starting a Virtual Assistant business.
But there was one story that came through recently that really struck my attention. It was from a girl named Sarah.
Sarah was working what she thought was her dream job. It was a full-time job doing music, which was her passion. However, she started to realize that the job was incredibly stressful.
In fact, the job was SO stressful that Sarah (who was pregnant at the time) ended up going into preterm labor. She had a baby at just three pounds. That was a really big wake up call to her that the stress of the job was entirely too much.
Fast forward to today. Sarah is now a full-time Virtual Assistant taking care of not one healthy baby, but two! She actually just welcomed a brand-new seven pound baby into her life. She's so grateful for Virtual Assistance and the freedom lifestyle she gets to have where she can work AND be a mom to her two healthy babies at the same time.
Sarah says, "I had no idea that this business would literally transform my life, my emotional and physical health, my finances, and beyond, but it has."
What I love about Sarah's story is that she decided she was going to take it upon herself to creatively carve her own path. She didn't just say, this is the way life is always going to be. She decided she wanted to do something for herself.
Sarah is one of the reasons I'm so passionate about Virtual Assistance. Virtual Assistance is one of the BEST ways to start working online.
That said, here are my 10 steps for starting your very own Virtual Assistant business in 2020.
BECOME A VIRTUAL ASSISTANT 2020
Step #1: Understand what a Virtual Assistant is.
A Virtual Assistant, or VA for short, is anyone who works in an administrative, creative, marketing, or technical capacity in a virtual, or remote, environment. Yes, Virtual Assistance means working from home. Yes, you CAN work in your pajamas, but most generally you'll work as a business owner (this means you are your own boss!).
What is a Virtual Assistant?
Learn more.
Now, there are some VA companies that will hire people to work from home as employees. But what I teach and what I love about this business is that you can do this all on your own.
You can start your own Virtual Assistant business. When you are your own boss, you have the freedom and flexibility to work from home, work your own hours, and work the schedule you want with skills you already have.
Step #2: Discover your skillset.
If there's one thing I've learned after working with thousands of aspiring virtual assistants, it's that y'all are skilled. Seriously, you guys have so much talent! What's amazing is that your talent can be used by small business owners to help further their businesses.
YOU may not think it's a big deal that you can write a really good email. However, to the small business owner who is drowning in emails, you are a lifesaver. So what you'll want to do is discover your skills.
What can you do that other small business owners need?
If you want some help with this topic,
here is a list of 101 services you can offer as a Virtual Assistant.
Step #3: Price and package your services.
I hear a lot of people say they think they are ready to start—they have VA skills and are willing to put in the work—BUT have absolutely no idea how much they should price their services for. At the end of the day, that depends on how much money you want to make.
I tell my students to take a look at how much money they want to make, and then take a look at how many hours they can work in a week. If you find 10 hours to work in a week and you want to make $300, then you'll need to charge a rate of $30 an hour.
You do not always have to charge hourly. Let's say you're building a website for somebody, if that's a skill you have. (You don't have to possess that skill, but let's run with it for this example.)
You're building a website for somebody and you're going to charge $3,000 for the entire project. That doesn't mean the project has to take you 100 hours. If you complete that website in 5 hours, that's great. You've made more than your hourly rate! However, it is a good idea to have a general hourly rate in your mind so that you can create those packages.
Bear in mind that as a Virtual Assistant, you are a small business owner. This means you are an independent contractor, so you will have to hold back some of your money for taxes. Self-employment tax in the United States can be about 30% of your total income, so if you're charging $30 an hour, about $10 of that is going to need to be saved back for taxes. Factor planning for taxes into your hourly rate.
Step #4: Create a brand you (and your clients) will love.
This is the fun part of your business! Branding means you get to choose a name and style (a few different elements, like colors and fonts) to represent you and your business. I recommend choosing your branding elements based on what resembles you.
What colors do you love? A simple way to start figuring out your brand is to browse Pinterest. Let's say you absolutely love the color teal. Search "teal branding board" on Pinterest and you can start seeing examples of different types of brands, logos, colors, and other elements that are going to ultimately make up what your brand is.
Learn how to create your own brand board here.
Now, I'm going to go ahead and throw this tip out there because I know that Virtual Assistants tend to be perfectionists.
I want you to create a deadline for yourself.
Set a deadline for choosing things like your name and your colors and your logo.  I usually give my students one week to maul over their choices.
If you DON'T decide quickly, you will get stuck. I see it happen all the time. People get stuck and they end up spending three months trying to figure out their logo when they could've been making money instead.
So, set a deadline for yourself. Choose your name, your logo, the colors for your branding, and then move on. You can always come back and change it later if it's really bothering you. Just be sure to make a decision in less than a week's time so that you can move on with the next steps.
Step #5: Understand the processes needed to become a virtual assistant.
Let's paint a scenario. An email pops into your inbox and it's someone you met at a networking event last week. OMG, they want to hire you! Yes, your first client is sitting right there in your inbox.
Now what?
This is when it's so important to know your processes.
How are you going to onboard clients?
How are you going to get paid by them?
How are you going to get a contract signed and how are you willing to work together?
Are you going to meet once a week?
How are they going to hand tasks off to you?
How are you going to manage those tasks?
Are you going to keep track of your time?
If so, what tools are you going to use?
I know this sounds like a lot, but these are processes you have to think through and I HIGHLY recommend doing it before you get your first client if at all possible.
Check out this guide for onboarding clients.
So, think through your processes. How am I actually going to handle this client work? What standard hours am I going to work? Et cetera. Know your processes and figure out the inner details of your business ahead of time.
Step #6: Manage your money.
I'm going to assume you're making money in your business (or else it's just an expensive hobby, let's be honest). Okay, so you're going to be making money. What happens to that money?
You'll definitely want to set up a new bank account dedicated solely to your business. In the United States, you should be able to get a business checking account if you have an Employer Identification Number (EIN). An EIN is totally free (click here to apply for one through the IRS).
You also need to have an invoicing system. I love invoicing systems that set up recurring payments for your clients so you don't have to physically send an invoice. It just sends the invoice to your client(s) automatically and they can pay it online.
Two of my favorite tools for sending recurring invoices are Wave and Dubsado. Make sure you check out both of those to see which one best suits your needs.
However you choose to set up your money system, the point is you need to have a good handle on your money. Like I said, I recommend automatically saving back 30% any money your business makes for taxes. (Technically, if you want to get more granular, you're saving 30% of your profits.) But 30% of that money needs to go into savings. I recommend a business savings account.
Set up your business checking and business savings accounts NOW so you're ready for the money that's going to come in.
Step #7: Set up your legal requirements.
If there is only one thing I say that you take away from this entire post, please, please, please, I'm begging, begging, begging you, PLEASE do not work without a contract. Having a contract in your business is one of the most important things that you can do. It's going to keep you safe, it's going to protect you, it's going to protect your business, and it's going to protect your clients.
Having a solid contract is so very important. I highly recommend making sure you have a contract in place ahead of time. If you need a contract, we do have one available for purchase. You can also use one that's not mine. I just want to make one available to you because it's that important.
You can purchase the VA Toolbox, which comes with the contract templates, here.
Yes, purchasing the contract template is an upfront business expense, but it's going to save you tons of time, energy, money, (and possibly heartache) in the long run.
As we're preparing those legal elements in your business, I also recommend browsing SCORE.org. SCORE is an amazing resource, especially when you're launching a business for the first time. SCORE provides legal requirements and resources for where you live locally.
I often get asked if someone needs a business license or what the legal requirements are for a specific location. I typically don't advise on that because so much of it depends on the city, county, and/or state that you live in. SCORE is able to help you with that information.
You might have different local requirements, too, depending on where you live. I definitely recommend talking to somebody from SCORE to see if there are any other legal requirements you need to be aware of.
Step #8: Market your business.
Don't run away too quickly! Marketing doesn't have to be scary. For most of my students, the very first client they get is somebody they already know.
No, you're NOT selling to your friends and family. This is not an MLM where you sell candles or leggings or anything like that.
What I am asking you to do is to think in your head right now: do you know one small business owner?  Maybe it's someone who owns a mom and pop shop or a restaurant or a nail salon or a plumber or a real estate agent.
Do you know one small business owner? Yes, you do.
And just like YOU know at least one small business owner, pretty much everyone you know knows one small business owner, too. So one of the best things you can do for your business is to start talking to people; just tell other people what you're doing.
There are a ton of ways to market your business. Talking to people is the simplest form of marketing, and I think it's one of the best things you can do when beginning your business because it takes courage. It takes courage to say, "Hey, I'm a business owner. I'm doing XYZ."
So, the first important step is to literally just tell people what you're doing, and secondly, announce your new venture on your Facebook page. Another good strategy is to email small business owners that you do already know. Get the word out there. It's one of the most important things you can do.
Step #9: Develop a website.
A lot of people wonder why I recommend developing a website after you've already been marketing and getting clients. Isn't that something you should do first? I say no.
I have a theory that you shouldn't create a website until you've gotten your very first client and here's why. Just like we talked about in the logo and the branding section, it's easy to get so caught up in the details when it comes to creating a website.
I see it happen time and time again. People get so distracted when creating their website that they spend months doing it and never get a paying client. I am all about making you money and I hope that you are too, so don't get caught up in the details.
If you have a domain and you want to go ahead and purchase www.whateveryourdomainis.com go ahead and do that. You can have it direct to a Facebook page or a coming soon page. That's fine. The best way to get clients is through personal touch and it's not necessarily a website that's going to get you there.
The most important part of marketing is networking meetings, talking to people, and a couple of other strategies that we teach inside my programs. Yes, having a website is important, but I recommend waiting until you have your first paying client in order to set up that website.
Step #10: Scale your business.
Scaling a business is going to look different for every individual. One of my favorite things about Virtual Assistance is that it's a lifestyle business. You don't have to cramp your lifestyle to fit the demands of a VA business, it's the VA business that gets to fit the demands of your life.
Do you want to work 40 hours a week? Great!
Do you want to rent an office that you go to every day? That's totally fine!
Do you want to work at home in your pajamas while the two-year-old is taking a nap? That's great, too!
You get to design this business and scale it to your needs.
Scaling your business your way may look like hiring a team of subcontractors to help you with some of the work. It may mean continuing to raise your prices and develop high-end packages that you're charging 2k, 3k, 5k, or 10k a month for. However, you progress your business is up to you!
The final phase of launching your Virtual Assistant business is to continue to grow and scale it in order to meet the needs of you and your family.
Next Steps to Become A Virtual Assistant
I am so passionate about Virtual Assistance, where people like Sarah can have an alternative way to make money working from home. If you've really enjoyed this post and want to get your business started, download our VA Checklist & Starter Kit.  This is the same step-by-step checklist I used when starting my own VA business.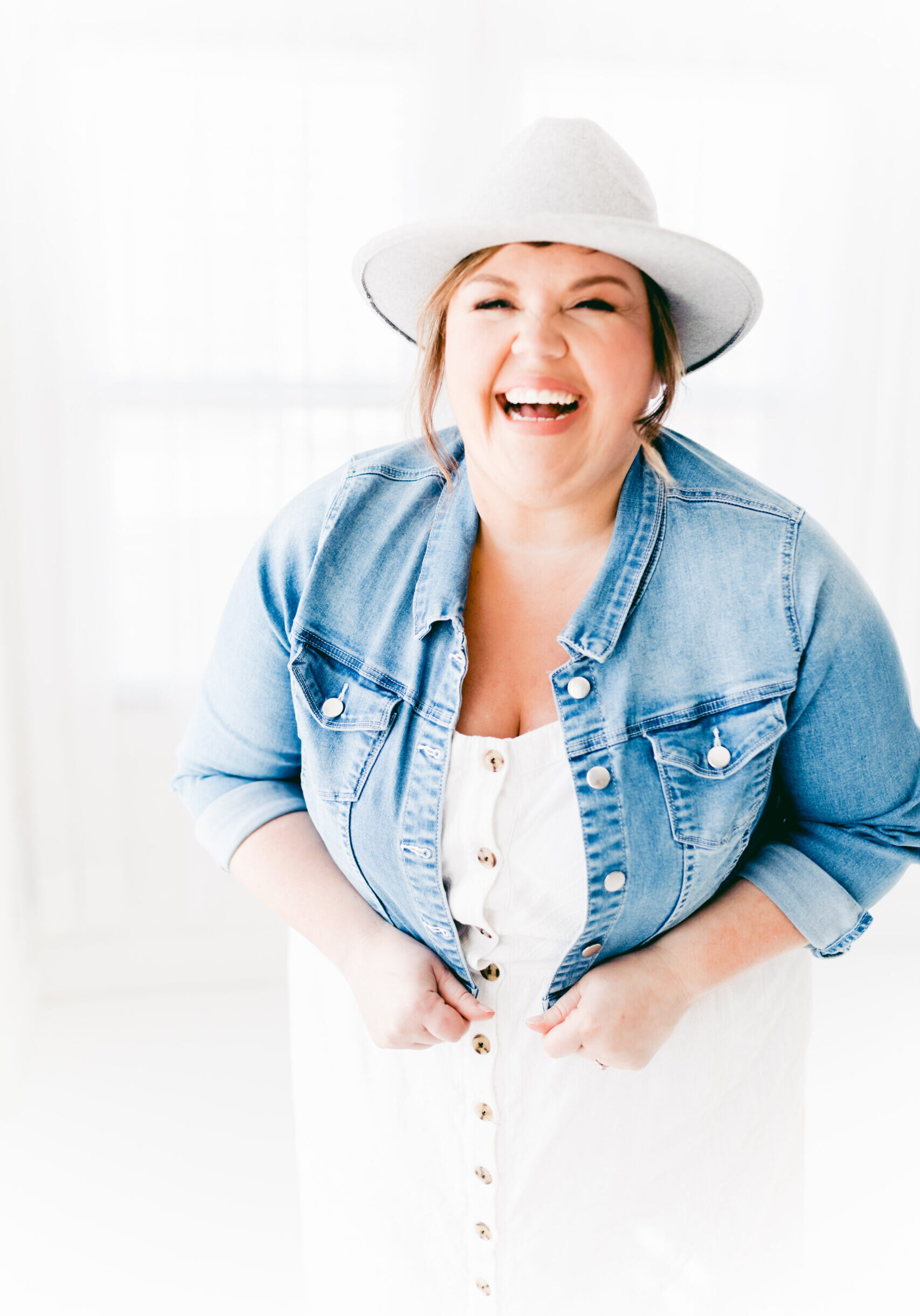 Abbey Ashley is the Founder of The Virtual Savvy. She helps aspiring virtual assistants launch and grow their own at-home business from scratch. She's since gone on to grow a multi-six figure business and retire her husband ALL from her at-home business. It's now her passion to help others start their own VA business so they can taste the freedom and flexibility of entrepreneurship as well.
This free one-hour training combines thousands of hours of research, years of experience in growing a virtual assistant business!
Read posts from our most popular categories.
*This post may contain affiliate links. This means I may earn a small commission (at no cost to you) if you sign up for a program or make a purchase using my link!
Wondering how you can make money working from home as a virtual assistant? The best way to begin is by starting your own VA business. I remember when I first started mine in 2015. I didn't even know what a VA was.  My friend had just told me about it and after doing some research,…
Do you ever feel STUCK in your business?  Like your…
Read More
Sorry, we couldn't find any posts. Please try a different search.