HOW TO CREATE A BRAND BOARD USING CANVA
Have you ever looked at other entrepreneurs and thought, "Wow, my business just does NOT look as good as theirs!"
Sadness…
What's the big secret?
Creating a brand identity is the key to creating a consistent look across all of your physical and social platforms. One way to stay consistent with your brand identity is to create a brand board.
Trust me, I'm not all "glue sticks and glitter" over here… this is one DIY project you can totally do!
Whether you are just starting out as an entrepreneur or you have started your business without ever truly establishing a brand identity, this is a perfect project for you.
If you are still in the weeds of figuring out how to start your own Virtual Assistant business, do a quick download of my FREE Checklist and Starter Kit.
I used this same step-by-step Checklist to start my own Virtual Assistant business, trust me you'll love it!
WHAT IS A BRAND IDENTITY?
A brand identity is YOU, in your brand. It is a culmination of your brand personality, your logo, colors, style, and theme.
Notice how Caitlin Bacher (one of my FAVORITE lady business owners) adds her own personality into her branding?
Your brand identity overflows into everything that you do. It can be seen throughout your website, any visual documents you have (like business cards, pamphlets, or flyers), and on your various social media profiles.
CONSISTENCY IS KEY
My coaching clients hear me say this time and time again. If you want to be seen as an authority in your niche, you need to have an established brand identity and stay consistent with it.
If your colors, fonts, and style of writing change from day to day, how will anyone know who you are as a business?
Your brand identity represents YOU.
Think of any company or individual that you admire. What does their branding look like? Chances are, they have a consistent brand that has captivated you and caused you to feel a personal connection to the business.
WHAT YOU WILL NEED
Prior to beginning this exercise, you will want to already have the following brand items established for your business:
• Your Business Name
• Your Logo
• Your Branded Colors
• Your Fonts
Here are two examples of completed brand boards, created using Canva:

HOW TO CREATE A BRAND BOARD USING CANVA
Check out this video tutorial, which outlines the specific steps to create your own brand board using Canva!

Here are the tips outlined in the video to create your own brand board:
1. You will first need to create a Canva account. Canva is FREE and an incredible tool to use for creating a consistent brand identity.
2. Create a new 8.5 inch x 11 inch (titled Food and Drink Menu) document OR a 735 pixel x 1102 pixel (Pinterest Graphic). This blank document will be the canvas to create your branding board on.
3. Upload your logo as a new photo or, if you have Canva for Work, you can already have your custom logo pre-loaded.
4. Place your logo at the top of your document.
5. Go to the "Lines" Section and create a line that will divide each of your sections.
6. The next section is your COLORS section. You will drag and drop 5-6 circles (depending on how many branding colors you have) from the "Shapes" section onto your document.
Make sure you align all of the shapes to be the same size and lined up on your page.
7. You can change the color of each circle to represent your various branded colors. The numbers you will input are HEX color codes.
If you need to find the HEX color code for a particular image, you can do so using this website.
8. If you want to add a texture image (not a color code) that you will use in your branding, upload the photo that will be your textured image. Then drag a plain circle from the "Frames" section in Canva.
You will then be able to drag and drop the textured image you uploaded into the frame.
You now have the COLORS section of your branding board completed!
9. Now – remember to write down all of the HEX color code numbers below each circle (like in the picture above). These will help you in the future for branding purposes.
10. Place another divider line under your COLORS section.
11. The next section is your INSPIRATION section. These are photos that you can look back to, that remind you of your brand identity. I suggest having a Pinterest page where you keep inspiration for your brand.
Choose three photos from your Pinterest board and upload them to Canva. Then – insert three shapes from the "Frames" section in Canva. Drag and drop your inspiration photos into these frames.
12. Place another divider line under your INSPIRATION section.
13. Lastly, you will want to write down the names of your fonts, to use for future branding. If you have Canva for Work, you are able to upload your own custom fonts. (PS – my FAVORITE website to find FREE fonts on is 1001FreeFonts.com!) If you do not have Canva for Work, you can simply choose a standard font, and just write down the names of the branded fonts you have chosen.
14. Once you have written the names of your fonts, look at your overall product. Is everything centered? Should you resize anything to make it more visually appealing?
15. Download the image and save it to your desktop to use for future branding projects. You can also print out a copy and hang up in your office to daily remind yourself of the beautiful brand you have created!
I would love to see the branding board you have created! Drop me a note and show off your creation by emailing [email protected]. I look forward to hearing from you!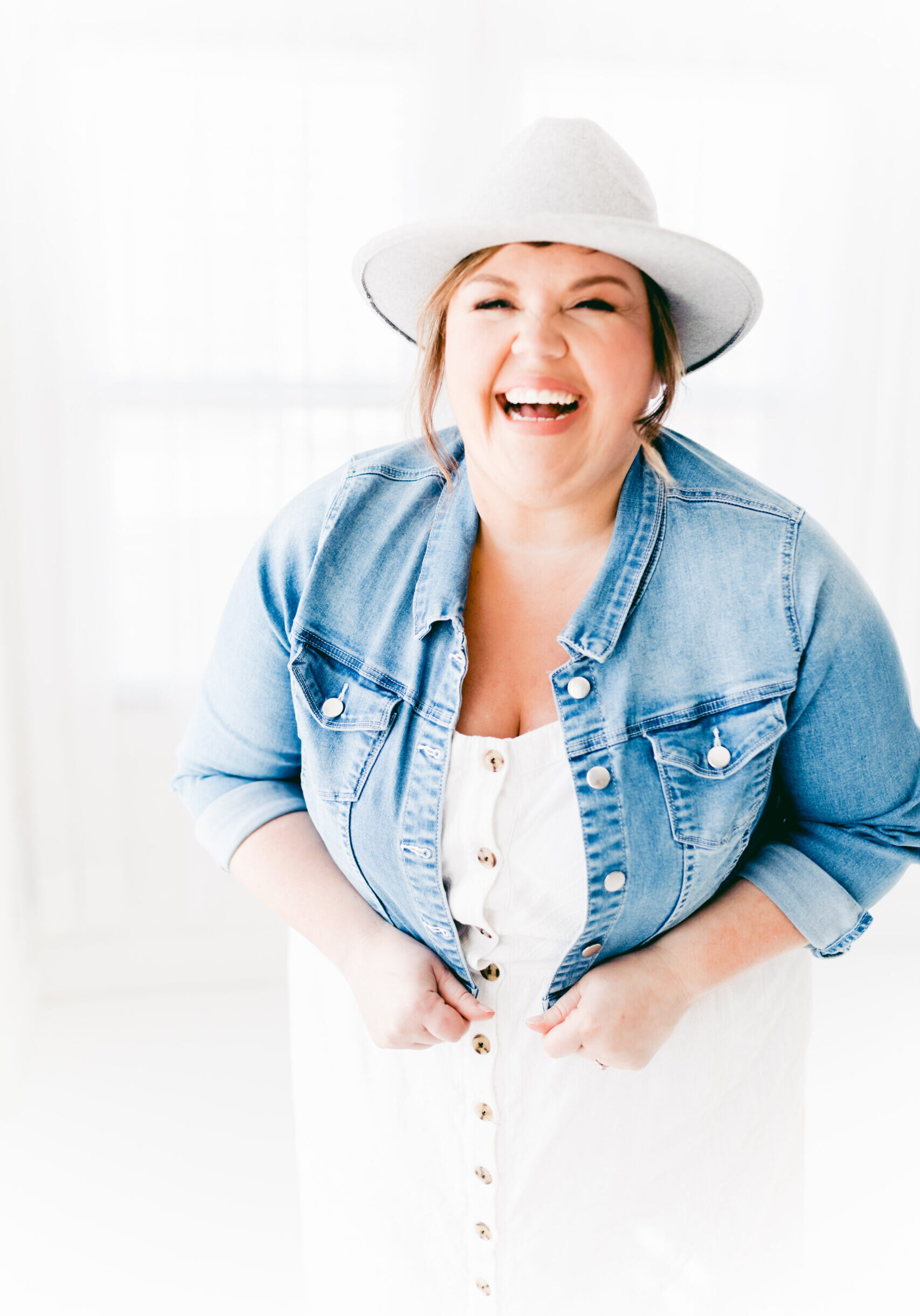 Abbey Ashley is the Founder of The Virtual Savvy. She helps aspiring virtual assistants launch and grow their own at-home business from scratch. She's since gone on to grow a multi-six figure business and retire her husband ALL from her at-home business. It's now her passion to help others start their own VA business so they can taste the freedom and flexibility of entrepreneurship as well.
This free one-hour training combines thousands of hours of research, years of experience in growing a virtual assistant business!
Read posts from our most popular categories.
*This post may contain affiliate links. This means I may earn a small commission (at no cost to you) if you sign up for a program or make a purchase using my link!
Do you ever feel STUCK in your business?  Like your time is stretched thin and clients keep coming in that just don't value your worth? Maybe you want to scale your business but you just don't know what to do next? If you're answering " YES" over there – I have just the thing for…
Wondering how you can make money working from home as a virtual assistant? The best way to begin is by starting your own VA business. I remember when I first started mine in 2015. I didn't even know what a VA was.  My friend had just told me about it and after doing some research,…
Curious what a day in the life of a…
Read More
Sorry, we couldn't find any posts. Please try a different search.