10 TECH SERVICES EVERY VA SHOULD LEARN
Are you wondering about what tech services you should offer? Yup, I totally get it!
If I had a dollar for every time someone asked me, "What are the most in-demand services for virtual assistants?"…
Well, I would probably be able to entirely feed my Coke Zero and Netflix addiction for the rest of my life.
I am a huge proponent of starting off your Virtual Assistant business with offering the skills that you already have. That could be skills that you learned from a previous job or past experiences.
However, once you get into the "VA world", you'll quickly see that there are certain tech skills that are very useful to learn, as soon as possible.
Today I'll be explaining 10 of the most in-demand tech services for virtual assistants. If there are 10 services you should add to your list of offerings, this is it.
Want to master MORE tech so you can land HIGH END clients for your business?
Check out our tech membership site SavvyVault!
Without further ado…
10 TECH SERVICES EVERY VA SHOULD LEARN
#1 Canva
What is it?

Canva is my hands-down favorite graphic design tool! It is easy to use, and their program makes it simple to create social media graphics, blog post graphics, documents, logos, eBook covers, ad graphics, email headers, marketing materials, and MORE on the fly! Canva comes with free layout designs to spark the creative side of your business. This program also makes it easy to impress clients with your newfound graphic design skills. Ten blog post graphics? No problem, coming right up!
Why should I learn it?
Canva is the biggest bang for your buck in terms of a beginner to moderate design program. No Adobe subscriptions or courses required to start creating beautiful, catchy graphics! This program makes it easy to create consistent, branded social media graphics for yourself or a client. Even if design isn't your strong suit, every VA should have some knowledge and capability to create graphics as needed. You never know when or where it might come in handy. 😉
Does it cost or is it free?
Canva has a free forever plan, which includes two folders to organize your designs, 1GB storage for photos/assets, access to 8k+ templates, and uploading your own images. You can upgrade to Canva Pro for $12.95/month (TOTALLY worth it in my opinion!). Canva Pro features include unlimited folders to organize your designs, unlimited storage for photos/assets, access to 300k+ templates, a search function, priority support, and the ability to upload your own images, magically resize your designs, upload custom fonts/colors for your brand, and create team templates. For more information on Canva's pricing, click here. 

What a VA has to say… 
Yvonne Graham from Yvonne Graham Virtual Solutions considers Canva her "little secret":

Lindsey Page, of Lindsay and Co Virtual Business Management, also highly recommends Canva. Here is her perspective:


Video Overview:
#2 ConvertKit
What is it?
ConvertKit is an email service provider (a company offering email marketing and bulk email services). An email service provider is the place that holds email addresses for your email list and allows you to blast out newsletters and other marketing materials as needed. ConvertKit itself is geared towards content creators, such as bloggers, podcasters, and other businesses building an audience through their email list.
Why should I learn it?
ConvertKit seems to be all the rage right now, and for good reason! ConvertKit is SO simple – easy and intuitive to learn and use – but has amazing automation and tagging features that infopreneurs NEED. If, as a VA, you have any interest in working with bloggers or other infopreneurs, ConvertKit is where it's at. ConvertKit itself claims they have "the power of Infusionsoft, but easier to use than MailChimp."
Does it cost or is it free?
ConvertKit starts at $29/month for 0 – 1k subscribers. For more information on what's included, click here. 
What a VA has to say… 
Becky Linot, of Tech Side Simplified, LOVES her some ConvertKit!
Video Overview:
#3 Trello
What is it?
Trello is a productivity tool that is AMAZING at organizing projects. Whether your project is on a small or large scale, Trello is robust enough to handle it. Trello's "claim to fame" is that it is a "visual" organizer, placing items in a visually pleasing way in a board format,  using lists and cards to categorize smaller.
Why should I learn it?
Trello is very intuitive to learn, and it is a powerful project organizer. This is a great place to keep track of details for your business, projects for your clients, and even any and every facet of LIFE, if desired. 🙂 The best part is that you can share boards with separate clients without any crossover or unease that a client might see something that's not their business (literally).
Does it cost or is it free?
Trello is completely free to use, and as a single user, it can be used almost to full capacity in the free plan. If a team needs several integrations (called power-ups), larger storage, or more security, a business plan might be the way to go (starting at $9.99/month/user). For a full range of features and pricing, check out Trello's pricing page here.

What a VA has to say… 
Samantha Semans from Ten10 Social LOVES using Trello for her business:
Video Overview:
#4 Leadpages
What is it?
Leadpages is a landing page builder. A landing page, or sales page, is a place to collect leads, offer opt-ins, and is considered one of the BEST places to convert visitors into customers.
Why should I learn it?
As a VA, having experience in Leadpages is a great skill to write on your resume to show off your talent and worth. Building landing and sales pages for your customers, especially ones that convert, is a very VALUABLE skill to have! It's a win-win for everyone, really. Leadpages is the #1 landing page builder (the most popular), which makes it a great choice to learn.
Does it cost or is it free?
Leadpages starts at $25/month paid annually, or $48/month paid monthly. Feel free to check out their annual and monthly plans and what features are available here.
What a VA has to say… 
Julianne Shrum, LOVES Leadpages!
Video Overview:
#5 Pinterest Management
What is it?
Pinterest Management is basically setting up and managing a Pinterest account to use Pinterest at its full capacity. Pinterest is a search engine, as opposed to a social media. Therefore, managing Pinterest includes adding SEO-rich keywords to key boards and pins in order to be found by ideal customers, optimizing graphics, following influential pinners, and repinning lots of pins in order to be found on Pinterest and to stay on top of the Pinterest game.
Why should I learn it?
Pinterest Management is a valuable skill to have right now. Several business owners are starting to learn more about how to leverage the power of Pinterest as a marketing tool, and how to get found by ideal customers on Pinterest. If you experiment with Pinterest and can show positive trends in case studies as a result, this might be a valuable ($$$) skill to add to that resume!
Does it cost or is it free?
Pinterest management is free to learn and use! There are a few third-party paid services that might help boost Pinterest results, such as Tailwind, but the ability to learn and effectively execute Pinterest is completely free. 🙂 What a VA has to say… 
Elizabeth Melone from ElizabethMalone.com says that "Pinterest is one of the best ways to drive traffic to your blog":
Video Overview:
#6 Webinar Setup
What is it?
Webinars are one of the hottest list building and selling tools used by internet marketers and online business owners today. The basic idea is to gather a group of people online, give them some valuable information via web presentation, and then give them some kind of offer for your course or program.
Webinars get huge results, as they show immediate value to the prospective client. There's usually some element of urgency added to the webinar to increase live sales (like a bonus that is only available if you purchase live, during the webinar).
Why should I learn it?
While webinars are SUPER effective, they can also be SUPER time-consuming. There's a lot to do to set up a webinar well, so entrepreneurs are often looking for someone to help them lighten the load.
Does it cost or is it free?
There are some paid tools out there that you can purchase to help facilitate your webinar. However, you can also put on a completely free webinar using simple tools like Zoom and Facebook Live.What a VA has to say… 
The Virtual Savvy's very own Becki Johnson considers Zoom a super simple & easy way to connect face-to-face in a virtual world!
Video Overview:
#7 Facebook Management
What is it?
Facebook Management is becoming an admin of a business owner's page or group and managing it effectively. This is going to look vastly different depending on what the client needs, and whether you are managing a page or group. Facebook management can look like anything from moderating comments to regularly scheduling and posting social media graphics.
Why should I learn it?
Facebook is basically the new internet. Everyone has a Facebook, and if a business isn't on Facebook, it might as well not exist. Facebook Management is pretty simple to learn and easy to do, especially since so many of us use Facebook for business and pleasure. Almost every single client that you sign will have some type of Facebook page or group, so knowing how to manage it effectively will be a valuable skill to have in the holster.
Does it cost or is it free?
Facebook management is completely free, just like the platform itself. 🙂
What a VA has to say… 
Samatha Semans from Ten10 Social says that Facebook Management is one of her "favorite things to do" because it is FREE advertising:
Ashley Burnside from Marketing With Ash considers Facebook Management to be "a strategy lovers paradise":
Video Overview:
#8 Facebook Ads
What is it?
Facebook Ads consist of creating and targeting a marketing ad campaign to an ideal customer but in the Facebook platform. Facebook Ad skills consist of a wide range of actions, from setting up and running the ad, to A/B split testing and tracking/measuring ad conversions.
Why should I learn it?
Facebook Ads are all the rage right now, as they generally have a very high ROI (return on investment). Generally, Facebook leads are low cost, serving most business owners with what can be a great value for a really reasonable advertising budget. Facebook Ads are one of the most popular forms of advertising right now, so adding this marketable skill to your resume can give YOU some very high ROI!
Does it cost or is it free?
Facebook Ads cost money to use (an advertising budget), but that cost will be provided by the client if you are offering Facebook Ads as a service. The real skill comes in when you can start to learn how to MASTER those ads. 
What a VA has to say… 
Ashley Burnside from Marketing With Ash suggests getting "crystal clear on who your audience is" on Facebook when running ads:
Nicola Scoon TOTALLY agrees about the low cost and high value of Facebook ads in the market right now. Check out what she has to say:
Video Overview:
#9 Acuity Scheduling
What is it?
Acuity Scheduling is an online scheduling software that will help you get your calendar in order! From creating different appointment types, building intake forms, and taking payments for your appointments, Acuity Scheduling will simplify your scheduling needs down to one simple software.
Why should I learn it?
Everyone is busy and no one has time to play the back and forth game to try and figure out what appointment will work for everyone involved. Instead, with this simple tool, you can easily send your clients a link to your calendar and they can find an open slot that works for both of you! It's easy peasy! 
Does it cost or is it free?
Acuity Scheduling offers a free version that has limited functionality. But with it's premium packages, which start at only $14 per month, you can have access to some of it's more rich features such as calendar syncing, Quickbooks integration, and the ability to accept payments. You're sure to find a plan that works for your business needs with Acuity Scheduling!
What a VA has to say… 
Rachel Dorsey from RAD Virtual Support is a BIG fan of Acuity Scheduling!
Video Overview:
#10 Squarespace
What is it?
Squarespace is a website builder in an all-in-one content management system. It essentially acts as the website developer, and the user is the website designer. Squarespace has hosting, domains, email, and storage built natively into its system, so no plugins or themes are required to build a beautiful website.
Why should I learn it?
Squarespace is one of the best services on the market right now that allows users to learn how to build and design a website. It's easy for beginners! Their service is intuitive and simple to learn, and the ability to add website design to your portfolio/resume is SO worth it ($$$)!
Does it cost or is it free?
Squarespace is free to learn, as they offer two-week trials with no credit card required. There are tons of free tutorials online that can help you get started. Squarespace starts at $12/month annually or $18/month monthly as a paid service (i.e. to make your website LIVE). Learn more about pricing here!
What a VA has to say… 
We found lots of VAs that have mad love for Squarespace! Check out what they had to say:
Sharice Enis, from Sharice and Co says:
Kate George agrees, saying:
Video Overview:
What tech are YOU most excited to learn for your business!? 
If you're ready to level up your skill check out The SavvyVault!  The SavvyVault helps you increase your Virtual Assistant skills so you can increase pricing (in less than 30 minutes a day!)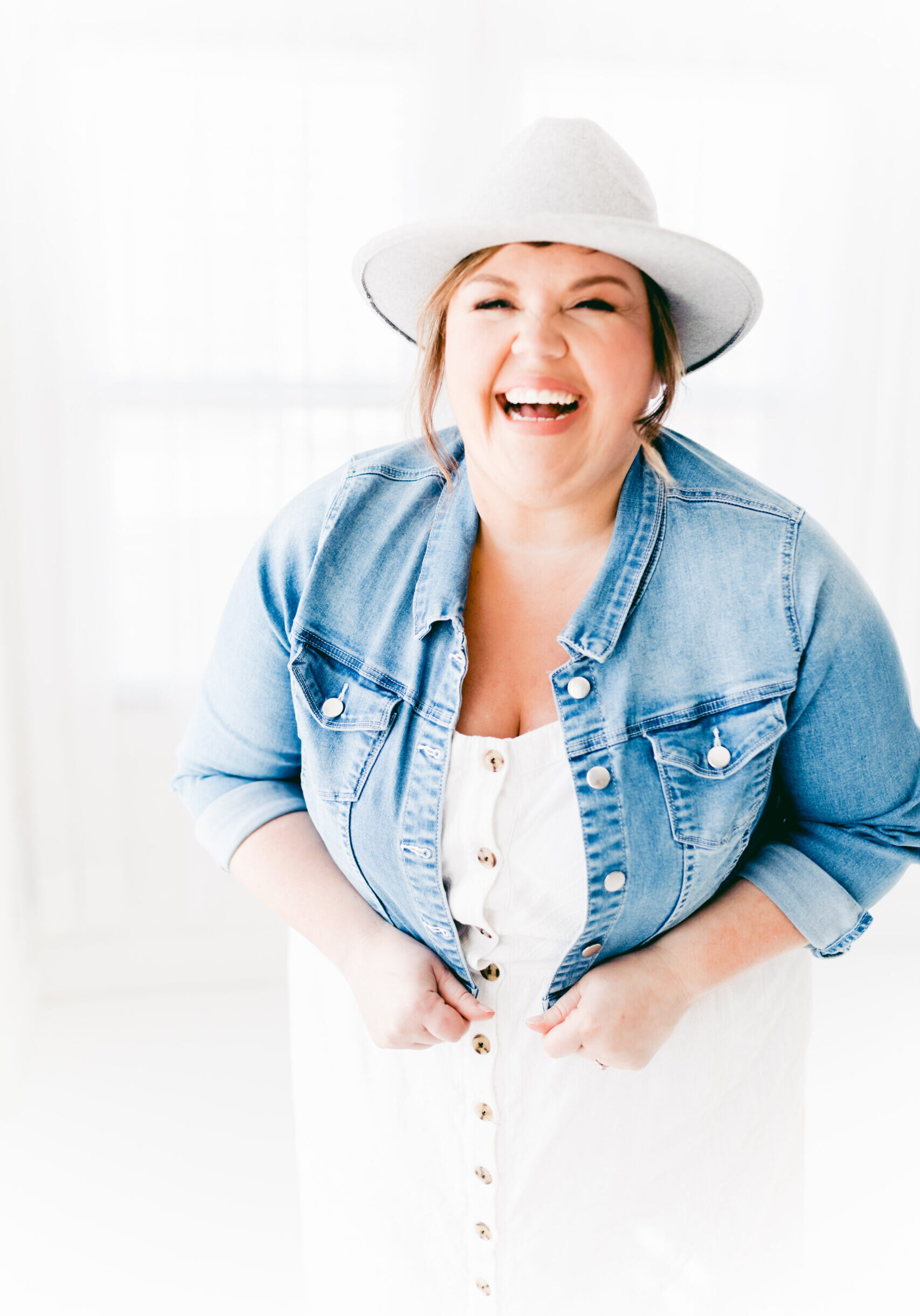 Abbey Ashley is the Founder of The Virtual Savvy. She helps aspiring virtual assistants launch and grow their own at-home business from scratch. She's since gone on to grow a multi-six figure business and retire her husband ALL from her at-home business. It's now her passion to help others start their own VA business so they can taste the freedom and flexibility of entrepreneurship as well.
This free one-hour training combines thousands of hours of research, years of experience in growing a virtual assistant business!
Read posts from our most popular categories.
*This post may contain affiliate links. This means I may earn a small commission (at no cost to you) if you sign up for a program or make a purchase using my link!
Wondering how you can make money working from home as a virtual assistant? The best way to begin is by starting your own VA business. I remember when I first started mine in 2015. I didn't even know what a VA was.  My friend had just told me about it and after doing some research,…
Do you ever feel STUCK in your business?  Like your…
Read More
Sorry, we couldn't find any posts. Please try a different search.