The Virtual Assistant's Guide to Onboarding Clients
Today, we're going to take a deep-dive look at your VA Onboarding Process.
What is an onboarding process? 
An onboarding process is the steps that you take after a new virtual assistant client is signed.
What will you send them? 
How will you get projects from them? 
How will the two of you get to know one another? 
That's what we'll be talking about today.
Close your eyes and imagine with me for a minute (I'm not sure how you'll close your eyes and continue to read this, but just go with it…).
You are anxious.
You finally muster the courage to hit "send."
This could be the start of everything – the big break you need to finally get your business off the ground.
All you need is this one client to take your business from the dreaming/planning stage to the "This is for real!" stage.
You have relentlessly researched your client and their industry, making sure every minute detail is discovered. You have the picture-perfect, authentic branding, showcased in a beautiful and put-together portfolio. Maybe you even have a website perfectly tailored to your ideal client.

When the email comes back telling you that the client is interested, you can hardly believe your eyes.
There are signs of life emanating from the other side of the screen. The joy, elation, and ALL THE HEART EYES last for a short while but are quickly replaced by eyes that look like a deer in the headlights….
"What do I do now!?"

When I landed my first client, I had JUST started working as a virtual assistant. To tell you the truth, I really had no idea what I was doing.
I didn't have a contract in place. I didn't know the questions to ask them. We just started working and decided to "figure it out along the way".
Let's avoid that. I guarantee you and your client will both appreciate having a smooth onboarding process as you begin your work together!
Take a look at this step-by-step guide to onboarding that will lead you through the very first interest in your services, all the way to signing the client as your very own.

The Virtual Assistant's Guide to Onboarding Clients

Step #1: Schedule a Discovery Call
Once a potential client has shown interest in your services, it's important to schedule a meeting with them. Ditch just emailing back and forth. Phone is good, face-to-face (like using Skype, Google Hangouts, orZoom) is best.
Your clients need to SEE you. They need to see and interact with the person that is going to be handling a part of their business.
I recommend setting up your meeting using an online scheduling tool like Calendly or Acuity Scheduling. These tools make scheduling calls a breeze!
You'll just send over a link to your potential client to your calendar that contains a list of available appointments. They will then choose a date/time that works well for them.
Important: Make sure you keep your calendar updated when you add events elsewhere. You'll want to make sure that your availability is always up to date, so you aren't having to reschedule calls. 
Follow up with the client to confirm the date/time of the appointment – most schedulers do this automatically, but a personal follow-through is a nice touch.


Step #2: Prepare for the Discovery Call
In the hour leading up to the call, review the notes you have taken previously on the client's business.
Look back through their website.

Glance through their social media posts.

Take notes of new content on their blog.

Write down questions that you can ask as you review their content.
This is where you want to get the feel for their business and help them envision your transition into the VA role on their team.
You'll want to prepare a list of questions to ask during the discovery call. It's GOOD to ask questions. Get them talking about their business. People love to talk about their business and they will love that you are genuinely interested in it.

Here are some questions to ask the client during your discovery call: 
How would you describe your business?
What made you start your business?
What is your ideal client?
What are your expectations for a VA?
Do you prefer email or another way of communication?
How often do you want to touch base via video conference?
Remember, discovery calls are for YOU to discover if this client is a right fit for YOU and not the other way around! 
These questions will help you see the heart behind the business, what their working style is, and how much they have really prepared to have a virtual assistant join their team.

Step #3: Send Follow Up Notes
When the call is complete and you feel confident that you and your client will make a FANTASTIC team, send follow-up notes of the call (recap the conversation and any needed action items).
Here's what your follow-up notes might look like:
Even if the client didn't agree to become your client during the call, it is good to go ahead and send them your contract. Assume they are taking the next steps with you and make that process as easy as possible.
This email is also a great place to ask any last-minute questions that you may have forgotten to cover during the interview as well.
Step #4: Send the Contract
I recommend doing this along with your follow-up email, but you can use your judgment, based on the conversation that you had.
Let me stop and say that it is VITAL that you have a contract in place. Attorney Danielle Liss states that if there is ONE thing you do to protect yourself as a business owner, it's to have a contract in place.
I recommend using a contract signing software like Dropbox Sign or Docusign to have your contract signed. This is an easy way to have your contract signed without having the new client have to print, sign, scan, and email you back the contract. 
Once your contract is received, make sure that you keep a copy in a special folder on your computer. I would recommend even printing out a physical copy. Your contract is important to keep on hand and to reference as needed.

If you don't have a contract for your virtual assistant business, you'll want to get one, pronto.
Check out the VA Toolbox offered here at The Virtual Savvy. You'll get complete access to a new client contract, a subcontracting agreement, and a portfolio template. It's all of the contracts and documents you need to successfully onboard your next virtual assistant client!


Step #5: Send the Invoice
It's my recommendation to receive some kind of payment before you begin working. That could be partial payment, a deposit, or full payment.
When it comes time to send an invoice (based off of your specific contract terms) there's a few tools you can use to make the process seamless.
If you are just starting out, I recommend Wave Apps. Wave is an invoicing system that is totally free. You can even send out recurring invoices and reminders.
Step #6: Set up your Onboarding Meeting and Ongoing Communication Procedures
Once you have the signed contract back and the invoice is paid for your very first package, now it is time to set up your onboarding meeting with your new client. 
This meeting is a one time meeting, usually lasting about 45 minutes, where you will go over all of the specifics of your working relationship with your new client.
During this meeting, you will discuss your working hours and procedures, set up how you will get work from your client, get the documents and passwords that you need to do your job successfully, and more.
Want to use our signature system for onboarding your new client? Check it out HERE. 
If your client is unwilling to meet with you every week, I recommend sending them an email every Sunday or Monday that will list out the tasks that you'll be working on for them over the week.
Don't be scared to over-communicate.
It's not a comforting feeling as a client to dish over money to an almost stranger, and then never receive any updates or reports on how the projects are being handled.
Be proactive and communicate regularly with your client about your current projects.
Organization is key.
As you begin signing new clients, you'll want to have a seamless process for getting to know them and communicating the way that you will work together.
Remember, you are the boss. They are hiring you as a specialist, so it's ok to communicate how you work with your client. Their paying you to be the expert, so act like it!
Much of that comes with being confident in your processes. When you have a step-by-step onboarding process in place, you'll be able to portray confidence as you start your working relationship together.
Want to get super-organized in your onboarding? We've created a special Onboarding Trello Board and Training just for you!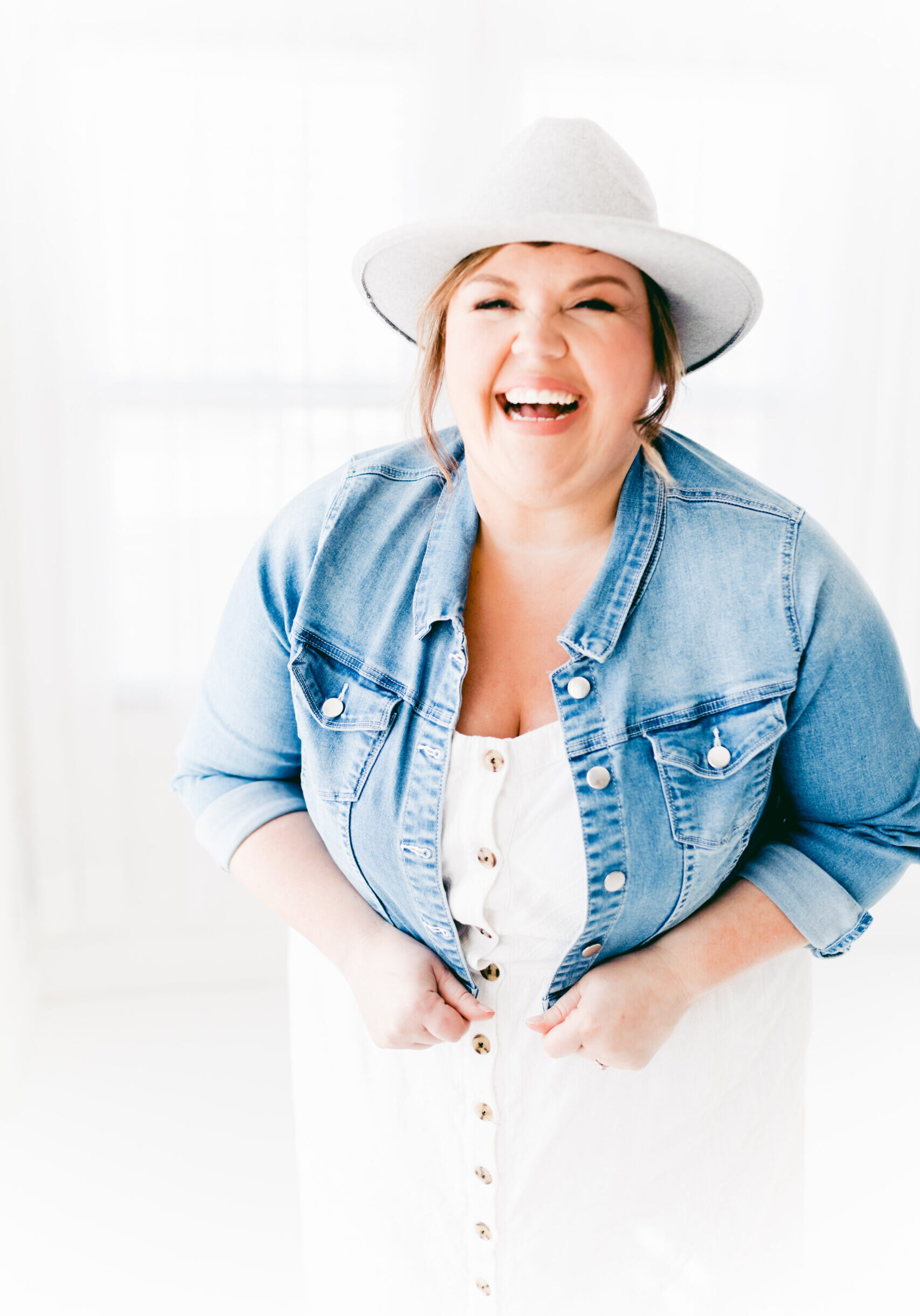 Abbey Ashley is the Founder of The Virtual Savvy. She helps aspiring virtual assistants launch and grow their own at-home business from scratch. She's since gone on to grow a multi-six figure business and retire her husband ALL from her at-home business. It's now her passion to help others start their own VA business so they can taste the freedom and flexibility of entrepreneurship as well.
This free one-hour training combines thousands of hours of research, years of experience in growing a virtual assistant business!
Read posts from our most popular categories.
*This post may contain affiliate links. This means I may earn a small commission (at no cost to you) if you sign up for a program or make a purchase using my link!
Wondering how you can make money working from home as a virtual assistant? The best way to begin is by starting your own VA business. I remember when I first started mine in 2015. I didn't even know what a VA was.  My friend had just told me about it and after doing some research,…
Do you ever feel STUCK in your business?  Like your…
Read More
Sorry, we couldn't find any posts. Please try a different search.