Best Virtual Assistant Training: The Difference Between SavvySystem & SavvyVault
If you're looking to start your own virtual assistant business OR learn the skills needed to find better jobs and charge higher rates, a virtual assistant training course can help you do that.
Today I'm going to break down two different virtual assistant courses that can really help you beat the learning curve while becoming a confident and profitable VA!
Keep reading to find out what those trainings are all about, and how they can help you see explosive growth in your business!
Prefer YouTube? Watch the full video here!
Comprehensive virtual assistant training
I started my virtual assistant business in 2015 and since then I've trained nearly 3,000 other students on how to build a profitable virtual assistant business from scratch.
I also launched a tech-training lab with over 60 courses to help VA's learn the tech-skills they need to specialize in their services and charge higher rates!
I'm going to go in-depth into both of these programs, but here's a short breakdown of what each of them are and how they're different: 
The SavvySystem is an online course that takes you step-by-step into launching, growing, and eventually scaling your own virtual assistance business from scratch. 
This option is perfect for someone who wants to start a profitable at-home business and needs a step-by-step roadmap that shows them exactly how to do it. 
SavvyVault is a membership that includes over 60 advanced courses on tech tools and systems that you can use in your own virtual assistant business or for your clients. You get access to all the tutorials at the time of purchase, and a new training is added EVERY month!
This tech training lab is ideal for anyone who wants to refine their skills as a virtual assistant. Maybe they want to become a virtual assistant but have no experience, or they have general skills and want to learn specific programs so they can charge higher rates for specialized services. 
These two products have two separate goals, but as you can see they can work really well together!
What's included in the SavvySystem training? 
SavvySystem is a comprehensive course that will teach you everything you need to know about starting a VA business from start to finish. 
I literally hold your hand through the entire process and teach you everything from choosing a name for your business to setting your rates, creating your website, and most importantly…finding clients!
Here is an exact overview of what you get when you sign up for the course:
Module 1: Welcome to the Savvy System
      A welcome message from Abbey

      Abbey's story

      How to access all of your course materials

      Introduction to the SavvySystem

      Setting expectations

      Getting the most out of this course

      Virtual assistant dictionary terms you need to know

      The VA Template Vault

      Frequently asked questions

      Mindset minute
Module 2: Discover your skillset | Launch
      Let's talk about services

      10 ways you can offer services now

      To niche or not to niche?

      Deciding on your services

      Mindset minute
Module 3: Pricing and packages | Launch
      Mindset and money

      Packaging your services

      Your "premium" package

      Pricing your packages

      Get clients now!

      Mindset Minute
Module 4: Brand academy | Launch
      Discovering your brand personality

      Introduction to Canva

      Your business name

      Branding elements

      Logo creation

      Branding board creation

      Mindset minute
Module 5: Processes and assets | Launch
      Your processes

      Your Facebook page

      Proposal & portfolio creation (to snag the interview!)

      Onboarding your new client

      Additional decisions

      Let's claim your EIN

      Mindset minute
Module 6: Payments, Invoicing, and Taxes (Oh my!) | Launch
      Let's talk money baby!

      Dealing with unpaid invoices

      Let's talk taxes

      Developing your P&L spreadsheet

      P&L Spreadsheet Walkthrough

      P&L Formulas

      Mindset minute
Module 7: Legalities | Launch
      Intro to legalities

      Important to watch! What is an independent contractor?

      Understanding your contract

      Live outside of the USA?

      Choose your legal entity

      State requirements & insurance

      Mindset minute
Module 8: Marketing 101 | Grow
      Let's get marketing!

      Value first marketing

      Organizing your leads

      Facing objections

      Follow up is key

      Nail the sale: Discovery call training

      Accessing proposal reviews

      Mindset minute
Module 9: The Ultimate Marketing Plan | Grow
      Introducing the ultimate marketing plan!

      The personal outreach template

      Finding jobs on Facebook

      Your core groups

      Market research meetings

      Local networking events

      Freelancing websites

      Mastering LinkedIn

      Job search sites

      Craigslist for clients

      Conferences and live events

      Instagram for marketing

      High-end client targeting

      Asking for referrals

      Mindset minute
Module 11: Web development 101 | Grow
      Your website options

      The core components to a successful VA website

      Purchasing and linking your domain

      Squarespace your site

      Submit your site

      Mindset minute: Let's celebrate your wins
Module 12: The Virtual Assistant lifestyle | Grow
      You're a VA! Now what?

      Dealing with difficult clients

      Asking for testimonials

      It's about time

      Self-care and balance

      Transitioning to full time

      How to fire a client

      Vacation and planning extended leave

      Mindset minute: Who's surrounding you?
Module 13: Raising your prices | Scale
      Choose your adventure (Where will you go from here?)

      Your high-end service

      Transitioning to high-end services

      Overcoming objections (and getting paid what you're worth)

      Mindset minute: The confidence mindset
Module 14: Building a team | Scale
      Introduction to outsourcing

      Workflows and S.O.P.s

      How to start a subcontracting

      How to hire the perfect team member

      Project management platforms

      Parting ways with a subcontractor

      Mindset minute: am I an entrepreneur?
Module 15: What's next? | Scale
      Your journey doesn't end here…

      Scaling your agency model

      Scaling as an online business manager

      Scaling your high-end service

      Scaling through list building

      Congratulations!
Get a sneak peek look inside the SavvySystem here!
SavvySystem students also get:
✔️ Access to our private, members-only Facebook community where we share high-quality job leads and answer questions for our students.
✔️ Monthly live calls to connect with other students, ask questions and get LIVE feedback on proposals or projects. 
✔️ Featured in our VA database so businesses can easily find you when they're looking to outsource a virtual assistant.
✔️ Client and subcontractor legal agreements as well as a mock portfolio template.
✔️ A template vault with scripts and templates to craft the perfect pitch to prospective clients. 
Get a sneak peek look inside the SavvyVault here! 
What's included in SavvyVault tech-training?
We now have over 60 advanced courses in our SavvyVault tech lab. We feature the most in-demand programs that businesses are using, and update it each month with a brand new course!
The programs included are: 
✔️Acuity Scheduling
✔️Adminja
✔️Adobe Premier Rush
✔️Amazon Maintenance
✔️Amazon Store Setup
✔️Asana
✔️Belive.TV
✔️Branding and Design
✔️Buffer
✔️Calendly
✔️Canva
✔️Chatbots
✔️Clickup for Client Management
✔️Community Management
✔️Convertkit
✔️Course Creation
✔️Dubsado
✔️Elementor
✔️Email Marketing
✔️Event Management
✔️Facebook Ads
✔️Facebook Management
✔️Google Suite
✔️Honeybook
✔️Helpscout
✔️Infusionsoft
✔️Zoom for Webinars
✔️Instagram
✔️Kajabi
✔️Lastpass
✔️Leadpages
✔️LinkedIn
✔️Loom
✔️Mailchimp
✔️Ontraport
✔️Pinterest
✔️Pinterest Management
✔️Podcast Management
✔️Quickbooks Online
✔️Real Estate VA
✔️Samcart
✔️SEO Basics
✔️Shopify
✔️Smarterqueue
✔️Squarespace
✔️Subscription Box Management
✔️Tailwind
✔️Teachable
✔️Thinkific
✔️Trello
✔️Webinars 101
✔️Wordpress 101
✔️Youtube
✔️Zoom
SavvyVault members also enjoy these extra bonuses:
Monthly "ask anything" tech calls.

Access to our members-only SavvyVault community.

Monthly exclusive interviews with guest experts.
Pricing differences between SavvySystem and SavvyVault trainings
At the time of this blog post, the price of the SavvySystem course is a one-time fee of $1497 (payment plans available) which will give you lifetime access.
The SavvyVault tech-lab is a subscription-based membership, which you can buy for $47 per month OR $497 per year (you can cancel the membership anytime).
SavvySystem vs. SavvyVault: Which training is right for me?
The SavvySystem is for you if you want a step-by-step guide to building a VA business from the ground up and learn things like:
How to start your own at-home business with little to no experience

Marketing your business

Using social media platforms like Facebook and LinkedIn to find clients

How to create winning proposals 

How to scale your business by hiring subcontractors
The SavvySystem also has an amazing private community where you can ask questions and get access to exclusive, high-quality job leads. 
It is a self-paced course, so once you join you will get instant access to the ENTIRE course and you'll be able to take it as slowly or as quickly as you need to. 
The SavvyVault is for you if you want to improve your VA skills so that you can specialize your services and charge higher rates.
It's your very own training manual to all-things-tech. SavvyVault is perfect for VA's who don't feel confident enough in their skills or want to be "in-the-know" on the latest and greatest tools that are standard for the industry. 
Being part of the SavvyVault enables you to:
⭐ Feel confident in your skills 
⭐ Attract higher paying clients 
⭐ Finally understand the tech behind building your own business
⭐ Have access to a mastermind community of other VAs and get support + job leads
(If you're interested in SavvySystem and SavvyVault, you can gain access to BOTH courses by signing up for our SavvySystem Ultimate package.)
What if I live outside the U.S.?
I get questions all the time from people who wonder if our trainings can work for them outside of the United States.
The answer is…YES!
We have students from all over the world experiencing success with our program. The beauty of virtual assistance is that it is a remote job, so you offer your services from ANYWHERE. 
What skills do I need to start as a Virtual Assistant?
A lot of new VA's worry about not having the knowledge or experience to find clients–but the beautiful thing about VA work is that it's a learned skill.
No one is born knowing how to design graphics or set up automated invoices right?
Everything you need to know to be successful can be learned, and that's why I've created these training programs to help you.
If you have a computer, reliable internet, and you're the type of person who is easily self-taught (meaning you can Google things and catch on quickly)…virtual assistance can work for you!  You don't have to start knowing everything right away!
What are the duties of a virtual assistant?
All virtual assistants offer remote services to other businesses. The day-to-day duties of a VA will vary though depending on the niche you specialize in.
For example, if you're a VA offering general administrative services your duties might include managing your client's inbox or organizing data within a spreadsheet.
If you're a VA specializing in social media management, then your duties will include things like creating social media graphics, scheduling posts, or replying to DMs for your client's account.
How much can I charge for VA services?
Virtual assistance has fantastic earning potential!
If you're just starting out with general administrative tasks, design, or marketing skills (data entry, social media posting, simple graphics, basic calendar management, etc.), you can charge anywhere from $25 – $40 per hour depending on your skill level.
Once you develop more advanced skills like creating advanced graphics, making edits on WordPress, SEO, or course creation you can easily charge $30 – $50 or more per hour.
VA specialists in web design, advanced social media strategy, or email marketing should charge at least $50 or more per hour!
Here's the thing–the more advanced your skills, the more you can earn…and that's why a training program like SavvyVault is so valuable. 
How long will it take to get clients?
One of the other questions I get asked often is how quickly it will take to find clients.
This depends and varies for everyone based on how much they apply themselves.
Some students get through our courses very quickly, and they're able to find clients before finishing the training. 
These are usually students who put what they've learned into practice and are actively networking and applying to job opportunities. 
Want to give it a try? Start here…
The SavvySystem and the SavvyVault are two comprehensive VA trainings that can speed up the learning curve for you TREMENDOUSLY if you're looking to start a VA business. 
Not only will you get the exact roadmap I used to completely book-out my services in one month, but you also get deep-dive tech trainings so that you can confidently charge higher rates and get better quality clients.
Before getting started with either program, I HIGHLY recommend you check out our free training first on how to become a booked-out virtual assistant. 
👉 To sign up for SavvyVault, go to TheSavvyVault.com
👉 To get on the SavvySystem waitlist check out TheSavvySystem.com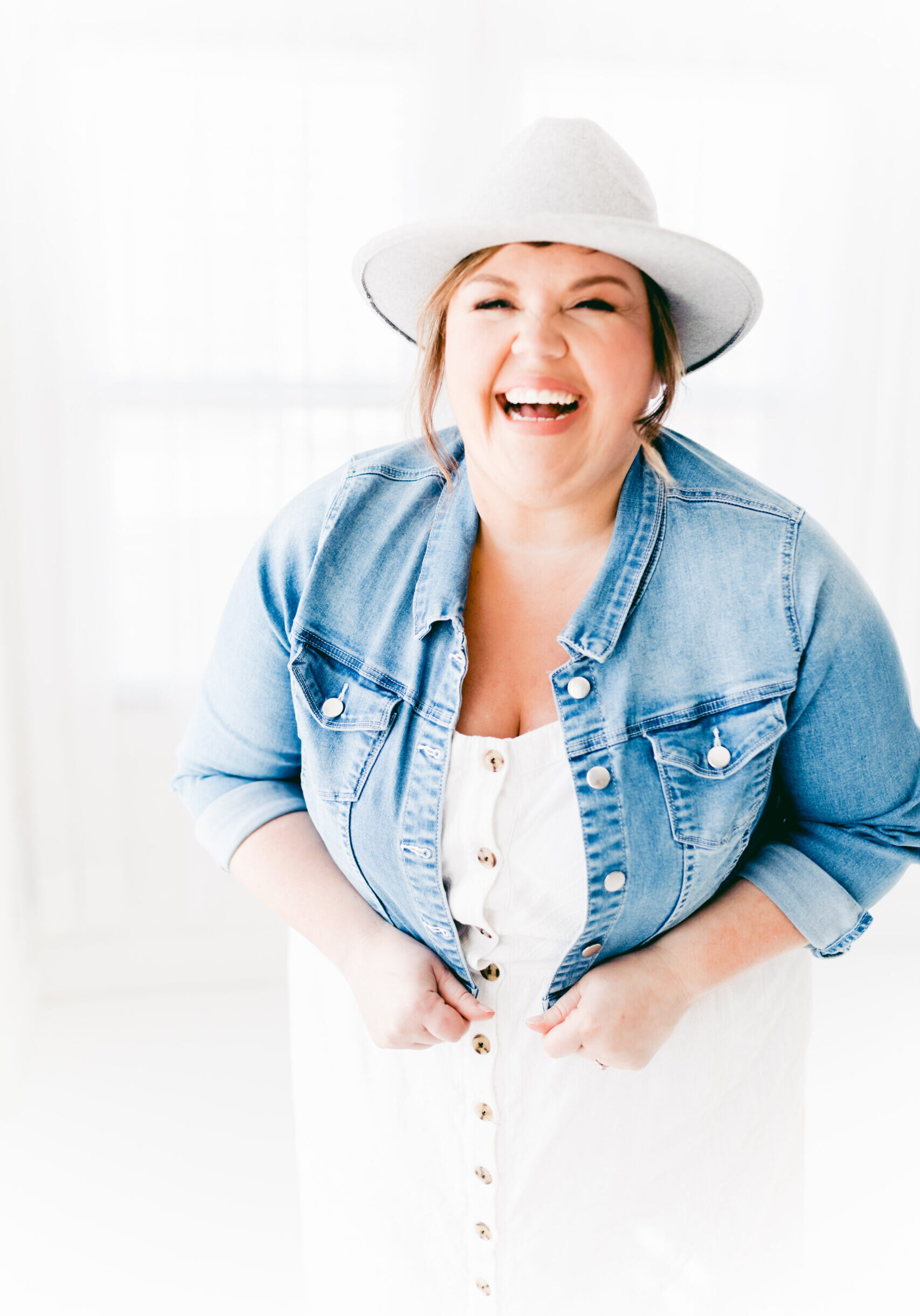 Abbey Ashley is the Founder of The Virtual Savvy. She helps aspiring virtual assistants launch and grow their own at-home business from scratch. She's since gone on to grow a multi-six figure business and retire her husband ALL from her at-home business. It's now her passion to help others start their own VA business so they can taste the freedom and flexibility of entrepreneurship as well.
This free one-hour training combines thousands of hours of research, years of experience in growing a virtual assistant business!
Read posts from our most popular categories.
*This post may contain affiliate links. This means I may earn a small commission (at no cost to you) if you sign up for a program or make a purchase using my link!
Do you ever feel STUCK in your business?  Like your time is stretched thin and clients keep coming in that just don't value your worth? Maybe you want to scale your business but you just don't know what to do next? If you're answering " YES" over there – I have just the thing for…
Wondering how you can make money working from home as a virtual assistant? The best way to begin is by starting your own VA business. I remember when I first started mine in 2015. I didn't even know what a VA was.  My friend had just told me about it and after doing some research,…
Curious what a day in the life of a…
Read More
Sorry, we couldn't find any posts. Please try a different search.