50 Services to Offer as a Virtual Assistant
Do you know what services you can offer as a virtual assistant?
Just the other day I got offered a gig to be a ghostwriter for a big-name blogger (eek!). Not only will my writing be published in front of some major audiences (I'm talking 10,000+ views a DAY), this opportunity was given to me by one of the bloggers I had been following since I started in the online business space.
Day. Made.
Seriously, who can say that they can travel the world, have the freedom to spend with their family, all while doing exciting work for people you've dreamed of working for?
It's why I get so stinkin' frustrated when I see people stuck in dead-end jobs that eat them up inside each day. Why spend your life at a job that you hate? If you have a special talent or skill, why not offer it as a service? Why not spend time doing something that you actually LOVE for a living?
*Rant over*
When I was first starting out as a Virtual Assistant, all the information online seemed like a cluster bomb to dig through and figure out what I should be focusing on.
That's why I created this blog – it's my goal to help aspiring and start-up Virtual Assistants get their business up and running with ease. I want you to be able to turn your talents into a money-making, at-home business.
If you're just starting out, you might be wondering…
WHAT IS A VIRTUAL ASSISTANT?
A Virtual Assistant (VA) is NOT just an "online secretary". YOU have a skill to offer (or at least a skill you can learn!). A VA business is simply your way of showcasing your skills online. It's your job as a VA is to take off some of the big (or small) tasks of other entrepreneurs/businesses.
Virtual Assistant is a broad term that can cover a myriad of tasks. That's where the confusion usually lies. Of course, you can't learn EVERYTHING. If you try to be a jack of all trades, you'll end up being a master of none.
As you begin to decide on the tasks that you WILL want to offer – you may change your title from VA to something more specific to what you do.
As you specialize your services, you may choose to call yourself:
A Social Media Manager
A Pinterest Expert
A Sales Funnel Strategist
A Business Consultant
A WordPress Wizard
A Copywriter
A Facebook Ad Manager
A Launch Strategist
A Webinar Rockstar
A Landing Page Liason
A Unicorn Strategist (seriously – it doesn't really matter what you call yourself – as long as you have a SERVICE to offer and you know WHO to offer it to!)
In general, the term "Virtual Assistant" is what people end up asking for and searching for, even if they really want a specialist in a particular area. It's the term that they understand. So, even if you choose to change your name to a more "specialist" term – don't forget to respond to and search for clients looking for a "VA".
If you are clear about what you DO and the clients that you SERVE – it doesn't really matter what you call yourself!
Let's talk about what you can DO as a Virtual Assistant (aka – the services you can provide).
HOW DO I CHOOSE WHAT SERVICES I SHOULD OFFER?
Below, you will find a comprehensive list of services that you can offer as a Virtual Assistant. How you choose which services to focus on is entirely up to you.
I recommend going through this little activity to help you choose:
Go through the entire list and decide which services you know the best. Rate your current skill level from 1-5. One being "I am not proficient in this service at all". Five being "I am a rockstar at this service."
 Go through the list a second time and decide which services you are interested in (whether you know how to do them or not). Rate your interest level from 1-5. One being "I am not interested in learning this at all". Five being "I am really interested in this topic" or "I already do this and LOVE it"
Now – go through and rate each service, based off of the factors above.
Pull out your top 5 – 10 services. What do you think of them? Do they get you excited? Do they "flow together" in a way that could make great packages?
Example #1: 
Any ONE of these services could be made into a business. You could become the expert at that ONE THING and be the "go-to" person for that skill.
Kathryn Moorehouse is the Pinterest QUEEN. I can say this because she helped me grow the blog traffic on this site exponentially.  She took one specific skill, became an expert at it, and now features that as her main and ONLY service.
Example #2
You can combine TWO – TEN services, all that have a common feature and create packages around those. This will define a niche for you.
Chantal from Confident Collaborations is a Virtual Assistant with a few very powerful skills – so these are the services she lists on her website. She is able to offer very specific skills and packages to her clients.
Example #3
You can combine TEN OR MORE of these services and list them as a List of Services on your website, and offer general VA work with these skills as your showcased features.
Studio Eighteen Virtual Assistance helps entrepreneurs with a myriad of tasks, all listed on their website. As a generalist, when asked the question, "Can you do ____" the answer can almost always be, "Yes, I can!".
Example #4
Lastly, you can combine any of these methods (by being a generalist or a specialist) and choose to offer them to a specific niche (online creatives, real estate agents, health and fitness gurus, photographers, etc.).
Your Ampersand is a niche-specific VA business, exclusively for photographers. Shaina (the owner) took her interests (photography) and made specific packages that will appeal to those in the photography industry.
WHAT SERVICES CAN I OFFER AS A VIRTUAL ASSISTANT?
I'm glad you asked!
There are 1000's of services that could be made into an online business. Whether you choose two or twenty of these services, all present a unique opportunity to build a VA / Freelancing business around.
Let's take a look at 50 services you can offer as a Virtual Assistant:
If you want full access to all 101 Services You can offer as a Virtual Assistant, click here.
NEWSLETTER DESIGN
NEWSLETTER CONTENT CREATION
EMAIL AUTOMATION
MAILCHIMP ASSISTANCE / MAINTENANCE
CONVERTKIT ASSISTANCE / MAINTENANCE
AWEBER ASSISTANCE / MAINTENANCE
INFUSIONSOFT ASSISTANCE / MAINTENANCE
ONTRAPORT ASSISTANCE / MAINTENANCE
SOCIAL MEDIA AD SET-UP / MANAGEMENT
CONTENT CREATION SERVICES
TECHNICAL WRITING AND HOW TO POSTS
LANDING PAGE CREATION
WORDPRESS UPDATES
WEB DESIGN
SHOPIFY ASSISTANCE
SEO SERVICES
CONTENT CREATION FOR ONLINE COURSES
WEBINAR SETUP
LIVE WEBINAR ASSISTANCE
EDITING
RESUME WRITING
PROOFREADING
TRANSCRIPTION
DATA ENTRY
TELEMARKETING / LEAD GENERATION
INTERNET RESEARCH
CUSTOMER SERVICE
BLOG MANAGEMENT
RESPONDING TO BLOG COMMENTS
BLOG TRAFFIC REPORTING
MAINTAINING EDITORIAL CALENDAR
GHOSTWRITING
SOCIAL MEDIA GRAPHIC DESIGN
VIDEO EDITING
POWERPOINT PRESENTATIONS
EBOOK CONTENT AND DESIGN
CREATING INFOGRAPHICS
LOGO DESIGN / GRAPHIC DESIGN
PAYMENTS AND INVOICING
ACCOUNTING / BOOKKEEPING SERVICES
EMAIL REMINDERS
CALENDAR MANAGEMENT
CREATING / MANAGING DATABASES & CRM'S
SCHEDULING SOCIAL MEDIA
SETTING UP AFFILIATE PROGRAMS & AFFILIATE MANAGEMENT
RUNNING/ MANAGING CONTESTS AND GIVEAWAYS
BRANDING SERVICES
PRESS RELEASES
PR MANAGEMENT
TRAVEL RESEARCH & BOOKING
What skills do you offer as a virtual assistant? Do you consider yourself a specialist or a generalist?
Remember, there is no wrong answer here. If marketed correctly, any singular skill or a combination of skills can be made into a profitable online business. It's all about deciding on what YOU enjoy doing and having a PLAN IN PLACE to get clients!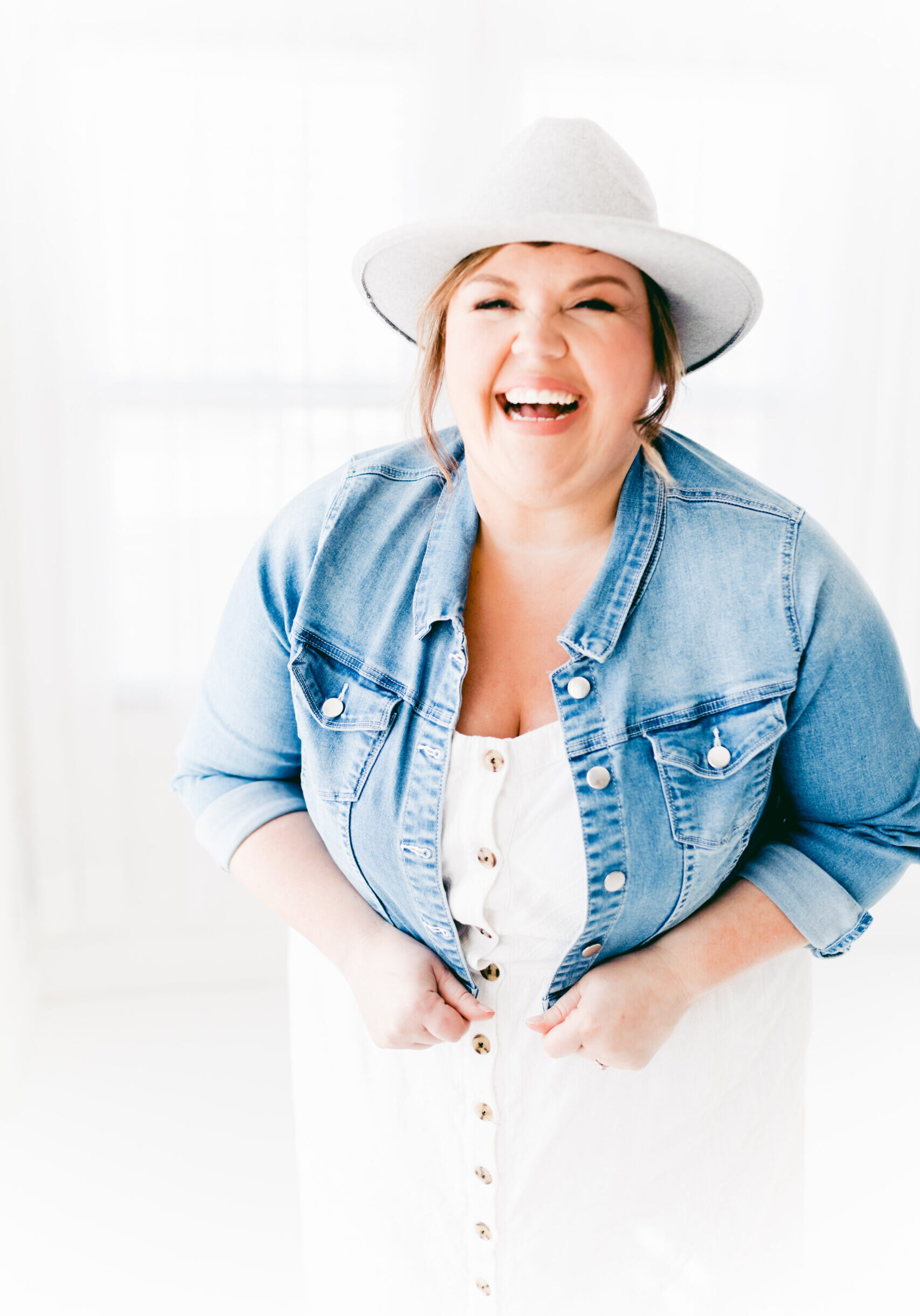 Abbey Ashley is the Founder of The Virtual Savvy. She helps aspiring virtual assistants launch and grow their own at-home business from scratch. She's since gone on to grow a multi-six figure business and retire her husband ALL from her at-home business. It's now her passion to help others start their own VA business so they can taste the freedom and flexibility of entrepreneurship as well.
This free one-hour training combines thousands of hours of research, years of experience in growing a virtual assistant business!
Read posts from our most popular categories.
*This post may contain affiliate links. This means I may earn a small commission (at no cost to you) if you sign up for a program or make a purchase using my link!
Do you ever feel STUCK in your business?  Like your time is stretched thin and clients keep coming in that just don't value your worth? Maybe you want to scale your business but you just don't know what to do next? If you're answering " YES" over there – I have just the thing for…
Wondering how you can make money working from home as a virtual assistant? The best way to begin is by starting your own VA business. I remember when I first started mine in 2015. I didn't even know what a VA was.  My friend had just told me about it and after doing some research,…
Curious what a day in the life of a…
Read More
Sorry, we couldn't find any posts. Please try a different search.