Landing Page Showdown: Leadpages vs. Optimizepress vs. ClickFunnels
Have you been wondering if you should create a landing page? And if so, which platform should you use?
Creating landing pages is one of the best ways to convert cold traffic into leads! Landing pages capture emails and can also be used to sell your products or services.
There are SO many options to choose from when choosing a landing page platform. I have taken my three favorite platforms – Leadpages, Optimizepress*, and ClickFunnels* – and broken them down for you.
I'll help you decide which landing page is best for you!
Description:
Leadpages is one of the most-used landing page development tools. Leadpages is a simple plug-in for your WordPress site that allows you to create landing pages quickly and easily.
Pros:
It is super easy to use. The templates are drag and drop, so it is really quick to learn.
Lots of templates. Leadpages is adding more templates to their library constantly.
Easy integrations. You will have no problem integrating Leadpages with your email provider for automated email responses.
Pages are hosted through Leadpages, which means your pages will always load fast.
You can create an unlimited number of pages with their basic package
Cons:
You are pretty much stuck with the templates. There is little room for customization.
Leadpages will not integrate with membership sites and you can't set up a deep sales funnel (meaning after someone opts in to your freebie, you can immediately direct them to a sales page).
If you do create a sales page with Leadpages, you can't use a check-out page with it. Your guests will be directed to a third-party payment platform like PayPal.
Price:
You will choose between Quarterly, Annual, or Two-year billing. Obviously, the longer that you commit to the service, the less expensive the service is. The standard package for annual billing averages out to $25 per month. If you want to be able to split-test your pages, you will need the Pro-Annual Package, which is currently $49 per month with annual billing. View all of the pricing options HERE.
Who Should Use It?:
If you are promoting a simple Freebie opt-in, want to promote a webinar or event, or simple one-page promotions and flash sales.
Who Shouldn't Use It?
If you want to create multi-level sales funnels, this option isn't for you.
Description:
Have an eye for design and want to create visually appealing landing pages for your business? Optimizepress* may be the perfect solution for you.
You can choose to download Optimizepress as a theme or as a plugin for your website (only use the theme if you don't plan on using another one on your website – aka you will be designing all of your pages with Optimizepress).
You can create virtually any kind of page using Optimizepress – sales pages, landing pages, membership portals, sales funnels, thank you pages, blog pages, and more!
Pros:
Customize options galore. You seriously can customize every page, virtually any way you want it.
One. Time. Payment. Yep – no monthly or annual fees. You pay one time for this theme or plug-in and it is yours for life (to use on up to THREE sites!).
There are lots of templates to choose from, and even more available for very cheap (around $10 each).
This system integrates with Stripe so you can accept payment on your own website (note that you will need an SSL certificate to accept payment on your own site – That's about $50 a year through my hosting service)
It integrates easily with your email service provider
You can create an unlimited number of pages
Cons:
The editor is drag-and-drop, but is a bit more complex than Leadpages
There aren't really built in analytics, although you can integrate with Google Analytics
It can be difficult to create a page if you aren't tech savvy
Your pages will be self-hosted, which means they may load slower if you don't have a great hosting provider.
Price:
Their Core Package is a one-time fee of $97. That includes use on three sites (you must own them all). They do also have a Publisher Package and a Pro Package. View all of the pricing options HERE.
Who Should Use It?
If you love to customize your pages and are tech savvy, Optimizepress is great for you. Furthermore, if you are on a budget, this is definitely the best option.
Who Shouldn't Use It?
If you are technically challenged, it's best to skip this option. Also – if you love having built-in analytics and don't want to mess with integrating Google Analytics, you should skip this option.
Description:
ClickFunnels* is a newer landing page platform that is gaining momentum. If you are looking for a way to create a multi-level sales funnel (including upsells and membership sites) this could be a great option for you.
Pros:
There are lots of templates to choose from, and they are beautifully designed.
You have the option to create your own personalized check-out pages.
Pages are hosted through ClickFunnels, which means your pages will always load fast.
Simple templates are easy to use and highly customizable (aka the best of both worlds!)
Analytics are built in, which makes split-testing a breeze
It integrates easily with your email service provider
Cons:
Can you say pricey? The cheapest package is $97 per month
The cheapest option limits the number of pages and funnels you can create
Price:
The basic package is $97 a month. This lets you create 20 sales funnels and 100 pages. If you want unlimited funnels and pages, you will have to go with their premium package, which is $297 a month. Check out all of the pricing options HERE.
Who Should Use It?
If you want to create deep sales funnels, quickly and easily, this option is for you! That is, if you can handle the price!
Who Shouldn't Use It?
If you are on a budget and can't spend $97 a month, this option isn't for you. landing page small business
So… who's the winner?
You're going to hate me.
I didn't choose a winner.
The reason is, the best landing page for you depends on your personal business needs. But, here's my overall analysis:
If you want an easy to learn option (aka you are NOT tech savvy at all) and don't mind using cookie-cutter templates, LeadPages is a great choice for you. It gets the job done!
If you love to customize your pages and are on a budget, Optimizepress* is the best option. Put your techy and design skills to work!
If you sell your own products and services and can afford the $97 per month price tag. ClickFunnels* rocks. Deeper sales funnels are coming at you!
*Note that I am an affiliate for these companies… because they rock! I am only an affiliate for programs and services that I truly believe in their value!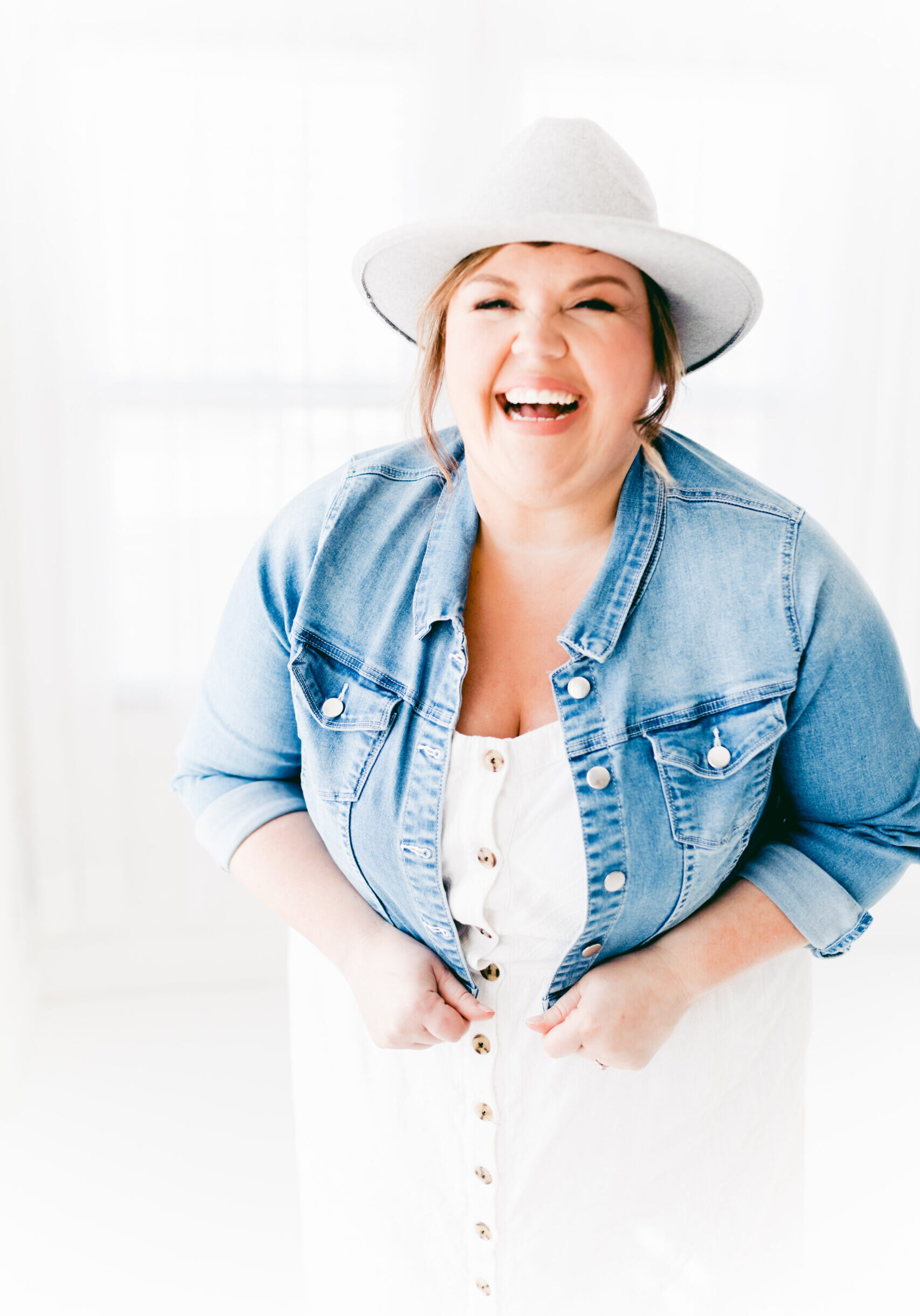 Abbey Ashley is the Founder of The Virtual Savvy. She helps aspiring virtual assistants launch and grow their own at-home business from scratch. She's since gone on to grow a multi-six figure business and retire her husband ALL from her at-home business. It's now her passion to help others start their own VA business so they can taste the freedom and flexibility of entrepreneurship as well.
This free one-hour training combines thousands of hours of research, years of experience in growing a virtual assistant business!
Read posts from our most popular categories.
*This post may contain affiliate links. This means I may earn a small commission (at no cost to you) if you sign up for a program or make a purchase using my link!
Wondering how you can make money working from home as a virtual assistant? The best way to begin is by starting your own VA business. I remember when I first started mine in 2015. I didn't even know what a VA was.  My friend had just told me about it and after doing some research,…
Do you ever feel STUCK in your business?  Like your…
Read More
Sorry, we couldn't find any posts. Please try a different search.