Social Schedulers : Smarterqueue vs. Hootsuite vs. Buffer vs. Edgar
How often are you scheduling social media?
I know.
You're busy.
And if there is one thing that either makes you get more behind or that you feel like you are not mastering, it's social media.
There are some powerful apps out there to help you schedule your social media content. This can save you time and make social media engagement a breeze. Here are four of the most popular social schedulers – Hootsuite, Buffer, Edgar, and SmarterQueue.
Each has their own unique advantages, but I definitely have a favorite social media scheduler – the one I use in my own business. Stay tuned to find out what it is and why I prefer it over everything else.
Now… Let's take a look and see which one is best for you and your business!
HootSuite allows you to integrate various social streams into one homepage so you can keep an eye on ALL of your account activity in real-time. It enables you to type and store drafts from the top left corner and easily select which of your social media accounts you'd like to post your update to. You can select whether you'd like the post to go out right away, or you can schedule it to go out later.
Pros:
You can see all of your social media profiles on the same page.

Allows you to install apps for profiles that are not initially supported, like Evernote, Google Drive, Trello, YouTube, MailChimp, WordPress, and more!

Can post to multiple platforms at once.

Free Social Media courses available through Hootsuite.

Free 30-Day Trial.
Cons:
The Dashboard can look sort of overwhelming at first since it shows you all of your streams next to each other.

The interface is not quite as intuitive as the others.

Can get expensive if you're looking for in-depth analytics or working with a team.

While some app integrations are free, you do have to pay for others.

Uses its own link shortener which you can't combine with bit.ly or TweetDeck (or other link trackers) to collect stats.

The free version only allows you to schedule a maximum of 30 posts at one time.
Cost:
Free version
Allows 3 social media accounts and supports Facebook, Twitter, Instagram, LinkedIn, WordPress.com, and YouTube.

Schedules a maximum of 30 messages in advance.

Gives you access to analytics in the form of a basic profile summary that you can have emailed to yourself every month.

Has apps that allow you to monitor up to 100+ other sites.

Gives you 2 RSS feeds.
Professional version
$19/month billed annually

Allows 1 user with 10 social media accounts

Enhanced analytics that allows you to break down your reports into specifics like retweets, mentions, follower growth, keyword comparisons, daily likes, likes by demographics, reach by region, etc.

Lets you schedule unlimited messages in bulk. You create all of your messages in an Excel file according to the data that Hootsuite requires and then you upload the file via the bulk messaging tool and all of your content will be scheduled without you having to type them all in individually on the Hootsuite platform.

1 user automatically included, but you can add up to 10

Access to Premium apps – many of these are the same as the free apps, but with added features, like bulk scheduling

Unlimited RSS integrations.
Who Should Use It?
The free version is a great option for solopreneurs or anyone looking to minimize their time spent posting on social media. The Professional version would be the perfect option for anyone managing social media accounts for multiple clients or if you are a solopreneur with several social profiles to manage since it allows the added accounts and enhanced analytics (information your clients are likely going to want to know!).
If Hootsuite overwhelms you and includes far more than you are looking for, then Buffer may be your thing. The interface on Buffer is super clean and very intuitive. Buffer allows you to pre-select times to post to your accounts so that you don't have to choose when to post every single time. The free version allows you to pre-schedule up to 10 posts per social account, and the paid version gives you up to 100 posts per social account.
Pros:
Very simple and easy to use if you are just starting out or need something very basic.

Can schedule the same post to go out multiple times over the day.

Allows you to see buff.ly, bit.ly, and j.mp analytics.

Can create your own social graphics using their Pablo feature (though it is very limited, so I recommend sticking with something like

Canva

).
Cons:
No Pinterest option included in the free version.

No social analytics included in the Free or Awesome plans.

Pricing escalates quickly and the added features just don't seem worth the cost.
Cost:
Free version
Allows 5 social media accounts. One account per platform on Facebook, Twitter, Instagram, and LinkedIn

Allows 10 scheduled posts at a time per profile

1 user only
Awesome version
$10/month

Adds Pinterest

Allows 10 social media accounts

Allows 100 scheduled posts per profile 1 user only

Gives you 1 RSS feed and a Calendar option.
Who Should Use It?
The free version is a great choice for the individual who is looking for a very simple way to make posting to social media a bit easier. If you want the simplest way to post your social media – this option is for you.
Edgar is a newer social scheduler on the scene. It operates a bit differently than Hootsuite and Buffer. In Edgar, you will spend a lot of time upfront building your content library. From there you can create categories and assign each post to a category and the social media platform that it should go out to. You will then set up a posting schedule and select, say, a post from your "Inspiration" category to go out on "xx/yy/zzzz" date at such-and-such time.
Here's the cool part, once your content library is built, Edgar will just pick something from your category to post (or you can specify that a particular post goes out at a certain time). The best feature about Meet Edgar is that once something has been shared, it goes back in line at the bottom of the library to be recycled on a rainy day. Basically, all of your content can become evergreen.
Pros:
Evergreen content (did I mention how cool this is?) – You DO have the option to schedule at a certain time and only use a post once if you don't want it to become evergreen.

Clean, simple interface, and posts are grouped by category rather than by social media account.

Scheduling calendar gives you a glance at the whole week – it's a really nice feature!

Displays what's in the queue for the next two weeks and you can delete something if you don't want it to go out

Unlimited number of categories
Cons:
Will require a lot of time to create your content library.

If you don't stay on top of your evergreen content, you could be recycling irrelevant articles.

Currently only works with Facebook, Twitter, and LinkedIn.

No free option, and currently only one paid option available.
Cost:
$49/month with a 30-day free trial

Stores unlimited posts in your content library

Allows 25 social media accounts

1,000 timeslots available.
Who Should Use It?
If you don't mind the cost, this is a great option for the busy entrepreneur. You will spend some up-front time creating your evergreen content, but then you have an entire library that Edgar will continually cycle through so you are always staying on top of your social media.

(Hint – this is my favorite social scheduler, and it's what I use in my business!)
SmarterQueue is similar to MeetEdgar in the sense that they both work really well by recycling your Evergreen content, but in my opinion, SmarterQueue really is smarter. Its interface is more user-friendly, and the pricing is less expensive than Edgar. SmarterQueue also works with Instagram, and they're working on adding Pinterest in the near future.
SmarterQueue recycles your best content and keeps your social media queue on point. Since most social media platforms only reach 5% of your audience, recycling your best content at different times on different days results in a dramatic increase in your engagement. Your library is built on categories, so all you have to do is add posts to each category. Build your calendar based on how often you want each category to post to each profile or page and wa-laa! Your social media is done for an entire month.
You also get the added benefits of easy content curation (simply type in the URL of a resourceful blog and automatically pull the posts into your scheduler). Learn what's working and what's not by comparing the engagement for each post from each category, find out the best times for YOU to post (say goodbye to arbitrary posting times from some random blog), and discover which hashtags work the best for your audience.
There's also a Competitor Analysis feature that allows you to creep monitor your direct competitor's social accounts to see what's working for them and what's not!
Pros:
User-friendly and intuitive dashboard. It won't take you hours to figure out how to use it!

Easily filter your scheduled posts by account, category, type, or content.

Effortlessly categorize a post as evergreen or one-time, OR set an end-time for a post to be recycled due to seasonal content.

Drag-and-drop calendar that is smart and intuitive.

If the plans or pricing aren't exactly what you're looking for, you have the option to customize your own plan.

Save 15% if you pay annually.

If you don't upgrade your plan immediately after your free trial, your queue is paused and all of your posts in your content library are still saved.
Cons:
No free option.

Similar to Edgar, SmarterQueue will take a lot of time upfront to create and curate your content library.

Pinterest is coming soon, but not yet available.
Cost:
Solo Plan

$19.99/month with a 14-day free trial

4 social accounts

10 daily posts/account

10 categories

500 queued posts

Basic Importer

Basic Analytics
Business Plan
$39.99/month with a 14-day free trial

10 social accounts

20 daily posts/account

20 categories

1,000 queued posts

Intermediate Importer

Intermediate Analytics
Agency Plan
$79.99/month with a 14-day free trial

25 social accounts

40 daily posts/account

50 categories

2,500 queued posts

Advanced Importer

Advanced Analytics
Who Should Use It?
SmarterQueue is perfect for busy entrepreneurs who want a cheaper and easier option than MeetEdgar, with more available social platforms. If you are at a point in your business where you have a little bit of money to put back into your operation and are ready to invest in an automated tool that does the hard work for you, then SmarterQueue seems like a no-brainer monthly expense. The Evergreen content library is hard to beat and ensures you don't have to ever worry about ghosting your audience on your social media accounts.
What's the Verdict?
My favorite social scheduler by far, and the one I use in my own business is SmarterQueue.
It is a great value for the price, and the ability to create a content library so you can have content scheduled for LIFE is just unbeatable.
However, the ultimate verdict is up to you!
If you are JUST starting out and don't have any extra money for business expenses, then the best route to take (just for now!) is to utilize a free plan on Hootsuite or Buffer while you grow your business. (At this point, you shouldn't even be worrying a ton about social media accounts, and instead spend a majority of your time growing your business and pitching clients, as I teach in my "Become a Booked Out Virtual Assistant" free webinar training. 

If simple is your game, Buffer would be best. If you want to dive deeper into your analytics, Hootsuite is an affordable choice.
If you have some money to invest back into your business and you want to minimize your time spent on social media, SmarterQueue is the way to go with its more affordable price tag and super smart drag-and-drop calendar. SmarterQueue itself claims that you can get all your social media posts scheduled in 1 hour per month. It has everything you need in one place: content calendar, scheduling, content curation, visual reports, and performance analytics.
Happy scheduling!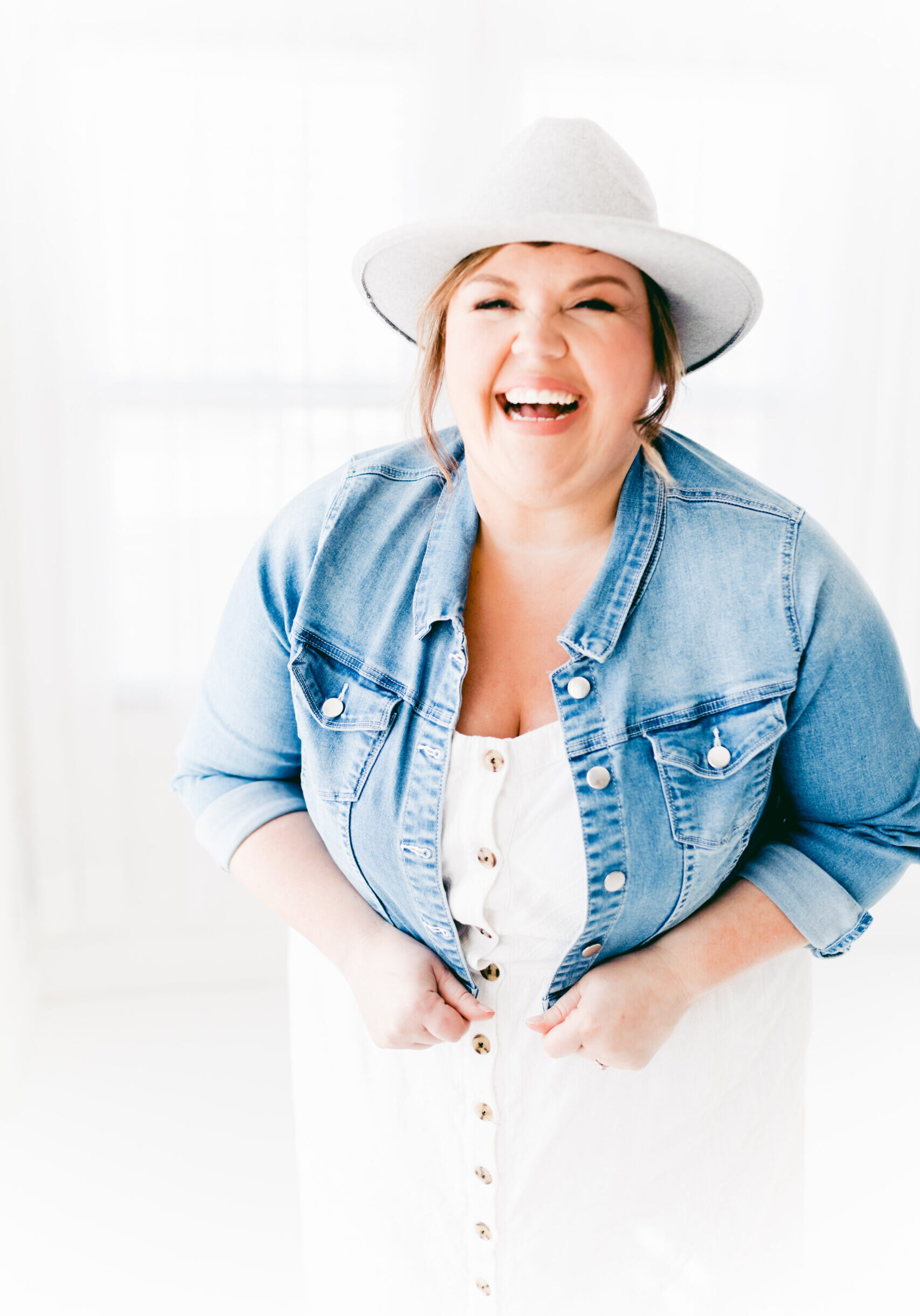 Abbey Ashley is the Founder of The Virtual Savvy. She helps aspiring virtual assistants launch and grow their own at-home business from scratch. She's since gone on to grow a multi-six figure business and retire her husband ALL from her at-home business. It's now her passion to help others start their own VA business so they can taste the freedom and flexibility of entrepreneurship as well.
This free one-hour training combines thousands of hours of research, years of experience in growing a virtual assistant business!
Read posts from our most popular categories.
*This post may contain affiliate links. This means I may earn a small commission (at no cost to you) if you sign up for a program or make a purchase using my link!
Do you ever feel STUCK in your business?  Like your time is stretched thin and clients keep coming in that just don't value your worth? Maybe you want to scale your business but you just don't know what to do next? If you're answering " YES" over there – I have just the thing for…
Wondering how you can make money working from home as a virtual assistant? The best way to begin is by starting your own VA business. I remember when I first started mine in 2015. I didn't even know what a VA was.  My friend had just told me about it and after doing some research,…
Curious what a day in the life of a…
Read More
Sorry, we couldn't find any posts. Please try a different search.