LinkedIn Profile Optimization
Anyone else as OBSESSED with LinkedIn for finding clients as I am!?
If you don't already know… LinkedIn is an INCREDIBLE place to market your virtual assistant business!
Have you ever struggled with marketing your Virtual Assistant business because you didn't know where to start?
In this post, I am going to show you how to find clients on social media, specifically through LinkedIn.
If you're a Virtual Assistant and you're not on LinkedIn yet, you are missing out on a gold mine for finding clients.
Let's DO THIS!!!
When I first started my Virtual Assistant business, LinkedIn was one of my favorite ways to find new clients for my business.
Why do I love LinkedIn so much?
There's a few reasons:
People come to LinkedIn as a way to connect professionally
It's 100% normal to introduce yourself to people you don't personally know on the platform
You get to optimize your profile to show off all your mad skills
It's such a neglected platform by other freelancers that there is actually LESS competition!
If you're not already convinced, then check this…
Brandi, one of my students, is making $10,000+ a month using LinkedIn to find clients.
Say WHAT!?
Yep – and I've recruited her for a special guest post here to show you all of her amazing tips!
Take it away, Brandi!
Brandi Mowles:
So, you're looking for clients on LinkedIn, eh?
I have SIX tips for you about how to optimize your profile to land those high-paying clients and move away from the crowded Facebook groups.
Because I get it, it's hard to stand out in the crowd.
The cool thing about LinkedIn is that it's NOT so crowded with Virtual Assistants. But you'll definitely need to look the role and play the part in order to gain clients.
This is where optimization of your LinkedIn profile comes in handy.
So here are my six best tips for optimizing your LinkedIn profile…
HOW TO OPTIMIZE YOUR LINKEDIN PROFILE
Tip #1: Optimize your profile picture.
First of all, do you have a LinkedIn profile picture at all?
Second, is it a selfie?
Does your profile picture have you in a bikini on the beach or is it a professional headshot?
If you don't have a professional headshot, this doesn't mean you have to get one done. It just means you have to look professional in the headshot.
My headshot was actually taken in my kitchen by my husband but it looks super professional.
The ideal size for your LinkedIn profile picture is 400 x 400 pixels.
Make sure you at least have a profile picture, because no one's booking a discovery call with someone who doesn't have a photo of themselves on their profile.
This means your picture must have your face—not a logo!
People like to connect with PEOPLE on LinkedIn, so don't miss this step!
Speaking of pictures…
You also want to make sure you have a banner photo. You can shout your services from the rooftop in your banner photo.
Here's an example of mine:
The ideal size for your banner photo is 1584 x 396 pixels. I use Canva for creating all of my images!
This link is to our Facebook Marketing post, but it has some sweet tips that you can use for LinkedIn too!
Tip #2: Optimize your headline.
What does your headline say about you?
Does it say Pinterest manager? OBM? Facebook ads strategist?
I bet it does.
But the problem is this: EVERYONE says that.
You've got to make your headline STAND OUT.
How do you do that?
Make sure that your headline doesn't just say what you DO but reflects HOW you serve your clients.
Bad example: I'm a Pinterest manager.
Good example: I drive traffic to your website through the power of Pinterest and Pinterest marketing in untapped territory.
The 'good example' is very keyword-specific and it's going to stand out when people are scrolling.
Again, here's mine:
Tip #3: Showcase your services.
There is a brand-new tool on LinkedIn for service-providers.
You can tell LinkedIn that you're a service provider, provide a list of your services, and then pick however they work for you.
And you can actually get jobs through LinkedIn tailored just to your services list.
How cool is that?!
If you haven't turned on the service-provider feature yet, you definitely want to make sure you're doing that ASAP to showcase your services and to let LinkedIn know you are a service provider.
Here's how you go about turning on the service-provider feature:
Login to your profile page
You should see a box under your profile photo that asks you to add the services you provide
Click on the "Add Services" link
Fill out the services form
Click "continue"
That's it! Now you'll be able to show up in search with the services that you provide!
Heck to the yes.
Need help figuring out what you should offer? Check out our post of 50 Services To Offer As A Virtual Assistant!
Tip #4: Optimize your "About" section.
Your "about" section should talk about what you do for your client. This section should be keyword-researched, so you can have hot keywords in there relating to your industry.
Your "About" section should be about how you help your clients make their life easier, not about you.
This section helps you really showcase how your services save your clients time, money, and energy so that they will want to hire you.
Don't make this section about YOU, which is really easy to do because it's called an "about" section.
Make it about them.
Tip #5: Add rich media.
Rich media are attachments you can include at the bottom of your "about" section.
This is where you can add anything from your resume to your portfolio, your case study, whatever you have that will help clients make a decision about hiring you.
This is a very convenient place to upload any files you want potential clients to see or have.
Tip #6: Don't worry about the recommendation section.
The recommendation section doesn't really matter. I mean, it's great if you can get some recommendations, but the thing is no one's NOT going to hire you because you don't have a recommendation.
I think I have one recommendation on LinkedIn and was still able to scale my business past six-figures. Ultimately, it doesn't matter. Some of us get so hung up on the fact that we don't have recommendations or we don't have a college degree. People aren't looking at that. What they really want to know is if working with you is the best move for their business.
Instead of worrying about little to no recommendations…
Make your profile photo very professional
Show off your services
Make the about section about your clients (not about you)
Add that rich media
Your potential client will be totally sold on you and the services you provide!
And if you have those recommendations, that's icing on the cake. If you don't, it's totally fine. Not a big deal. 🙂
EEK – Thanks to Brandi from BrandiMowles.com for that INCREDIBLE information!
Want more??
Imagine having a steady stream of potential clients coming in and wanting to work with you. You're able to work from home with your own business and on your own terms.
This training today is just the tip of the iceberg from the FULL LinkedIn training we have inside of SavvyVault.
What is SavvyVault?
SavvyVault is our tech training membership. We have over 35 courses for virtual assistants and other online creatives where you can learn different tech skills to grow your business. LinkedIn is just one of the many courses we have inside.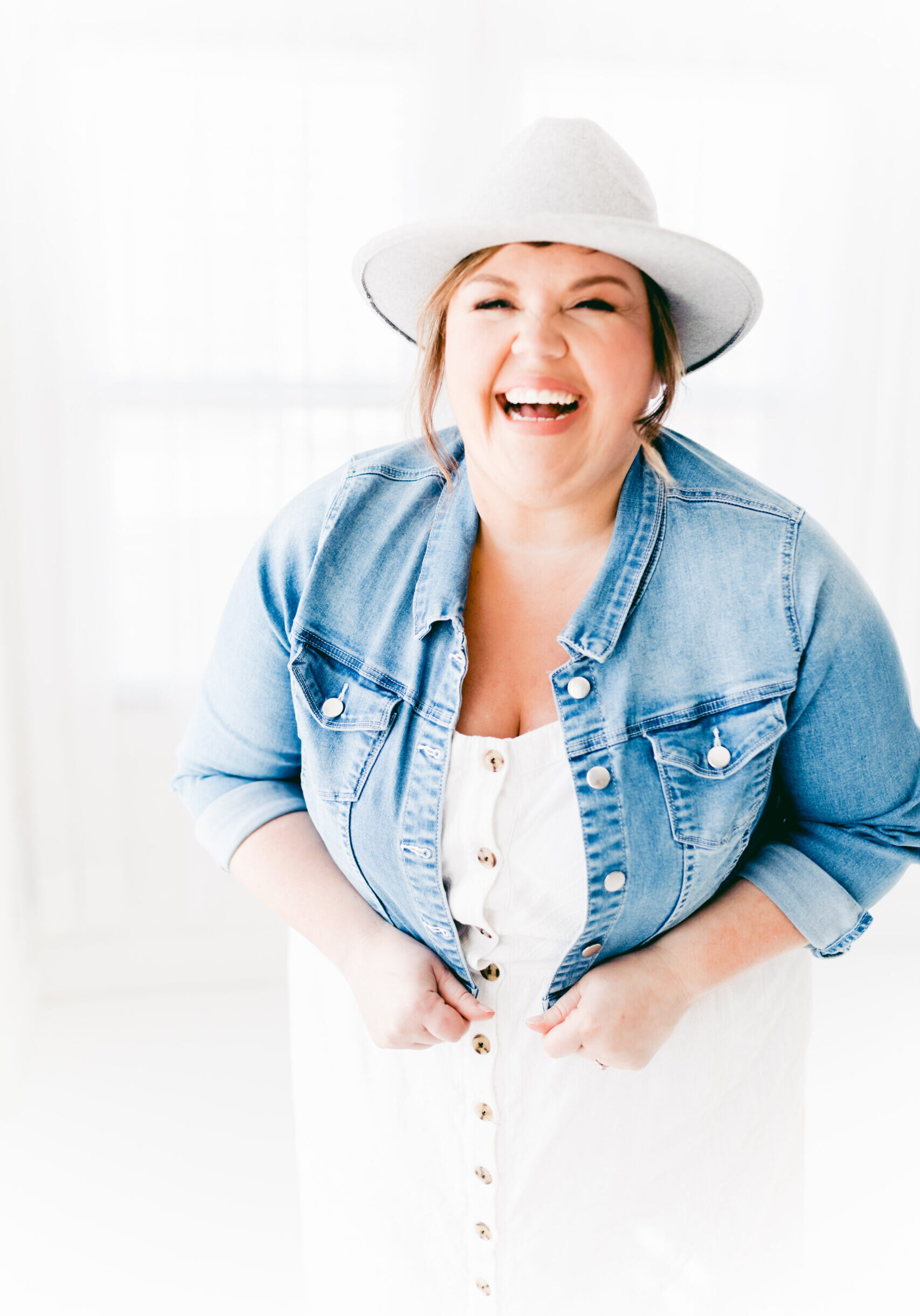 Abbey Ashley is the Founder of The Virtual Savvy. She helps aspiring virtual assistants launch and grow their own at-home business from scratch. She's since gone on to grow a multi-six figure business and retire her husband ALL from her at-home business. It's now her passion to help others start their own VA business so they can taste the freedom and flexibility of entrepreneurship as well.
This free one-hour training combines thousands of hours of research, years of experience in growing a virtual assistant business!
Read posts from our most popular categories.
*This post may contain affiliate links. This means I may earn a small commission (at no cost to you) if you sign up for a program or make a purchase using my link!
Wondering how you can make money working from home as a virtual assistant? The best way to begin is by starting your own VA business. I remember when I first started mine in 2015. I didn't even know what a VA was.  My friend had just told me about it and after doing some research,…
Do you ever feel STUCK in your business?  Like your…
Read More
Sorry, we couldn't find any posts. Please try a different search.