Learn the Tech and Level Up Your Services (Inside SavvyVault)
Do you ever feel STUCK in your business? 
Like your time is stretched thin and clients keep coming in that just don't value your worth?
Maybe you want to scale your business but you just don't know what to do next?
If you're answering " YES" over there – I have just the thing for you.
Let me start off by saying that just a few years back, I was feeling exactly like you might be right now.
And you know what? I discovered that the key to getting those dreamy, high-paying clients was specializing in a high-end service.
As simple as that sounds, it catapulted me from making $20-$30 per hour doing general VA work to making OVER $75 per hour working with my DREAM client.
I want the same for you – so keep reading and find out how you can start specializing RIGHT NOW (even if you don't have any specialized skills yet).
Choose A Specialization That's Right For You
If you're starting out as a general VA, it might be hard to pinpoint exactly what you want to specialize in. 
A great place to start is by taking my free personality quiz. You just answer a few questions and we'll match you with VA roles based on your quiz results.
After teaching thousands of VAs how to start, grow, and scale their own businesses I've found that VA specializations can be broken down into these five roles:
The Socialite 
Do you LOVE talking to people? Do you find yourself making new friends left and right whether at the grocery store or waiting to pick up your kid in the carpool line?
If you love encouraging others and find yourself striking up a conversation anywhere you go – you just might be what I call The Socialite. 
Here are a few roles that might be great for you:
Social Media Manager

Community manager

Pinterest Manager

YouTube Manager

LinkedIn Expert

Instagram Manager

Messenger Bot Manager

Email manager

Client Onboarding Specialist 

PR & Outreach Coordinator
The Organizer
If efficiency is your strong suit and you LOVE putting things in order, you might be what I call The Organizer. 
Here are some roles you should check out:
Online Business Manager

Director of Operations

Virtual Bookkeeper

Systems Specialist

CRM Specialist

Launch Specialist

Social Media Strategist

Online Membership Manager

Workflow Manager

SOP Creation Specialist
The Helper
Do you find yourself anticipating what others need even before they ask? Do you LOVE serving people and constantly look for ways to make their lives easier? 
You might just what I call The Helper!
Here are some roles you should highly consider:
Customer Service Ninja

FB Group Manager

Email Support Specialist

Event Coordinator

Executive Assistant

Personal Assistant 

Travel Coordinator

Account's Manager

Course Onboarding Specialist

Client Success Specialist
The Expert
Do you have a knack for tech? Are you the one your friends call to learn about the latest apps or to ask for help with all things tech? If you love researching and deep diving on how things work…you might be what I call The Expert!
These roles might be a great fit for you:
SEO Specialist

Ads Manager

Google Analytics Specialist

Funnel Creation Specialist

Online Course Builder

Amazon Store Manager

Tech Virtual Assistant

Landing Page Developer

Website Developer

Website Manager
The Creative
Would your friends describe you as innovative or creative? Do you love making things look pretty or figuring out fresh ways to approach routine tasks or projects? 
If so, you might fall under The Creative.
If you're The Creative, here are some roles you can look into:
Graphic Designer

Branding Expert

Copywriter

Photo Editing Specialist

PDF & Template Creator

Video Editor

Podcast Editor

Newsletter Designer

Website Designer

Blog Manager
Develop Your Skills With SavvyVault
When I first started my virtual assistant business I had no idea what I was doing, no marketable skills, and no plan for offering a specialty in my business.
So if there's anyone that understands how crazy overwhelming it is to learn "all the things" – it's me.
But learning a high-level skill doesn't have to be overwhelming anymore…
That's because I've created an AFFORDABLE resource specifically designed for VAs that walks you STEP BY STEP through the industry's most in-demand skills.
It literally makes the most intimidating tools seem like a piece of 🍰 CAKE… 
So in just 30 minutes a day, you can be on your way to positioning yourself as a specialist in your desired niche and charging the rates you KNOW you deserve. 
This resource is called the SavvyVault – it's a membership site designed to teach virtual assistants and creative entrepreneurs the premium skills they need to be successful in their online businesses.
We add at least one new course every month that YOU get to help choose. That's right – we keep a running list of the courses that you want to see next in SavvyVault, and we do our best to make them happen!
---
We've already got some of the most in-demand services for you!
Here are the courses you'll get INSTANT access to:
✔️Acuity Scheduling
✔️Adminja
✔️Adobe Premier Rush
✔️Amazon Maintenance
✔️Amazon Store Setup
✔️Asana
✔️Belive.TV
✔️Branding and Design
✔️Buffer
✔️Calendly
✔️Canva
✔️Chatbots
✔️Clickup for Client Management
✔️Community Management
✔️Convertkit
✔️Course Creation
✔️Dubsado
✔️Elementor
✔️Email Marketing
✔️Event Management
✔️Facebook Ads
✔️Facebook Management
✔️Google Suite
✔️Honeybook
✔️Helpscout
✔️Infusionsoft
✔️Zoom for Webinars
✔️Instagram
✔️Kajabi
✔️Lastpass
✔️Leadpages
✔️LinkedIn
✔️Loom
✔️Mailchimp
✔️Ontraport
✔️Pinterest
✔️Pinterest Management
✔️Podcast Management
✔️Quickbooks Online
✔️Real Estate VA
✔️Samcart
✔️SEO Basics
✔️Shopify
✔️Smarterqueue
✔️Squarespace
✔️Subscription Box Management
✔️Tailwind
✔️Teachable
✔️Thinkific
✔️Trello
✔️Webinars 101
✔️Wordpress 101
✔️Youtube
✔️Zoom
If you are just getting started, then check out my Virtual Assistant Checklist and Starter Kit.  This is the same step-by-step process that I used when starting my own virtual assistant business.
---
Since SavvyVault is a membership subscription, it means that as long as you are a member you will have instant, unlimited access to all of the advanced trainings we have inside.
Now, we get a lot of questions about SavvyVault and how it really works.
Let's answer some of the most common questions! 😎
#1: Can I get a look inside SavvyVault?
Well, of course! Here's a sneak peek of what's inside:
#2: When will I get access to the training material?
You will gain immediate access to our video training material after you've joined SavvyVault. Some bonus content, such as the members-only community, you will get access to within the first week after you join.
#3: What if I only want access to a few of the courses? Can I purchase them individually? 
Our trainings are not available for individual sale. SavvyVault is $47 per month or $497 per year. Each one of the courses could easily sell for $150-$300. For this reason, we decided to give you an "all-access pass."
If you only need one course, no problem. Simply join SavvyVault at the monthly rate, take the one course, and then cancel your membership. It's that easy! 🎉 
You are always welcome to come back at any time after canceling your membership!

#4: How long does my SavvyVault membership last? 
SavvyVault is a month-to-month or year-to-year membership subscription. You will be billed every 30 days for access to the monthly, and every year for access to the annual.
Find that you don't need the courses anymore?
Simply cancel your membership.
You can stay in SavvyVault as long as you need access to the advanced trainings and membership community.

#5: What about this online membership community?
The bonus online membership community is truly invaluable. Inside, you will find…
Support from our team and other students. We encourage our students to ask questions, share their wins, and troubleshoot within the community.
Coaching and Coffee: a monthly live you can sign up to get coached in your business!
Tips and tricks to help you in your VA journey!
…and more!
You will not want to miss submitting your request to join!
#6: I'm thinking about waiting to jump into SavvyVault. Is there any reason I should join now instead of later?
Think about this – how much TIME are you wasting trying to figure out what new services to offer and looking up YouTube videos and blog posts on the topics (that usually lead you nowhere)? 
Time is money. The time you save getting DIRECT access to the tutorials you need gives you more time to go find paying clients!

Ready to learn the advanced skills you need to master your online business?
Join us inside SavvyVault now! 😎
---
If you are just getting started, then check out my Virtual Assistant Checklist and Starter Kit.  This is the same step-by-step process that I used when starting my own virtual assistant business.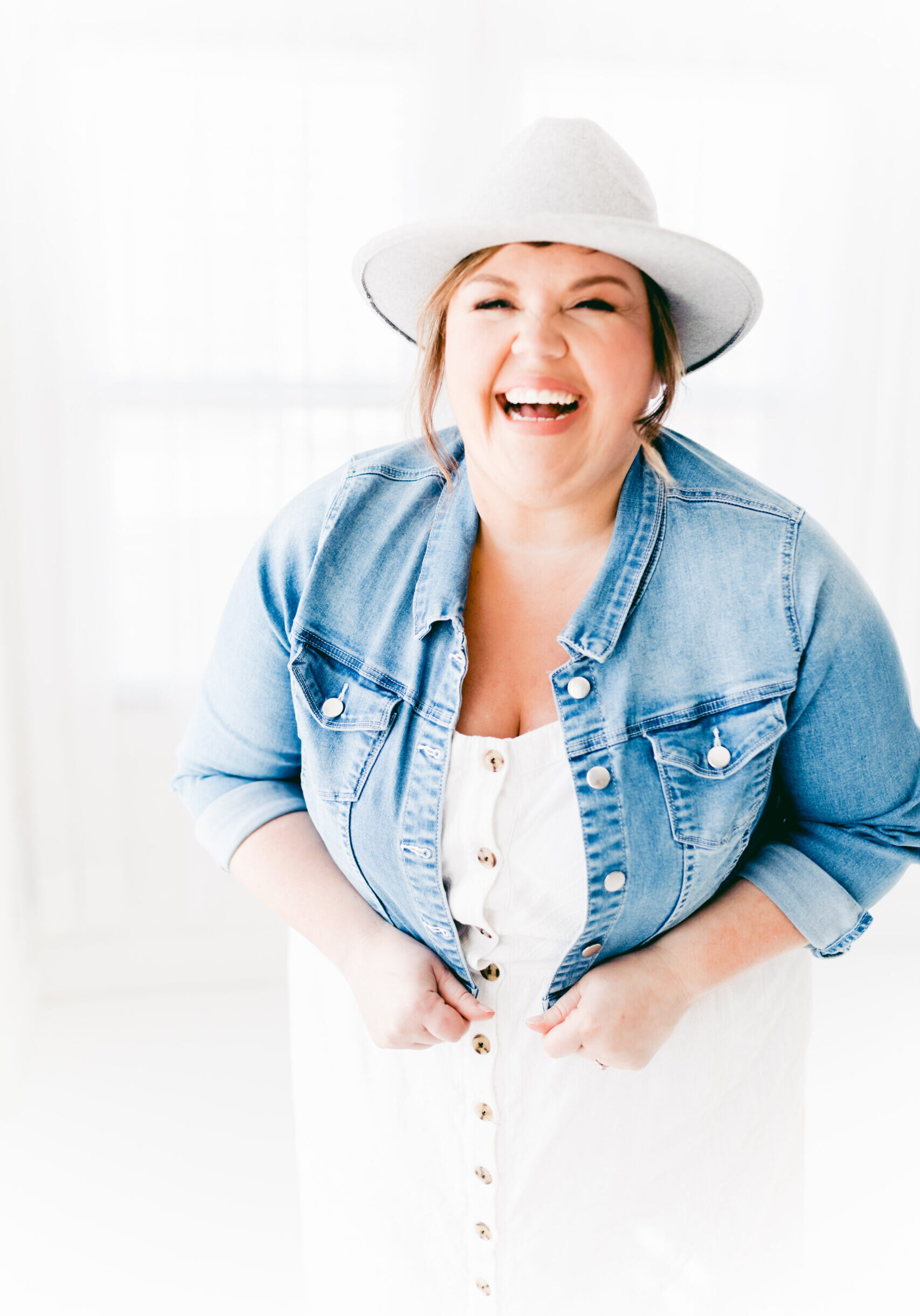 Abbey Ashley is the Founder of The Virtual Savvy. She helps aspiring virtual assistants launch and grow their own at-home business from scratch. She's since gone on to grow a multi-six figure business and retire her husband ALL from her at-home business. It's now her passion to help others start their own VA business so they can taste the freedom and flexibility of entrepreneurship as well.
This free one-hour training combines thousands of hours of research, years of experience in growing a virtual assistant business!
Read posts from our most popular categories.
*This post may contain affiliate links. This means I may earn a small commission (at no cost to you) if you sign up for a program or make a purchase using my link!
Do you ever feel STUCK in your business?  Like your time is stretched thin and clients keep coming in that just don't value your worth? Maybe you want to scale your business but you just don't know what to do next? If you're answering " YES" over there – I have just the thing for…
Wondering how you can make money working from home as a virtual assistant? The best way to begin is by starting your own VA business. I remember when I first started mine in 2015. I didn't even know what a VA was.  My friend had just told me about it and after doing some research,…
Curious what a day in the life of a…
Read More
Sorry, we couldn't find any posts. Please try a different search.