Become a Pinterest Manager
Yes, this post is about how to become a Pinterest Manager.
But, I would be remiss not to begin this post without mention of tacos.
I recently attended a gathering with friends, and the hostess asked me to bring a taco salad. 
Confession – I had *never* made a taco salad before, so I hit up Pinterest for some taco salad inspiration. I went to the store, grabbed the ingredients, threw them together, and brought it to the gathering.

The hostess started raving about the taco salad (one of her favorite foods). I admitted I had never made it before! She asked where I found the recipe.

"Pinterest!" I admitted. 🙂
Now of course, we all know that I didn't actually find the recipe for taco salad on Pinterest itself.

Similar to Google, Pinterest is a giant, image-driven search engine tool that helps users find taco salad recipes on OTHER websites.
I love to think of Pinterest as a visual search engine.
Pinterest started in 2010 and has quickly grown as a leading social media platform. It has a reputation as THE platform to hit up when we need design inspiration, quick recipes, new blogs to read, cleaning checklists, or home improvement know-how.
BUT did you know that many small biz owners are now using PINTEREST to grow their businesses?

If you're ready to level up your skill check out The SavvyVault!  The SavvyVault helps you increase your Virtual Assistant skills so you can increase pricing (in less than 30 minutes a day!) 
Say whaaaaaat!?
In fact, Pinterest has been my #1 source of traffic to my blog over the past year!? 
And if it can increase web traffic and sales for business owners…
Then it means that those business owners will be willing to outsource the work to grow their business.
Talk about a win-win for everyone!
So, let's jump into the basics…

How Does Pinterest Work? 
Pins that users find interesting are pinned and shared with their Pinterest followers. 
Here's an example of  a popular pin.

They're considered "popular" because it's getting re-pinned and clicked through, resulting in increased web traffic.
Then, these popular pins that are shared over and over with a high number of re-pins can result in increased traffic to a website or blog.
Increased traffic results in conversions from cold leads to customers.
It's a natural sales funnel, really.
Businesses, business owners, and entrepreneurs alike are starting to recognize the value of Pinterest, and are starting to outsource the workload. 
What is a Pinterest Manager?
A Pinterest Manager is essentially a Virtual Assistant who begins offering Pinterest management services. You may add these onto your existing general admin services, or you may make a full-fledged leap and start calling yourself a Pinterest Manager.
How Can I Become a Pinterest Manager?

In this post, we are going to detail how to Virtual Assistant with zero Pinterest experience to a full-time Pinterest Manager!
Remember, each step takes time and is a part of the process along the way, as you won't just become a full-time Pinterest Manager overnight.
However, following these steps will ensure you are well on your way to creating a business that you love – making money using Pinterest!
ALSO READ:
Step #1: Do your Pinterest research.
Using Pinterest for Business is far different than using Pinterest for pleasure. The first step to becoming a full-time Pinterest Manager is to make sure that you know everything involved in utilizing a Pinterest account and optimizing it for business.

As a Pinterest Virtual Assistant, you should have a basic understanding of how to:
Convert a Pinterest profile from Personal to Business

Confirm a website with Pinterest

Enable rich pins

Optimize a Pinterest profile and Images

Write a Pinterest-friendly pin description

Create quality Pinterest boards

Find and join group boards (and why this is an important part of any Pinterest strategy)

Interpret Pinterest Analytics

Use automated pin schedulers, such as Tailwind
If any of the above tasks sound boring or uninteresting, pursuing Pinterest as a business might not be in your best interest.
Because, heads up: working Pinterest on behalf of clients isn't just repinning Aunt Sally's homemade chili recipe over and over!
To move forward with Pinterest, you MUST grow familiar with Pinterest for Business and have an idea on how to best utilize content, strategy, and SEO for Pinterest.
Step #2: Reach out to potential clients 
Get the word out to people you know that you are looking to add Pinterest as a new service to your business. Don't officially add it to your services just yet… that comes later : )
Reach out to current clients, prospective clients, friends, or family members. Direct message or email other business owners you know on Facebook or LinkedIn. Ask if they or anyone they know might be interested in using your new service.
Don't work for free. If someone won't pay you now, they likely won't pay you later. 
But – you can do it at a discounted rate until you really learn how to manage the account(s) effectively and start seeing results. You can even introduce this concept as a "beta" service (meaning the service is still in a trial or testing phase, and not ready to go live just yet).
Step #3: Do your research.
As soon as you schedule your first Pinterest discovery call, DO YOUR RESEARCH before talking to them. 
Here's what I suggest to make sure you really nail the sale: 
Go through the potential client's Pinterest profile, boards, and pins with a fine-tooth comb to see where they can improve their Pinterest presence.

Write a list of 5-10 Pinterest suggestions that you have, and how you can specifically help accomplish their Pinterest goals.

You also might scour their website and current content, and come up with ideas on how to repurpose their existing content for Pinterest.
The more research you do, the better. It is important to feel prepared, as that will help boost your confidence for your Pinterest client discovery call!
A few more things to remember about getting your first Pinterest client:
Be honest about your lack of experience professionally managing a Pinterest account to date, but be confident and knowledgeable that you know what you're talking about. Doing thorough research beforehand will dramatically improve your proposal.

Don't do the work for free, or in exchange for a testimonial. NEVER do work for free. It IS perfectly acceptable to offer your first Pinterest client a discounted rate for your beta service, which can compensate for your expected learning curve.

Work only on your first Pinterest client account until you feel you have noticeable and MEASURABLE results across the board (I recommend at least 30 days). Don't rush this part of the process – learning how to create a successful Pinterest account now will help you scale into a full-time Pinterest Manager more quickly in the near future.
Step #4:  Add Pinterest Services to your Virtual Assistant Website and/or Portfolio.
Once you have measured success with your first Pinterest client, you may now officially add Pinterest Services to your Virtual Assistant Website and/or Portfolio.

Create packages and pricing specifically for your Pinterest services, and use this opportunity to start eliminating other services from your repertoire that you don't enjoy as much or desire to continue offering. (This will be necessary in the future anyway as you transition into a full-time Pinterest Manager.)
Here are some examples of Pinterest Pricing Structures I have seen from Pinterest Manager VAs:
Step #5: Market Yourself as a Pinterest Manager.

Now that you've gotten your first client and have your packages planned out, it's time to start marketing!
When you are adding a new service to your VA business, I normally recommend setting aside one hour per day (at least) for marketing. 
Here's what I recommend you do to market your new Pinterest Management services: 

Action Item #1:
Ask your current Pinterest client for referrals (since they should be overjoyed and thrilled with your progress).
Action Item #2:
Reach back out to past/current clients, family members, and friends.
Action Item #3:
At this point, you will have a solid case study (over a period of at least 30 days) from an actual Pinterest client to present as evidence of your skills.
Action Item #4:
Start pitching your services to clients you would love to work with (remember to research their Pinterest account first so you can wow them with the perfect pitch and land the discovery call!).
The Virtual Savvy standard of marketing – going above and beyond in pitches and proposals with lots of value up front – applies here!
Learn more tips on how to sell out your virtual assistant services here.
Step #6:  Rebrand as a Full-Time Pinterest Manager
As you gain experience and accumulate more clients, you can start growing into more advanced Pinterest tasks and strategy that befit a full-time Pinterest Manager.
Basic skills you should have mastered at this point in the process include:
Creating outstanding and eye-catching pins

Writing SEO-friendly, keyword-rich pin and board descriptions

Scheduling pins in a Pinterest scheduling tool

Applying to group boards
Along with the above, some examples of advanced Pinterest tasks and strategy that you should be comfortable with at this point in the process are:
Launching a Pinterest Business Account, including profile and board optimizations

The ability to audit an existing Pinterest account and create a growth strategy based on the client's business goals

Use rich pins to their full advantage

Be fully knowledgeable on how to interpret data from Pinterest Analytics

Optimizing existing pins for search results

Building a custom pinning schedule for each client

Launch and track promoted pin campaigns, and interpret results to adjust campaign accordingly for maximum ROI
Once you have mastered all of the tasks listed above and you feel comfortable analyzing data, tweaking pin schedules for optimal peak times and maximum interaction, and creating Pinterest growth strategies, you are finally ready to rebrand your business and yourself as a full-time Pinterest Manager!

It's hard to say how long the entire process will take, but my best guess is that if you got your first Pinterest client today, you would be able to rebrand entirely as a full-time Pinterest Manager between 6-12 months from now if you put in the work.

At this stage, you can offer advanced services, and will have concrete evidence and case studies of your skills from multiple clients. You will want to create entirely new packages based solely around Pinterest Management. 
Remember…
This IS absolutely possible if you are patient and put in the work necessary to reach your goal.

How do you master all of the skills needed to become a Pinterest Virtual Assistant or a Pinterest manager?
If you're really wanting to know how to become a Pinterest manager, it means that you're going to have to know all the things Pinterest management, right? I cannot recommend SavvyVault enough.
We have a Pinterest management course and it's going to cover all the things you need to know to get started with Pinterest. The course includes getting you comfortable with analyzing Pinterest data and showing you how to tweak those pin schedules for both optimal peak times and maximum interaction.
At the end of the day, we want you to become comfortable knowing Pinterest growth strategies and how to manage somebody else's Pinterest account. That's what you're going to learn inside of the SavvyVault.
So what say you, is becoming a Pinterest Manager the perfect fit for you?
Ready to learn the tech you need to master your online business?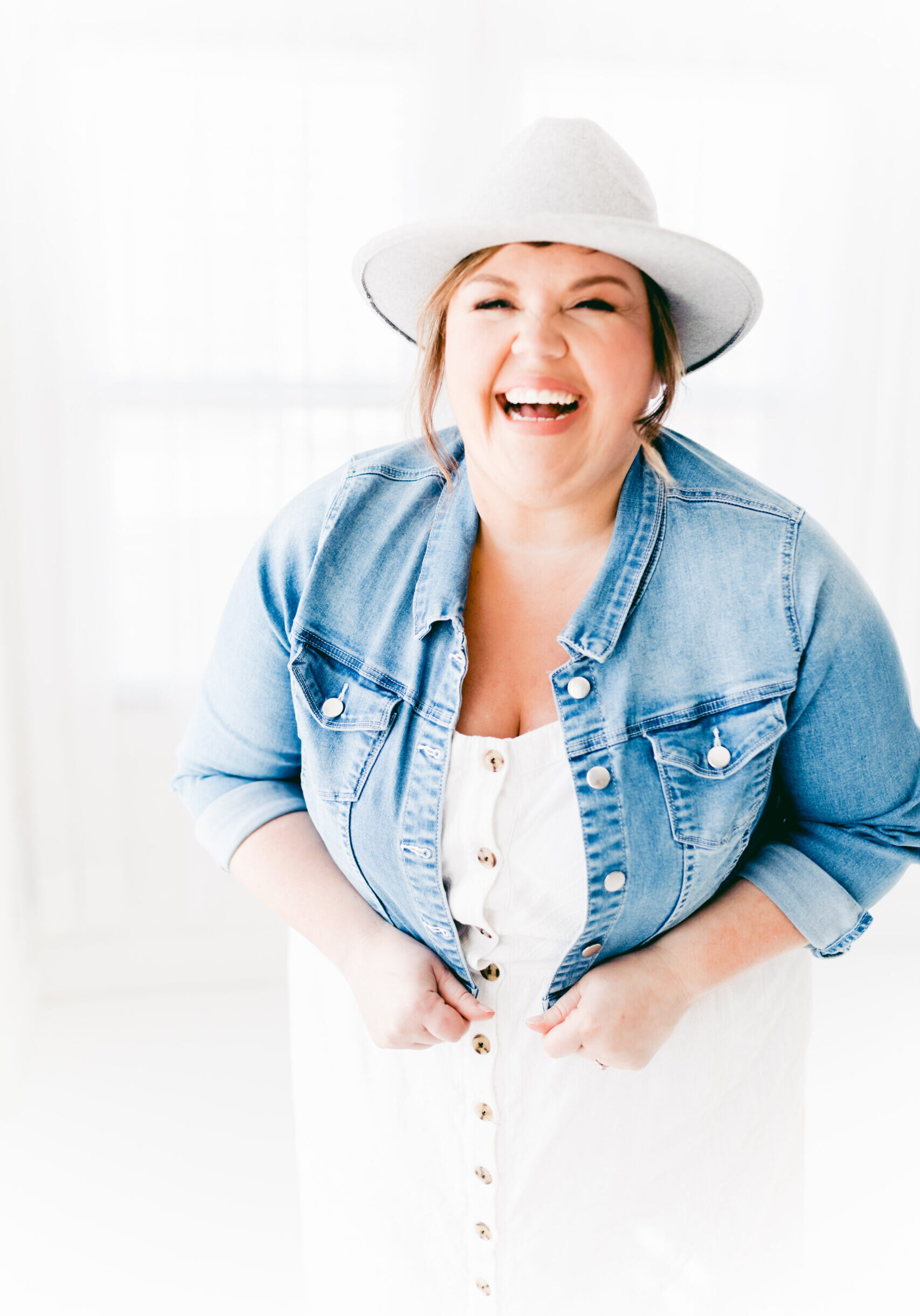 Abbey Ashley is the Founder of The Virtual Savvy. She helps aspiring virtual assistants launch and grow their own at-home business from scratch. She's since gone on to grow a multi-six figure business and retire her husband ALL from her at-home business. It's now her passion to help others start their own VA business so they can taste the freedom and flexibility of entrepreneurship as well.
This free one-hour training combines thousands of hours of research, years of experience in growing a virtual assistant business!
Read posts from our most popular categories.
*This post may contain affiliate links. This means I may earn a small commission (at no cost to you) if you sign up for a program or make a purchase using my link!
Wondering how you can make money working from home as a virtual assistant? The best way to begin is by starting your own VA business. I remember when I first started mine in 2015. I didn't even know what a VA was.  My friend had just told me about it and after doing some research,…
Do you ever feel STUCK in your business?  Like your…
Read More
Sorry, we couldn't find any posts. Please try a different search.