Your Mom is the Only One Reading Your Newsletter
Wonder how to get people to read your newsletter?
You spend countless hours drafting the perfect newsletter. Your content is well-researched and you know it is going to change the way people do business.
Click. Campaign SENT!
What a great feeling! You should feel proud of yourself.
Don't you HATE it when two weeks later, you look at your open percentage rate and THREE percent even opened your email?
Of course, two of the people were you and your mom…  *Sigh*
IS there a way to get people to actually open your emails so they can read the amazing content you have created?
The answer is YES!
Check out these 5 tips for getting your emails read.
STOP BEING BORING
Ask yourself, would YOU click on your email if it showed up in your inbox? If the answer is no, your email subject line is probably boring. If your headline reads like every other headline, no one is going to open your email. Be bold and show personality. Take a risk or be silly. If your email requires a second glance, it is more likely to get opened.
CREATE A SENSE OF URGENCY
If your promo "ends today", a reader won't wait until tomorrow to read about it. This rule cannot always be used, but an occasional goal should be to compel the reader to keep reading so they don't miss out.
KEEP IT SHORT
Most people get hundreds of emails a week in their inbox. They are quickly scanning subject lines to see if the email is worth opening. Keep your subject line to 50 characters or fewer to be most effective.
LEARN FROM THE PROS
Subscribe to email lists from people you admire for their marketing abilities. What subject lines are they using and how can you imitate them?
USE POWER WORDS
The English language is a powerful tool! Use it to your benefit by using power words in your subject line.
Need a list of the best power words to use in your subject headings? Check out this AWESOME list from Writtent. On average, only 8 out of 10 people read subject headlines and only 2 out of 10 people will click through and read your email.
Click here to download 75 Blog Ideas for your VA Biz!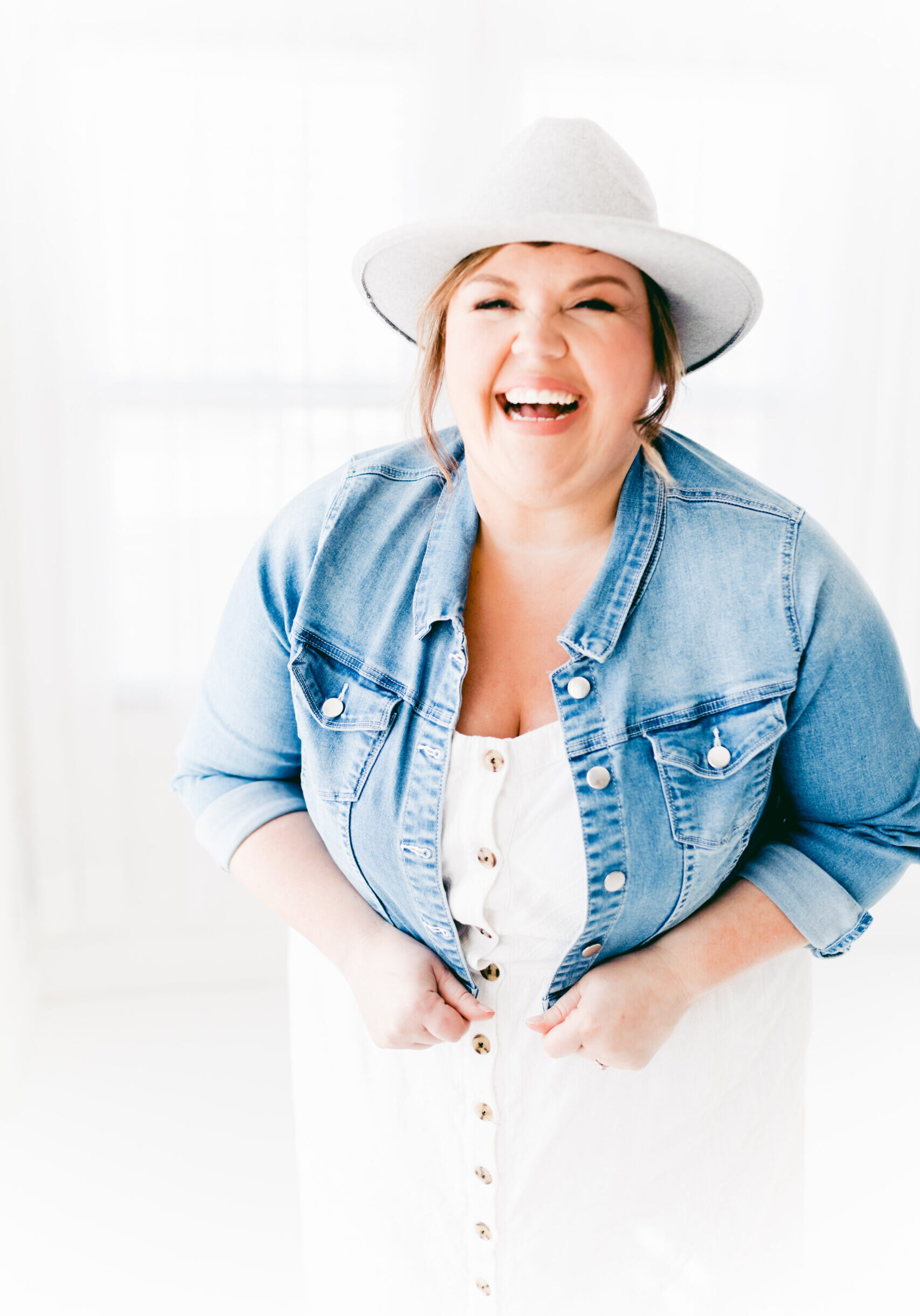 Abbey Ashley is the Founder of The Virtual Savvy. She helps aspiring virtual assistants launch and grow their own at-home business from scratch. She's since gone on to grow a multi-six figure business and retire her husband ALL from her at-home business. It's now her passion to help others start their own VA business so they can taste the freedom and flexibility of entrepreneurship as well.
This free one-hour training combines thousands of hours of research, years of experience in growing a virtual assistant business!
Read posts from our most popular categories.
*This post may contain affiliate links. This means I may earn a small commission (at no cost to you) if you sign up for a program or make a purchase using my link!
Do you ever feel STUCK in your business?  Like your time is stretched thin and clients keep coming in that just don't value your worth? Maybe you want to scale your business but you just don't know what to do next? If you're answering " YES" over there – I have just the thing for…
Wondering how you can make money working from home as a virtual assistant? The best way to begin is by starting your own VA business. I remember when I first started mine in 2015. I didn't even know what a VA was.  My friend had just told me about it and after doing some research,…
Curious what a day in the life of a…
Read More
Sorry, we couldn't find any posts. Please try a different search.