Virtual Assistant Jobs for Beginners (EASY!)
Virtual Assistant jobs are everywhere… we just have to be looking for them in the right places.
You may have heard me say this before, but it's as true today as it ever has been. I believe that Virtual Assistance is the easiest way to earn money online.
I know, I know – there are so many options and decisions, it can make your head spin! 🤪
Starting out as a VA doesn't have to be hard.
I've trained over 2,500 students how to launch, grow, and scale their own VA businesses from scratch. 
One of the biggest hurdles is usually selecting services to offer.
Spoiler alert – Most of them started with general, beginner services!
Don't get caught up into thinking that you have to specialize or niche right away.
You have skills and you have what it takes.
You just have to find the right fit!
There are so many Virtual Assistant Jobs that you can do as a beginner, and I want to tell you about 7 of my favorites.
Are you ready?
If you are just getting started, then check out my Virtual Assistant Checklist and Starter Kit.  This is the same step-by-step process that I used when starting my own virtual assistant business.
First things first…What is a Virtual Assistant?
In case you're new here, I wanted to cover what a Virtual Assistant actually is.
You could ask 10 people to define a Virtual Assistant, and get 10 different answers.
There is no cut and dry description, and Virtual Assistance is not one size fits all.
This is actually one of my favorite things about Virtual Assistance! 🎉
Here at The Virtual Savvy, we consider a Virtual Assistant (VA) to be any type of remote assistant who provides administrative, creative, or technical support services for online or brick-and-mortar business owners.
Virtual Assistance is a lifestyle business. You can have your business fit around your life, and not the other way around.
There are so many things you can do as a VA, that sometimes it's hard to choose where to start.
But, that's just it…
You choose your path!
You can learn more about Virtual Assistance, and how you can become one in 5 easy steps here.
Job #1: Data Entry
First up on our list is data entry.
Are you good at typing? Are you familiar with the keyboard? If so, go right ahead and add data entry to the list of Virtual Assistant jobs you can offer right away!
There are so many ways you can utilize this skill, and most often, with data entry projects, you will be going into a system that already exists.
One of my very first jobs as a Virtual Assistant was literally just taking the information from a big stack of sheets and manually entering it into a spreadsheet.
Seriously, it can be that easy!
Job #2: Email Management
This one is HUGE and definitely one of the best Virtual Assistant jobs for beginners.
Email management is actually one of the first things that many clients will handoff in their business.
Can you type proficiently? Can you write a good email? Do you have a knack for digital organization?
These are invaluable skills.
There are two main ways that email management works.
You might be going into your client's personal inbox. This could include organization, responding to emails, filtering emails.
 You may be utilizing a more advanced system. We use HelpScout here at The Virtual Savvy, to answer our customer service emails. We can create templates, canned responses, and automatic replies. There is even a tag feature so we can track and monitor different types of emails, subjects, actions we take, and more.
There is so much that you can do with email management, depending on the needs of your client.
Job #3: Calendar Management
Another easy, beginner job is calendar management!
Personal Calendar Management
Often, you will be asked to manage a client's personal calendar.
We love using tools like Calendly or Acuity here at The Virtual Savvy.
With these tools, individuals can book appointments with you without having to email back and forth.
However, sometimes that's necessary too.
Sometimes they may reach out and say, "Hey, can your client meet at two o'clock?" And you might say "No, but they can meet at 2:30!"
In these cases, you would be manually adding the meeting to their calendar.
Some clients may ask you to give them daily reports, like, "Hey – here is what you have going on today!"
Big Picture Calendar Management
Calendar Management can be more than appointments, meetings, and zoom calls.
You might be tasked with creating a content calendar!
Here at The Virtual Savvy, we love teamup. It's a group calendar where multiple users can view the same calendar.
You can plan upcoming blog posts, events, conferences, and more. It's great for a high-level view of the content that is going to be produced in the business.
Job #4: Facebook Page Management
Up next, Facebook Page Management!
You already know how to use Facebook, right? Why not get paid for it?!
Most businesses have a Facebook page, and they need YOU.
Trust me!
They need somebody to post content, respond to messages, and respond to comments.
You might be responsible for coming up with a content plan.
This would include how many times you will post, what the copy will be, and what graphics or images will be used.
It could simply be giving your client prompts, and then they make the posts themselves.
Maybe they already have posts, and they just need you to schedule them! Facebook has a native scheduling tool that is super easy to use.
Page Management can mean so many different things, but it is definitely a job we recommend for beginners!
Job #5: Facebook Group Management
We've already established that you likely have Facebook skills – but they don't end at Page Management.
You can offer Facebook Group Management!
We have a Facebook Group of over 50,000 members and let me tell you, it is a LOT of work to manage!
Facebook Groups need admins – and they need to be active.
Many clients just don't have space or energy to actively admin their own groups.
And as an admin for your client, the goal is to take some work off their plate.
Things like responding to comments and posting inside of the group are so simple but can take a good chunk of time.
You can create events for them and engaging posts.
You can process member requests and let new members into the group.
There is now a feature where you can create a set of questions that Facebook users answer when they request access to the group. You might be manually reviewing these questions, and making sure that they are a good fit for the group.
That's something that's pretty time intensive but can be so essential to your client's business.
These are all things that you can do to help your client not only grow their Facebook group but make sure it remains healthy and keeps its purpose.
Job #6: Canva Skills
I love Canva. Seriously, it's one of my favorites tools!
It is the design tool for non-designers.
Not only is Canva a great stand-alone skill, but you will likely find yourself utilizing it in many other Virtual Assistant jobs, too!
If you can create it, chances are you can create it – easily – inside of Canva!
Logos
Social media graphics
Pinterest pins
E-book designs
Branding boards
Insta Stories
and MORE!
Canva even has some trainings built directly into the platform. 🤯🎉
You could also use Canva's new (and super cool!!!) content planner to design, plan, and schedule social media posts.
Job #7: Visibility and Outreach
One more…and this one is so, so important!
As a beginner, you can easily offer Visibility and Outreach services.
What does that mean?
Simply put, your clients want to get their name known. They want to get eyes on their business.
With Visibility and Outreach services, you can help!
One easy option is to get them on podcasts. You can reach out to various podcasts that would be a good fit for your client, and pitch them. Tell them why you think your client is a good fit.
Another option is HARO, Help a Reporter Out.
HARO connects journalists seeking expertise to include in their content with sources who have that expertise.
Even for beginners, for newbies, for someone with no PR experience – you can get your clients on some major media!
I've been featured on CBS news before, simply because I responded to a HARO request! What?! 👏🏻🎊
My Pro Tip
Now remember, one of the best phrases that you can learn as a new Virtual Assistant is "I don't know how to do that, but I can figure it out! I'm a fast learner!"
It's one of my best pro tips! 😎
It doesn't matter if you have all the skills.
What matters most is – are you reliable? Do you have the tenacity that can figure out a new skill?
Trust me, that is so much more valuable to clients than knowing all the things!
Start with the skills you already have, and take that step.
It's the first thing standing between you and success!
---
The BEST way to start a VA business is with my Free Virtual Assistant Checklist and Starter Kit.  This is the same step-by-step checklist I used when starting my virtual assistant business.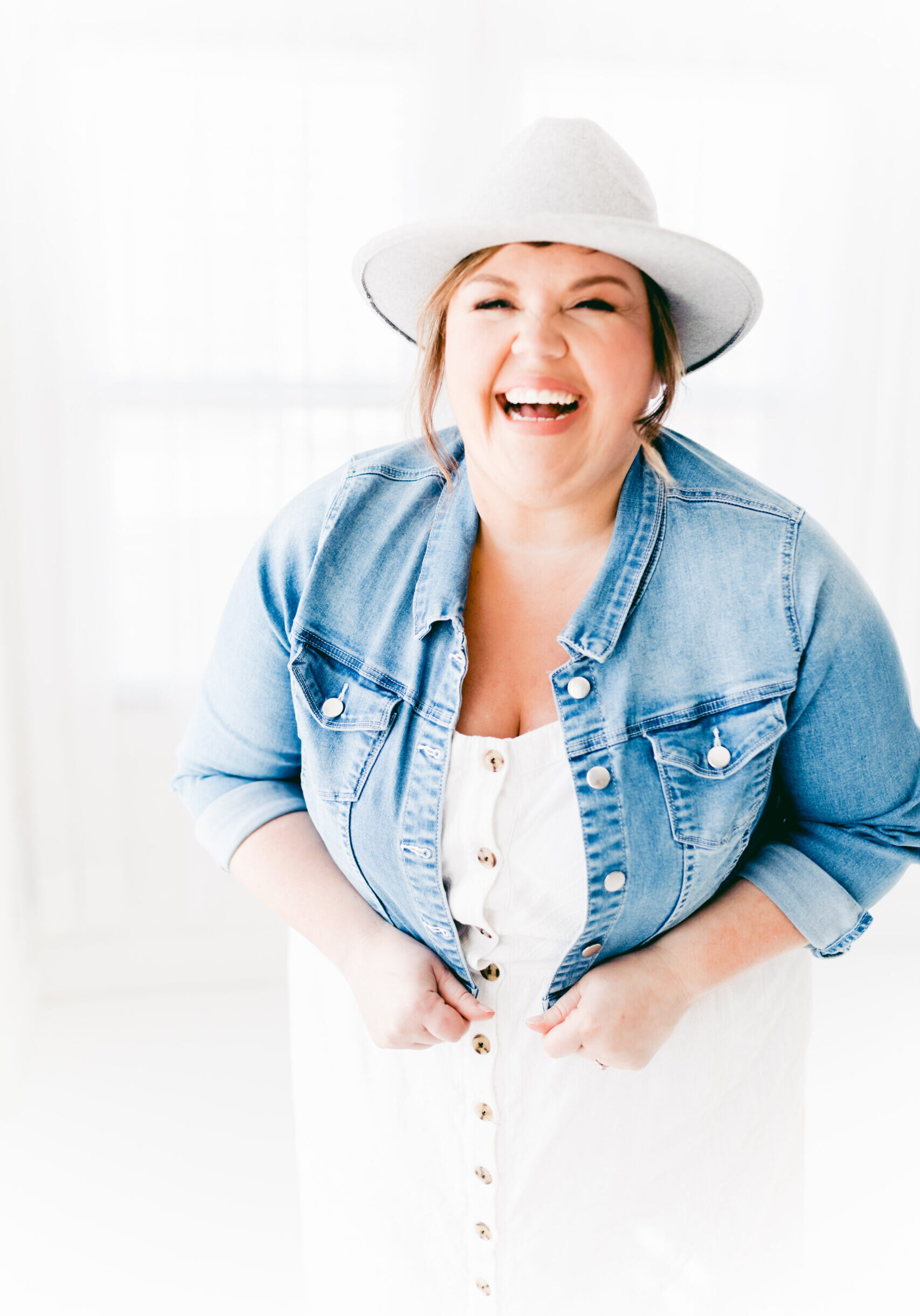 Abbey Ashley is the Founder of The Virtual Savvy. She helps aspiring virtual assistants launch and grow their own at-home business from scratch. She's since gone on to grow a multi-six figure business and retire her husband ALL from her at-home business. It's now her passion to help others start their own VA business so they can taste the freedom and flexibility of entrepreneurship as well.
This free one-hour training combines thousands of hours of research, years of experience in growing a virtual assistant business!
Read posts from our most popular categories.
*This post may contain affiliate links. This means I may earn a small commission (at no cost to you) if you sign up for a program or make a purchase using my link!
Wondering how you can make money working from home as a virtual assistant? The best way to begin is by starting your own VA business. I remember when I first started mine in 2015. I didn't even know what a VA was.  My friend had just told me about it and after doing some research,…
Do you ever feel STUCK in your business?  Like your…
Read More
Sorry, we couldn't find any posts. Please try a different search.