The Ultimate Gift Guide for Virtual Assistants
If you're looking for a done-for-you gift guide for virtual assistants, you've come to the right place.
Does anyone else get frustrated with buying gifts for the holidays?
The obligation and pressure to buy gifts for the whole world feels incredibly overwhelming.
You know the drill… you're frantically searching the half-empty shelves at Target for something remotely acceptable the day before a holiday get-together because so-and-so said they got you the perfect gift.
Well, this post is going to make your life a little bit easier, because today we are giving you the ultimate gift guide for the Virtual Assistant in your life.
That's one person (or multiple people!) you can cross off your list – they're guaranteed to love everything we've curated and put together in this ultimate guide!
(Unfortunately, we don't have a gift guide for drunk uncles or eccentric neighbors… at least not this year.)   😉
This list was compiled from Christmas lists of real Virtual Assistants and is categorized for your convenience.
Say goodbye to stress and overwhelm, and say hello to
the perfect gift for your Virtual Assistant.
* Before we get started, you should know some of these links are affiliate links. Yep… 'cause these products are awesome. And Christmas is awesome. #buyallthethings
Technology
One of the MAJOR perks of being a Virtual Assistant is the portability and flexibility of working for clients from anywhere.
A VA can choose to work from their home office space, at the dining room table, in the bedroom, on the couch, at the coffee shop, at the park, in the car, or literally any place there is access to a wi-fi or data connection.
This section is all about technology that will help make a VA's life easier – they can pick up working right where they left off and establish a seamless workflow between their favorite workspaces.
All team members of The Virtual Savvy personally work with and love Apple technology, so this section of the gift guide reflects that product preference and familiarity.
Apple Watch, Series 3 with Cellular – From $399
Finally! The latest release of the Apple Watch is able to operate independently from an iPhone. This is a perfect gift for on-the-go Virtual Assistants. Your VA never has to miss a call or text when out for a brief walk or preschool pickup.
A laptop ensures that a VA never has to be caught empty-handed. Whether at the coffee shop, waiting in the car at school pickup, on the beach, in a hotel, or in the waiting room – their work can now travel wherever they do.
Does your Virtual Assistant love music? A Google Home Mini is a great and affordable gift for JAMMING out while working!
Logitech 1080P Desktop Camera – $60
You may have never met your Virtual Assistant in person, but now you can see them in HD with this Logitech Desktop camera! It's the next best thing to meeting in person.
Accessories
Your Virtual Assistant might have all of the technology they want or need, but a VA can never have too many tech accessories.
BONUS TIP: Accessory gifts can scale from budget-friendly to designer-expensive, depending on your relationship with your VA!
A laptop bag is a great gift for a Virtual Assistant. Choose your VA's favorite color with this funky and bold chevron style laptop bag.
If your Virtual Assistant hosts a podcast, is a frequent guest on podcasts or would aspire to try podcasting in 2018, a Blue Yeti microphone is a must!
Magic Mouse 2 is available from Apple – it's wireless and easy to use. This is a great asset for any Virtual Assistant's desk, or can seamlessly connect with a laptop on-the-go.
If your Virtual Assistant loves music and they've done a great job for you this year (or you love their taste in music), consider purchasing this pair of Beats headphones for them. The rose gold color is classic, and the wireless functionality can't be…. beat. 😉 
If your VA likes working from comfy places (or needs to, at times), this laptop cooling pad enables work on the couch or bed without overheating their favorite tech!
PS – I use this ALL the time!
If videos are a part of your Virtual Assistant's business, a ring light is essential – it has literally changed the way I record videos and do business! This is something a VA might not be likely to invest in for themselves, so you can show your appreciation by sending them this for the holidays. 
Here's the stand you need to accompany your ring light.
If a larger ring light isn't in the Christmas budget, you can purchase this much smaller and more affordable ring light for your Virtual Assistant's phone. This is a super fun gift!
Office
While Virtual Assistants can work from anywhere, most VAs still love having a dedicated workspace to call their own. Creating or decorating an office is a thoughtful and considerate Christmas gift for your Virtual Assistant.
Office Space – Creativity Required; Price Varies
If you live with a Virtual Assistant, creating, decorating, or building an office space (whether it's a whole room, half a room, or just a small nook) can be a PRICELESS gift. Not only does it demonstrate an unconditional show of support for and faith in your VA, but it can also be a budget-friendly gift option. The only ingredients necessary for this gift are to dedicate a space, clear some clutter, contribute a little elbow grease, and add a sprinkle of creative flair.
Office Furniture
A new desk or chair can go a long way towards the happiness of your VA on a daily basis. Ergonomic options are always welcome for VAs, who can sit for long periods of time due to the nature of the job. If he or she already owns their dream desk or chair, consider a footstool, ottoman, bench with storage, bookshelf, filing cabinet, drawers, lamp/lighting, or extra seating/chairs.
I love this dreamy white office chair from Office Depot!
Indoor Smart Fresh Herb Garden – $59
The VA in your life doesn't have time to run her business AND garden! Bring some greenery indoors this winter by gifting a smart indoor garden that waters itself.
Themed Office Supplies
Is your Virtual Assistant obsessed with cats or pineapples or the color green? Themed office supplies – like a whimsical dog breed tape dispenser – can be a great way to show thoughtfulness while not breaking the bank. 
This is my favorite, recommended method for any Virtual Assistant to write out and keep track of his or her goals, and easily erase or change them as needed. Nothing is set in stone, after all. 🙂 
It's true that most people are picky when it comes to how they plan their day/week/month/year, but finding a good planner and sharing it with your VA can be life-changing. This is the exact planner I use, and I am OBSESSED with it!!! (I even converted some of my team to using this planner – they love it, too!)
I just think these pens are super cute!
Personalized Stationery or Box of Greeting Cards – $25
Personalized Stationery might be considered old-fashioned, but it's a personal gift that can be unexpected and full of meaning. A box of handmade greeting cards also saves your Virtual Assistant time and money when they are preparing and sending out gifts.
Books
Business books are never wrong for Virtual Assistants – a competent and well-rounded VA reads consistently to better themselves, to better their business, and to expand their horizons.
Here are some books we recommend, and these make great gifts!
Boss Mom by Dana Malstaff
Overcoming Underearning by Barbara Stanny
The Conquer Kit by Natalie MacNeil
You are a Badass by Jen Sincero
Girl Code by Cara Alwill Leyba
The Now Habit by Neil Fiore
The 4 Disciplines of Execution by Sean Covey, Jim Huling, and Chris McChesney – perfect for those leading a team!
Be Bold and Win the Sale by Jeff Shore
If you're not sure what books are already in your VA's collection, you can never go wrong with a gift card for Amazon/Kindle or Barnes and Noble.
If you want to step up your game and you have a larger budget, consider giving the gift of a Kindle ($120) – a gift any reading VA is sure to love. 🙂

Business
Investing in your Virtual Assistant and their business is one of the best investments you can make for yourself, too. Here are some helpful ways to encourage your Virtual Assistant to grow their business, and that demonstrate your willingness to partner with and invest in your VA for the long haul.
Holiday Bonuses
A little extra cash never disappointed anyone – especially not around the holidays!
Extra Paid Vacation Day(s)
Virtual Assistants need to take time off, too, but there's a catch. Usually, if a Virtual Assistant doesn't work, he or she doesn't get paid. Investing in the mental wellness of your VA can stimulate their creativity and brain juices, which can bring in a great ROI for your business, too!
Gift your Virtual Assistant some fancy business cards for the holiday! They'll be thankful you're looking out for their business this year.
Photo Shoot
Finding and paying a local photographer for a photo shoot or branding session for your Virtual Assistant is an incredibly thoughtful and unexpected gift that any VA is sure to love. With the help of social media, this gift is a breeze to put together even if you don't live in the same geographical area as your VA.
Sparkle Hustle Grow Subscription Box – $25
Help your Virtual Assistant grow their business by giving them a subscription box dedicated to their business!
The Virtual Savvy Courses
SavvyVault supports your VA by helping them to acquire relevant tech skills for today and beyond. It's pre-loaded with 20+ tech courses, and a new course is added every month! 
Buy your Virtual Assistant a solid contract that was put together by a lawyer, and was made exclusively for virtual assistants. This is a great option for VAs that still need an airtight contract or for VAs that are looking to subcontract ASAP.
Self-Care
Virtual Assistants need self-care just like anyone else. Buying them a gift card for a spa day is a great way to show you care about them and are thinking of them around the holidays.
Massage Gift Card – From $75 and up
Massage Envy is a great place to buy massage gift cards from because they have 1199 locations around the United States. Give your Virtual Assistant the gift of relaxation this year to show your appreciation for all of their hard work.
Nails Gift Card – From $25 and up
Show your Virtual Assistant that all of their typing doesn't go unnoticed or untreated. Purchasing a gift card to their local nail salon is a great way to help your Virtual Assistant make sure they take care of their money-makers – their hands.
Shopping Gift Card – From $25 and up
Find out where your Virtual Assistant likes to shop and give them a gift card to their favorite store. Maybe it's Target or Amazon, or a more specialized place for clothes, shoes, or home decor. Find out what store gets them excited where they can find something special just for themselves for the holidays.
Let your Virtual Assistant know you care about their health and wellbeing. A FitBit encourages your Virtual Assistant to remember to take good care of not only their clients, but themselves, too. 
Lush has amazing, all-natural, handmade, vegetarian cosmetics that smell SO GOOD. Their wrapped gift sets start at under $20, and your Virtual Assistant is sure to love self-care with their new holiday gift from Lush.
Household Delegation
While your Virtual Assistant is busy assisting you, assist them by helping to automate a few household chores or duties around the house to eliminate daily, weekly, or monthly stress.
HelloFresh – Meal Delivery Service – $59
A meal delivery service, like HelloFresh, can help streamline weeknight dinners. Meal subscription and delivery services provide fresh and healthy dinners right to the front door, drastically reducing grocery store trips, saving your Virtual Assistant time and money. HelloFresh offers a gift option, so you can conveniently gift one meal box at a time.
Restaurant Gift Cards – From $25
If paying for a meal delivery service is out of the budget, give your Virtual Assistant the gift of at least one meal out. He or she won't have to worry about cooking or dishes for one night, and will be able to enjoy a favorite meal in one of their favorite places.
Maid Service with Molly Maid – Estimate Recommended; Price Varies
Outsource household tasks for your Virtual Assistant that aren't fun or enjoyable, such as house cleaning. Giving your VA the gift of his or her own time back is definitely something they can enjoy and appreciate, giving them the opportunity to tend to more important things in life – such as self-care or family time. Molly Maid is a service that is offered in all U.S. markets, and they also offer gift certificates (found directly on their website's homepage).
Buying a Roomba for your Virtual Assistant will be something they remember for a long time, as they use their new gift every single day. Keeping the floors clean just got outsourced to a robot. BOOM.
Food/Drinks
Virtual Assistants are practically known for thriving on coffee or tea – those caffeinated beverages really help drive the business! Help feed the beast with some of these fun and luxurious food/drink gifts!
Best Virtual Assistant Ever Mug – From $15
Mr. Coffee Mug Warmer – Under $10
Snacks for the office? Yes, please.
Share this post and let everyone know… what's the one Christmas gift YOU want most this year?
Here's wishing you a very Merry Christmas, from The Virtual Savvy!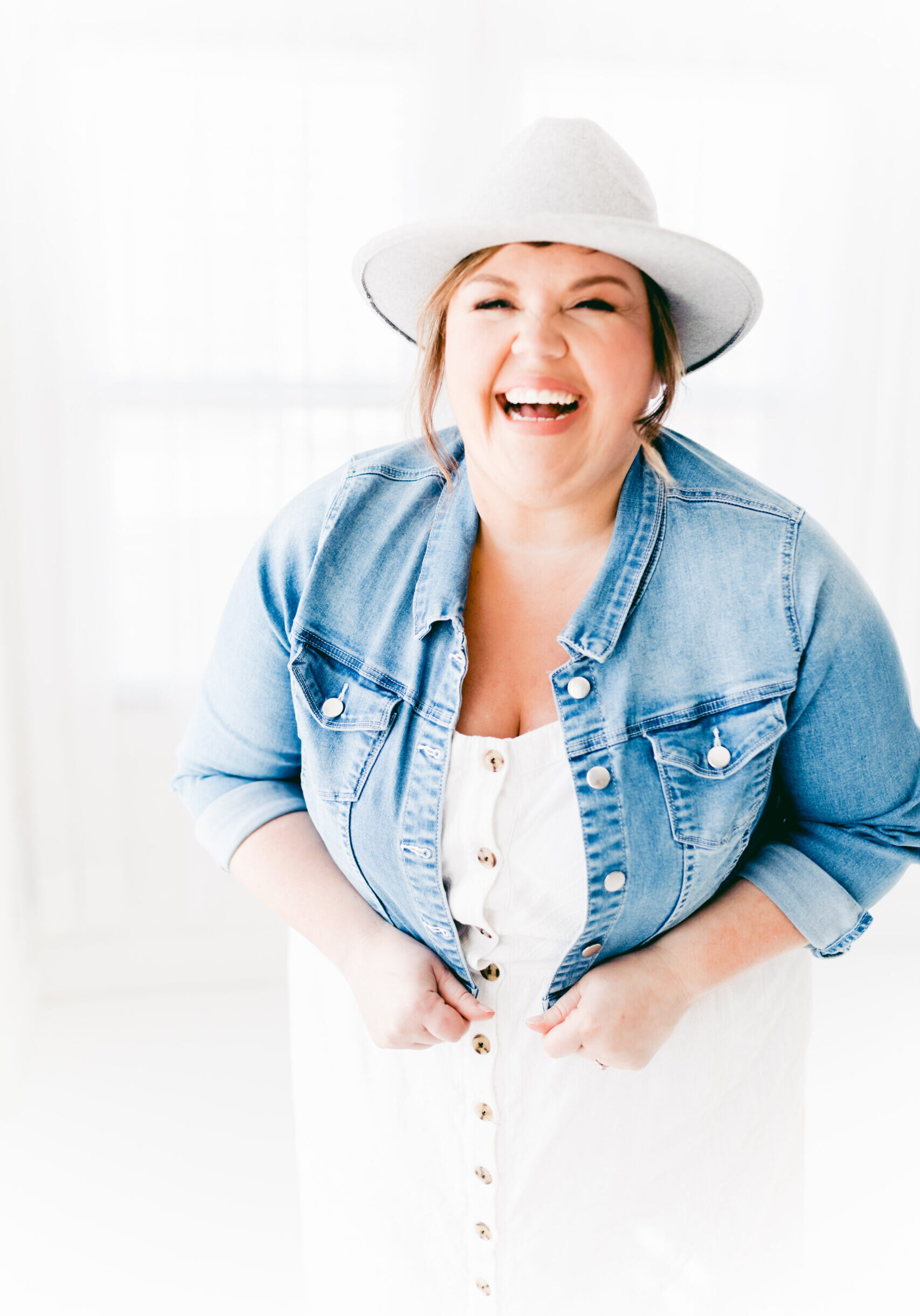 Abbey Ashley is the Founder of The Virtual Savvy. She helps aspiring virtual assistants launch and grow their own at-home business from scratch. She's since gone on to grow a multi-six figure business and retire her husband ALL from her at-home business. It's now her passion to help others start their own VA business so they can taste the freedom and flexibility of entrepreneurship as well.
This free one-hour training combines thousands of hours of research, years of experience in growing a virtual assistant business!
Read posts from our most popular categories.
*This post may contain affiliate links. This means I may earn a small commission (at no cost to you) if you sign up for a program or make a purchase using my link!
Wondering how you can make money working from home as a virtual assistant? The best way to begin is by starting your own VA business. I remember when I first started mine in 2015. I didn't even know what a VA was.  My friend had just told me about it and after doing some research,…
Do you ever feel STUCK in your business?  Like your…
Read More
Sorry, we couldn't find any posts. Please try a different search.