What is an opt-in, and should I have one as a Virtual Assistant or other online creative business owner?
Learn all about opt-ins and how they can effectively work to land you clients and make you more money in this four-part video training, in-depth series blog post!
The Ultimate Video Training Guide on Opt-Ins and Email Lists for Virtual Assistants
Part One: Should I Have an Opt-in?
Part Two: How to Make an Opt-in
Part Three: 10 Killer Ideas for an Opt-in
Part Four: Where Can I Promote my Opt-in?
PART ONE: SHOULD I HAVE AN OPT-IN?
I get asked about email lists and opt-ins ALL the time. One of the main questions I get is: "As a Virtual Assistant or other Online Creative Business Owner, should I have an opt-in on my website?"
This is part one of four video trainings called, "ALL ABOUT OPT-INS." I'll be teaching you how to build your audience and business through opt-ins.
PART ONE OPT-IN VIDEO TRAINING
What is an opt-in?
Have you ever visited a website that is trying to get your email one way or another?
Join their newsletter
Grab a discount or coupon
Download or checklist
Free Training
These are all examples of opt-ins.
There are two kinds of opt-ins – good and bad. The question you need to ask yourself is:
What are people going to actually want to download from you?
We are going to talk about how to create a killer opt-in later in this series, but right now I want to share with you why I think you should have an opt-in. This is simply a way to collect email addresses from your audience!
(Psstt…. Don't disqualify yourself by saying you don't have an audience quite yet. Hang tight and I'll talk about this in a minute!)
There are 3 main reasons why I think you should have an opt-in.
REASON #1: Build Your Email List.
This is the MOST important reason to have an opt-in! An email address is a little slice of trust from someone. When they give you their email address, what they're essentially saying is, "I trust you" and "I want to hear more from you." You can cultivate that email list over time.
It's okay if you don't have something to sell right now; just go ahead and collect emails. Every couple of weeks, send out an update. You can send an email with a weekly update about your business, tips on how you're growing your own business, affiliate links and product reviews, etc.
There's a lot you can do with your email list to continue to cultivate your audience. Send them relevant information about your business and what's going on with you. (I made $8k in one week off my small email list. That story in a sec.)
I recommend ConvertKit for sending emails to an audience!
REASON #2: Sell Your Services.
I'm a Virtual Assistant coach, which means I teach people how to make money online by offering admin services to other business owners. It's one of the quickest ways to make money online.
Cultivate the leads you're getting by creating an opt-in or download that would appeal to your ideal client. Maybe they're not going to hire you right this second, but if you're showing up in their inbox every other week, you'll be top of mind when they do want to hire someone.
Not sure what services to offer?
Here are
50 Services to Offer as a Virtual Assistant
REASON #3: Sell an Online Course.
As you're building and nurturing your audience, you're getting them to know, like, and trust you. They are quite possibly buying your services. Eventually, you can sell an online course!
I've been a Virtual Assistant since 2012, and I LOVED working from home and making money online. A friend told me to start building an email list from the beginning. I listened, even though I really didn't know why. I kept emailing my list. I made a freebie and put an opt-in on my website. People came to my website, downloaded the freebie, and got on my email list. I emailed them every two weeks.
I became known as a leader in my space by building my audience, and I sold more of my services. Once I reached 1,000 subscribers, I thought it was time to make money from my list (which I totally recommend!).
I wasn't really concentrating on my list since it wasn't my main focus back then, so it did take me about three years to get to 1,000 subscribers. Since then, I've added about 16,000 more subscribers in the last 1.5 years, because I have really made that a focus of my business.
You might also like:
What is a Good Click-Through and Open Rate for Email?
When my list grew to a little over 1,000 subscribers (which is what I recommend when you launch a course because you'll see a payoff for your hard work), I thought – "Hey, I could teach other people how to become Virtual Assistants." I had not created the course yet, but I wanted to see if people were interested in the product. In about a week, I made $8,000 from the email list of 1,000 people.
With this example, you can see how building your email list (even if you're offering services online) can really help you down the line if you want to offer a course or coaching.
⚠WARNING
I recommend a list of at least 1,000 subscribers before launching a course to create additional income.
The first 1,000 subscribers can be a little slow. If you really focus on your list growth, I know you can get to 1,000 faster than I did (three years).
Creating online courses and creating online coaching is more of a long game. It's all about building a big audience so you can sell something. Give value to your audience, help people, and THEN sell something to them over time. Course launches do make a lot of money, but there's a lot of lag between launches, too.
If you already HAVE an opt-in and are trying to build a list to make money, but haven't seen a lot of progress yet toward that goal, consider offering VA services. Offering services online for things you already know how to do is a great way to make money while you build your email list.
PART TWO: HOW DO I CREATE AN OPT-IN?
In this free video training, I walk you through how to actually create an opt-in of your own!
The question you have to ask yourself is … Is your offer irresistible? 
PART TWO OPT-IN VIDEO TRAINING
Irresistible opt-ins are how I grew my list from 1,000 to 18,000+ subscribers in 1.5 years.
Irresistible means your opt-in is something people will actually want to download. Irresistible opt-ins have given me a big email list, which has allowed me to sell my services and courses. We replaced my income AND my husband's income with the income earned from my list!
Here is my three-step process for creating opt-ins –
(PSSST – Remember to download My Opt-in Optimizer Toolkit, which is how I'll be showing you my process and walking you through creating your own opt-in!)
STEP #1: DO YOUR RESEARCH
Who are the people you want to build an audience around? The very first thing you need to know before starting your research is an idea of who those people – your audience – would be.
Examples of ideal audiences:
Female Entrepreneurs
Wedding Industry
Accountants
Photographers
Dog Lovers
Before creating your opt-in, you have to know your audience.
Here's my research method –
Find a Facebook group (or several) where your ideal audience hangs out.
Start to READ in the Facebook group.
Learn and research by reading through other people's posts.
Then, find posts with pain points.
You can also start a poll in a Facebook group (or send one to your existing audience/email list) to discover pain points.
You can use these pain points as ideas for opt-ins.
For our example, let's check out the Boss Mom group by Dana Malstaff.
The target audience hanging out in Boss Mom could be Female Entrepreneurs, Mom Entrepreneurs, or just Moms in general.
As an example, here is a "pain point" post found in the Boss Mom group, where someone is asking about hobbies. We are going to turn this pain point post into an idea for an opt-in.
PAIN POINT POST –
Our example opt-in idea based on this pain point can be called, "How to have a business and still have a life."
 STEP #2: START THE OPT-IN PROCESS
Once you've found the pain point of your audience, pull out your freebie creation worksheet (you can find it in your opt-in toolkit!). This freebie creation worksheet will help you convert website visitors to email subscribers. Let's walk through the worksheet steps below together based on the research we've already done.
1) Make a promise to the customer.
How will your opt-in change their life? My own freebie creation worksheet promises to help you "Convert cold traffic to email subscribers." Examples of promises made to the customer may include:
Less stress
More time
Save money
Make money
Find happiness
Remember, for our example, our promise will be: "You can have a business and still have a life."
2) Outline your offer.
The customer's pain point is Point A. Point A is how they currently feel and how they're struggling. Point B is where I want them to be, based on the promise made in Step 1.
You want your opt-in content to actually be GOOD. Deliver on your promise! You want your customer to trust you. Outline the solution to the pain point in 4 or 5 steps.
TIP: Be specific – don't offer a freebie on how to have a happy life or on social media in general. Narrow it down to one manageable chunk. Talk about Pinterest, or how to have an amazing marriage in 7 steps, or how to color-coordinate your closet in 10 minutes or less.
Outline solution steps from Point A to Point B.
For example, here are the steps for our example "Yes! You can have a business and still have a life" freebie:
1) Find what you REALLY love to do. Make a list of business and non-business related activities.
2) Circle those activities that you only want to enjoy and not profit from.
3) Make time in your schedule for these. MAKE time – not find time. (This is where you can introduce your VA business. This is especially important if your target is mom entrepreneurs or moms, in general – suggest delegation and introduce your services. Remember, be natural and subtle about it!)
4) Commit. Commit to only doing those hobbies you enjoy for fun.
3) Choose a compelling title.
Get ideas from the titles of freebies you have downloaded personally yourself, to see what worked for you. Keep the formula of those titles and re-work it to make it your own.
Other people's opt-in title examples:
How to get 1000+ followers on Twitter
10-minute social media audit
5 steps to your first 5k
2017 publicity challenge
11 awesome sales funnel templates you can steal
How I make full-time income in 5 hours a day
TITLE TIP: Numbers are great to use and convert well, but it's not necessary to use them in your title.
A manageable number of steps or amount of time helps to wrap our minds around the content.
We had an AMAZING title example from a video participant in the live training video: "How to create 1 month of social media content in 1 hour!"
4. Choose a Product Type.
Here's a list of product types you can use to see which would be a great fit for your opt-in –
Don't forget about using Loom for free video and screen-sharing training! 
5) Create Your Offer.
Make your opt-in so good that someone SHOULD pay for it! (Remember, we're building that trust factor here.)
Here are some of my favorite tools for creating opt-ins:
PDFEscape (to make PDFS fillable!)
Useloom.com to create videos
Clickfunnels/LeadPages to create opt-in forms. LeadPages has pre-made templates that connect right to your email service provider. An email service provider (MailChimp, MailerLite, etc.) is all you need to create an opt-in form – you don't even need a website! (I personally use LeadPages and ConvertKit.)
If you need help with running the tech behind the opt-in, make sure you check out The SavvyVault, which has courses on Canva, ConvertKit, and LeadPages.
STEP #3: Evaluate Your Opt-In
Is Your Opt-in Irresistible?
It must offer great VALUE
It must be SPECIFIC
It must be RELEVANT to your audience
It must gratify a need QUICKLY (not 30 days; 1 hour or less)
It must be PRESENTED CLEARLY to the prospect
HOT TIP: Research opt-ins from people you follow to see what jumps out to you as an irresistible download.

(Hint: Signing up for a newsletter is not enticing.)
Once you have all of those steps in place, you are ready to start converting your cold traffic to email subscribers!
PART THREE: 10 KILLER OPT-IN IDEAS
Watch the 10 Killer Opt-in Ideas Video:
Here are 10 ideas for your next opt-in freebie:
Idea #1: Create a Checklist.
I decided to use a checklist for my own main opt-in. The VA Checklist and Starter Kit is a part of the Opt-in Optimizer Toolkit. This opt-in has gotten me thousands and thousands of email subscribers over the past few months.
A checklist is a great way to outline the steps of your method without really giving away all of the "HOW." It's the WHAT you need to do, but not necessarily the HOW. The HOW is your paid service – either coaching, courses, or your VA services.
Idea #2: Create a Resource Guide.
What kind of tools are you using in your business? Create a helpful guide that walks someone else through what tools you use in your business and why. You can even add affiliate links to your resource guide. If someone ends up purchasing or subscribing to something based off of your recommendation, you may be able to make some money from your opt-in!

Idea #3: Create a Quiz.
Quizzes are used as opt-ins more and more. They're fun, interactive, AND a good way to qualify your leads to see if they are a fit for your business services or products.
Here is a great example from InfusionSoft –
Idea #4: Give Away ONE Part of your process.
In your opt-in, you want to give away the WHAT but not the HOW. You want to give away the steps but not necessarily how to do ALL of those steps. It might be beneficial to give away how to do ONE of those steps.
For example, maybe you help people come up with a course creation strategy. You coach them through choosing a topic, creating the content, and promoting the course. Maybe you're a part of that entire process and course creation strategy is a service you offer.
Step one – the one part of your process you give away – could be showing your audience how to choose their topic. Maybe your opt-in can dive in really, really deep on how to choose the topic for a course so that your leads can get a taste and feel of what it's like to work with you.
Idea #5: Create a How-To Video.
Videos are interactive and fun. People love them. Videos can be a great way to introduce yourself to your audience. You're connecting more through a video interface than other mediums. Videos are a really great way to introduce something you can do or teach as an opt-in. Useloom.com is great for making a how-to video. Think of these great examples: How to create your own logo; how to install a plugin; share a tech tip; teach something tech-oriented with a how-to video.
Idea #6: Create an incredible coupon.
This works best for online stores or physical products. Most likely, you've seen this on a website before. You'll see a space to put your email, and you'll get emailed a coupon for 10-20% off in exchange for your email address. This opt-in works really well for stores. You or one of your clients can grow their email list by using the coupon method.
Idea #7: Give Top Hacks.
Top hacks are really good if you're diving into a social media platform or online tool. Are you a Trello expert? You can provide some Trello hacks, and that can be one of your opt-ins.
Maybe you have really excelled in Instagram, and that's something people want to grow in. If Instagram is something you know really well, give some hacks. When I first started my VA business, I gave away an ebook called Skyrocket your Business Using LinkedIn – a hack ebook for how to get clients on LinkedIn – and it was REALLY successful!
Idea #8: Solve ____ in 5 Steps OR in 30 minutes (or less!)
This opt-in should solve your client's pain point. What is your audience really struggling with? How can you show them a part of the problem can be solved in a certain number of steps or in a certain period of time? Definitely, the whole problem cannot be solved with a free download, but at least a part of their problem can be solved quickly and simply.
Idea #9: Talk About Mistakes.
This type of opt-in is perfect for industry-specific businesses. Showcase the biggest mistakes people make in the ___ industry.
Example: "The 5 biggest mistakes photographers are making. Are you making these mistakes, too?"
Idea #10: Create a Training.
Webinars, or online, pre-recorded trainings, are a great way to convert clients quickly. If someone opts in for your free training, you can go ahead and sell them a package on a webinar, or book them for a discovery call at the end of your webinar or training.
Trainings are a really great way to see your knowledge displayed. With a webinar, you can dive in deeper on how much you know and how you are the expert in your topic. At the very end, take a good 5-10 minutes to show the user what their life could be like if they purchased your product or service. Webinars or free online training are more time-intensive, but the ROI is awesome!
Want to see our latest freebie / opt-in? Don't forget to download the Opt-in Optimizer Toolkit!
It includes:
75 Blog Post Ideas
Freebie Creation Worksheet
VA Checklist and Starter Kit
So, you've created a freebie and an opt-in on your website. Now…
PART FOUR: WHERE DO I PROMOTE MY OPT-IN?
Watch the last part of the Opt-in series:
I'm going to show you 10 places you can promote your opt-in.
1. Facebook Groups
I absolutely love promoting opt-ins inside of Facebook groups. Join 10-20 Facebook groups that have to do with your business niche. Examples might include: Mom groups, Photography groups, Entrepreneur groups, groups with the words Business/Boss/Entrepreneur, etc. Join all the groups.
After you join the groups, look up the rules of the group. Don't get kicked out of the group for not following the rules! Some groups allow promotion on certain days or in certain threads. Some may not have any parameters at all – make sure you ask permission from the group owner. Also look for ways to collaborate with the group owner. You might mention, "I made this free resource and I thought it might be a valuable resource for your people." You could come up with an awesome partnership this way!
2. LinkedIn Groups
LinkedIn is a powerful social platform and another great place to promote your freebie. Put it on your own profile, but join LinkedIn groups, as well. Read the rules of the groups and promote away (within parameters, of course).
Every time I get a connection through LinkedIn, I will go ahead and send my connection a personal message introducing myself. I usually include an offer to the freebie in my message if the connection is in my niche. It's a one-by-one way to get people to opt-in to your freebie, but the message might also start a great conversation with a potential client, as well.
3. On your Own Website
This is obvious. My recommendation here is to promote your opt-in above the fold. This means that whenever you're on your website on your desktop, your opt-in should be at the top of the screen before the user has to scroll down.
4. As a Guest in Groups or Pages
Once you get into the online world, you will make friends in meetups – local or online. When you're meeting people who have an audience, community, or active Facebook page, it may be worth it to reach out to those people to see if you can provide a free training or to give their audience free value. At this point, you're not trying to sell your connections anything, but if you can get someone to interview you on their page or in their group, they will often let you promote your opt-in or freebie. Look for groups that have over 5,000 people in them for the most reach.
5. On Guest Blogs or Podcasts
Whenever you are on a podcast or guest-writing on someone else's blog, they will usually let you link to your own opt-in or freebie. This way, you can use their audience to drive traffic to your own blog or other content.
6. At Live Events (Especially Local)
Ask if you can facilitate or speak at a live event related to your niche or industry. I know a lot of Virtual Assistants just starting out who have been able to speak at their Chamber of Commerce or local meet-up groups. During the presentation, they share and promote their freebies, which is great value for their audience.
7. On Your Business Card
Having your website on your business card is great. Consider talking about your freebie on your business card, as well. You can let people know about your freebie on your business card so they know they will immediately get something of value by visiting your site. If they know they can get something for free from the business card, they will pay more attention to it.
8. On Your Email Signature
This is an easy one to do and you can start it today (right now!). Inside of your email signature (no matter what platform you use), just put a line "Would you like my [VA Checklist and Starter Kit]? Click here to grab it."
9. Through a Facebook Ad
This method requires an investment and is a little bit more technical, but if you know your email subscribers might eventually turn into clients, the investment is worth it. Set aside a budget to run a Facebook ad or a few different ads. If Facebook Ads seem intimidating, check out our Facebook Ads Training course in The SavvyVault Training Lab.
10. On Pinterest
Pinterest is one of the best ways to start promoting your opt-in freebie because it doesn't cost anything. If you can join some group boards and post your opt-in (create a pretty image in Canva!), it will cause more people to see it and have more visibility on that pin, and it literally costs nothing.
One of the top ways I was able to grow my email list to 18k in a little over a year is because I learned how to use Pinterest. I promote my opt-ins (and blog posts that have opt-ins on them) via Pinterest and group boards.
THAT'S IT!
Well, what do you think!?
Are you ready to create your own irresistible opt-ins?
What are your goals for your own email list?
Let me know in the comments below!!!
And… don't forget to download the Opt-in Optimizer Toolkit!
Click here to download.

*This post contains affiliate links to programs I love and recommend. I will only EVER recommend products that I believe are simply amazing!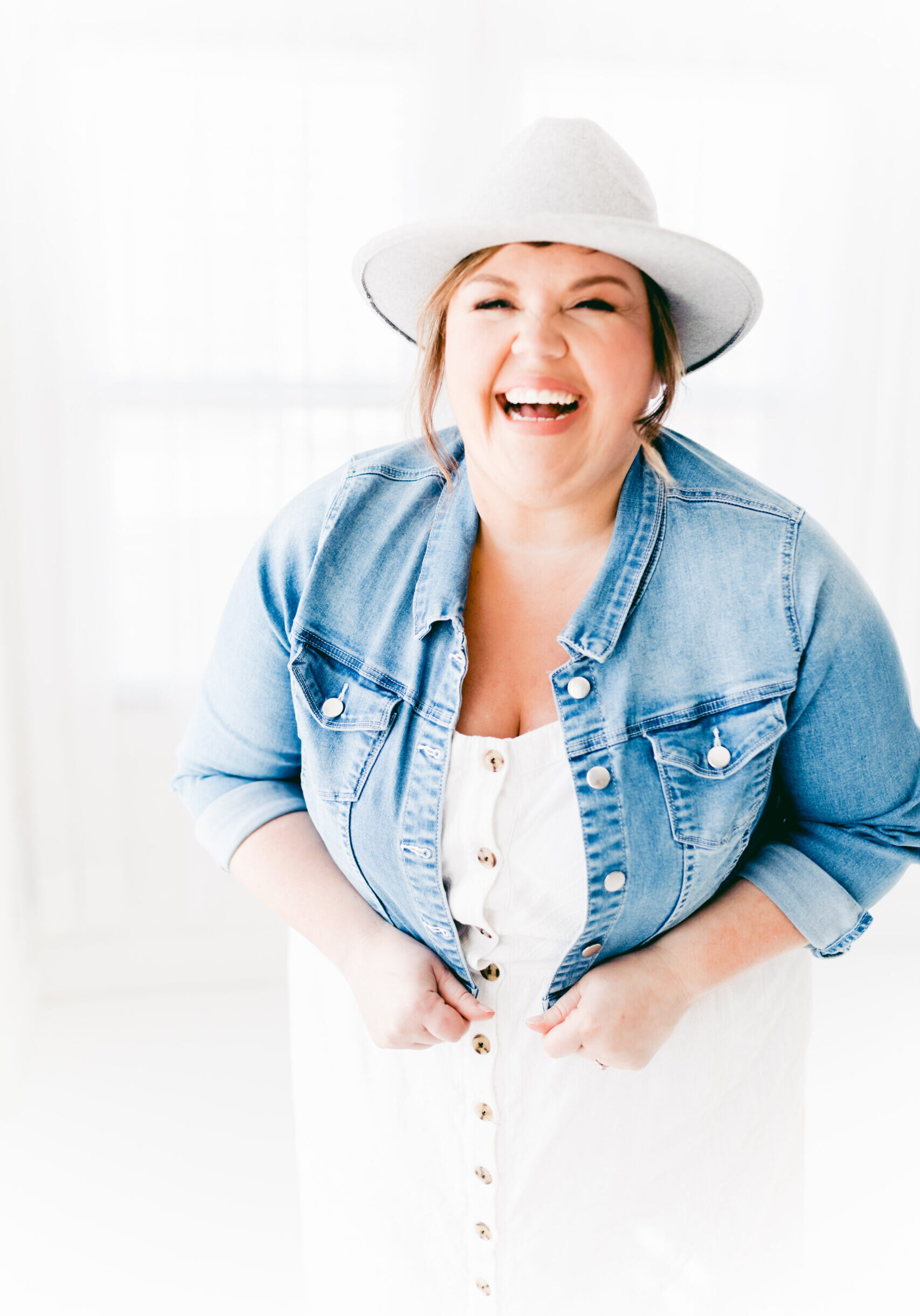 Abbey Ashley is the Founder of The Virtual Savvy. She helps aspiring virtual assistants launch and grow their own at-home business from scratch. She's since gone on to grow a multi-six figure business and retire her husband ALL from her at-home business. It's now her passion to help others start their own VA business so they can taste the freedom and flexibility of entrepreneurship as well.
This free one-hour training combines thousands of hours of research, years of experience in growing a virtual assistant business!
Read posts from our most popular categories.
*This post may contain affiliate links. This means I may earn a small commission (at no cost to you) if you sign up for a program or make a purchase using my link!
Do you ever feel STUCK in your business?  Like your time is stretched thin and clients keep coming in that just don't value your worth? Maybe you want to scale your business but you just don't know what to do next? If you're answering " YES" over there – I have just the thing for…
Wondering how you can make money working from home as a virtual assistant? The best way to begin is by starting your own VA business. I remember when I first started mine in 2015. I didn't even know what a VA was.  My friend had just told me about it and after doing some research,…
Curious what a day in the life of a…
Read More
Sorry, we couldn't find any posts. Please try a different search.