VA Spotlight: Melanie Fountain
Meet Melanie.
Melanie Fountain is a single mom who had been working in a corporate environment for 15 years, but dreamed that there could be more.
She was sick of missing out on the most valuable times with her daughter.
She wanted flexibility, financial freedom, and to find enjoyment and happiness in her work.
Enough was enough.
She dreamed of a life she loved, and let me tell you, this girl MADE IT HAPPEN. Keep reading to find out how you can, too!
(Okay, but how cute are they?! 😍)
Melanie is a Virtual Assistant turned Blog & Pinterest Strategist. She lives in sunny California and has been in the VA world since January of 2019.
We talked with Melanie and asked her all the deets about how she started her Virtual Assistant biz!
Here is what she had to say:
What did it feel like to land your first client? Tell us the story of how it happened.
I actually landed my first client before I started my business – AND I WAS ELATED! "Someone is going to PAY ME to make a PowerPoint for them?", I thought to myself. But they did!
I found The Virtual Savvy and before ever joining the course I started putting myself out there as someone that can help people with general admin tasks, and then someone reached out to me!
That's when I knew I NEEDED to do this, and that it was possible.
Funny enough, that client experience was NOT ideal, but it taught not to lower my standards and quickly found some amazing clients at local networking groups after launching my business.
(Want to learn more about landing your own clients? Click here!)
---
If you are just getting started, then check out my Virtual Assistant Checklist and Starter Kit.  This is the same step-by-step process that I used when starting my own virtual assistant business.
---
WOW! That's amazing! But tell us… What fears did you have before launching?
Imposter Syndrome is REAL people. Frequently, these kinds of thoughts came in my head:
"There are thousands of people doing this, what makes you so special?"
"Sure you have skills, but you know nothing about running a business."
"You are too disorganized and bad with money to successfully run a business."
"Even if I were to start, there is no way I could make this a full-time income."
"My family is just going to say, 'here she goes again with ANOTHER idea that's never going to happen.'" (by the way, they were the most supportive, and the main reason for my success!)
"What if I get to a point where I quit my job, and then I fall flat on my face? I shouldn't even start."
I was absolutely wrong about every one of these fears, but starting a business as someone who has only ever made less than $20 per hour is terrifying.
How has your business grown since you launched, and what is a big win you've had in your business recently?
In May 2019, just five months after launching my business, I quit my 9 to 5 and never looked back! 😱🎉
After quitting my job, I quickly niched into Blog and Pinterest strategy for content creators.
Now, I am often booked out for services, I have launched a Pinterest course that brings me passive income, my Facebook group has grown to over 200 people (and counting!), I've been featured on over 10 podcasts, my website has already drastically improved my credibility, visibility, and income, I am able to fully support myself and my daughter…and most importantly, I haven't ever had to miss a holiday, field trip, gymnastics class, or morning cuddle session because of my job.
We all know I love course creation 😉 So proud of you! So, what is your top tip for finding clients?
Build relationships – PERIOD. Create relationships and give VALUE without the intent of selling. Show up in your favorite Facebook groups, build relationships with your ideal clients, or their followers. Grow your own tribe and build relationships with those people. Also, make amazing business friends at the same level of business you are. Those people will have your back when applying for jobopps and can recommend you when opportunities arise.
(Join our Virtual Assistant Savvies Facebook Community, and start building relationships of your own!)
What do you love MOST about the laptop life?
The flexibility to work a business I love and serving other amazing entrepreneurs while being fully present in my life.
I don't have to worry about choosing anymore – I can successfully be a working mother and a loving, present, attentive mother without picking one or the other. (CAN WE GET AN AMEN?! 🙌🏻)
What does your daily schedule look like? How is that different than your life before?
Before becoming a Virtual Assistant
Alarm went off at 5:45am.
Snoozed a million times until about 30 minutes before we had to leave, dreading the day ahead.
Ran around like a madwoman trying to get myself and a snail-like paced tiny human out the door so we weren't late for the third time that week.
Drove 30 minutes to get the little one to school by 7:45 am, and realize that it is already 8:15 am and being late for a third time that week was inevitable.
I would stop for a coffee to make the day just a little more bearable (what's another 5 minutes, right?).
Show up at work, work really hard for someone else and counting down every minute until I could clock out.
Get off work to pick my daughter up from an extended day around 5:30 pm to run around for extracurriculars, drive home, eat dinner, take showers, go to bed feeling unfulfilled, except with some serious mom guilt.
Rather. Rinse. Repeat.
After becoming a Virtual Assistant
I wake up after my first alarm at 6:30am, ready to tackle the day after a "5 more minutes, mama?" cuddle session with my little girl.
We eat breakfast together at the table until she has to get ready for school.
While she gets herself ready, I check emails and engage in Facebook groups for a few minutes before we head out by 8:30am.
By the time I drop her off at school (in my pajamas – yay), I head back home to work by around 9:30. Check in with clients, check emails, and review my to-do list for the day.
I generally leave to pick my daughter back up around 2:30pm, so I have five hours to tackle all of the things, but I love every second.
Challenging myself to get as many things done in small increments of time, I start with my marketing and goals for the day, before I take on any client graphic creation, Tailwind scheduling, or account optimization.
If I have any calls or lives, I get those done right away, so if I have any follow up tasks after the tasks I give myself cushion before I run off to pick my daughter up from the pickup line at 3:00 pm instead of at almost 6:00pm every day from extended care.
After school looks much different now.
We go to extracurriculars, and still have several hours to laugh, read books, and enjoy each other's company before I tuck her in for sleep.
If I have remaining work, I'll "clock in" for an hour or so before I settle in for sleep, or let's be honest, watch reruns of "The Office" for the 12th time.
I am still busy, but instead of working a minimum of 40 hours per week doing work that I had to do with little to no time for myself or my daughter, I now work 20-30 hours per week doing what I love and choose to do that will benefit my business and family.
I am less stressed, more present, and spend more quality time with my daughter. Before
virtual assistance, there was little to no hope for growth and opportunity, and now? The hope is endless.
Melanie, you've totally done this thing. You are proof that it is possible and proof that there is, in fact, hope. What advice would you give to other aspiring / newbie Virtual Assistants?
Firstly, In the words of Nike, JUST DO IT!
You don't have to have it all figured out, and it doesn't all have to be perfect. If you don't know what you want to specialize in, pick anything. You can ALWAYS pivot later down the road.
Secondly, find accountability and/or a biz bestie.
People I have met during this entrepreneurial journey have helped me so much when I am facing mindset issues, or even just need someone to run ideas across. Many times we have supportive people in our lives, but they just "don't get it".
Find people around the same phase of business as you, and lift each other up. Start an accountability group, find people that will support you always, and judge you never…no matter what.
Love this, all of it! Thank you so much for taking the time to answer our questions. Is there anything else you would like to add for our readers?
Never in a million years a year and a half ago would I think I would be where I am today. If you think, "that can't be me", think again. If I can do it, so can you.
Thank you to The Virtual Savvy for being one of my amazing accountability resources during the tough times. None of this wouldn't have happened if Abbey and the team didn't make their big leap!
---
Ready to get started? Download my free VA Checklist and Starter Kit!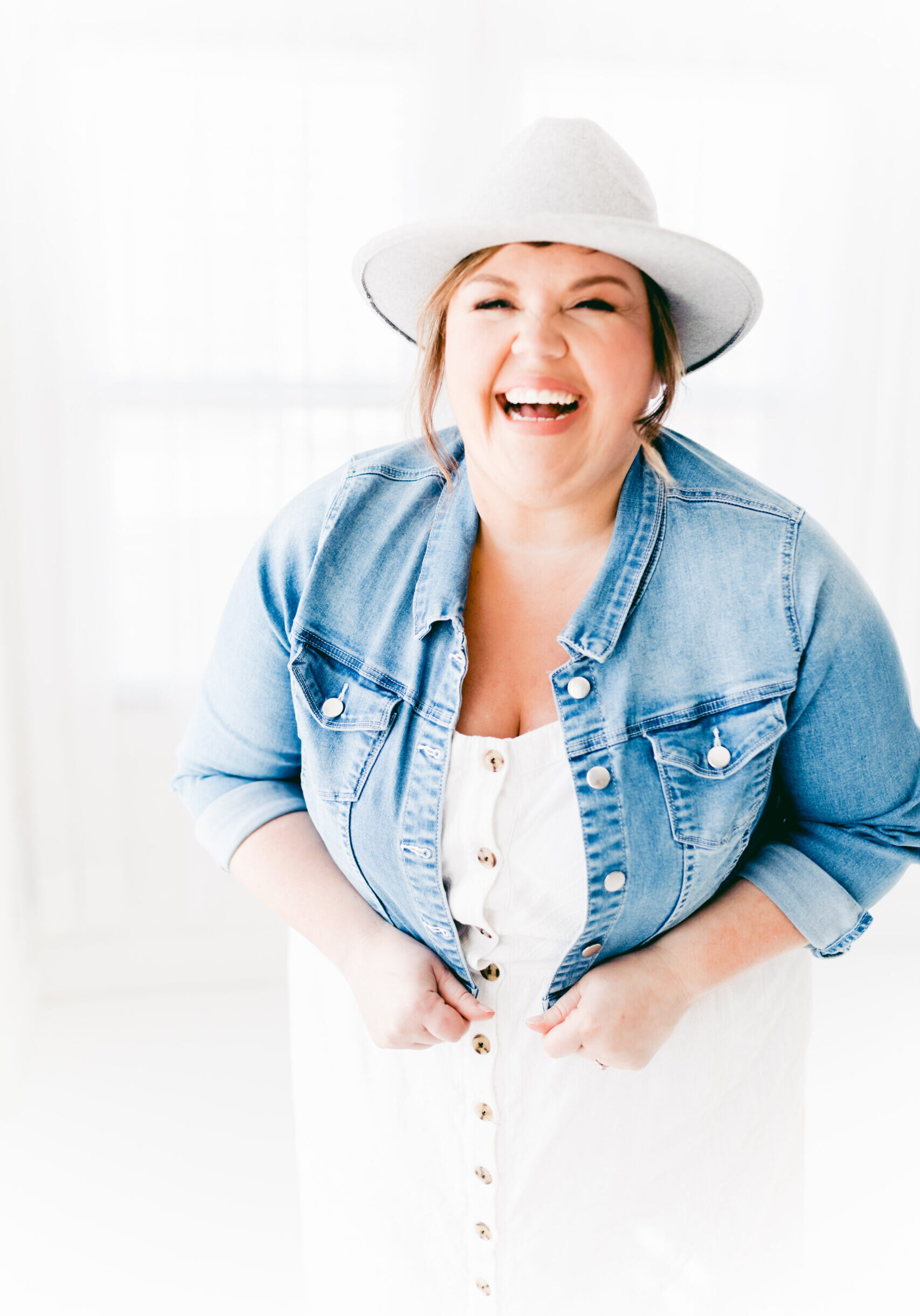 Abbey Ashley is the Founder of The Virtual Savvy. She helps aspiring virtual assistants launch and grow their own at-home business from scratch. She's since gone on to grow a multi-six figure business and retire her husband ALL from her at-home business. It's now her passion to help others start their own VA business so they can taste the freedom and flexibility of entrepreneurship as well.
This free one-hour training combines thousands of hours of research, years of experience in growing a virtual assistant business!
Read posts from our most popular categories.
*This post may contain affiliate links. This means I may earn a small commission (at no cost to you) if you sign up for a program or make a purchase using my link!
Do you ever feel STUCK in your business?  Like your time is stretched thin and clients keep coming in that just don't value your worth? Maybe you want to scale your business but you just don't know what to do next? If you're answering " YES" over there – I have just the thing for…
Wondering how you can make money working from home as a virtual assistant? The best way to begin is by starting your own VA business. I remember when I first started mine in 2015. I didn't even know what a VA was.  My friend had just told me about it and after doing some research,…
Curious what a day in the life of a…
Read More
Sorry, we couldn't find any posts. Please try a different search.