5 Hacks for Your Virtual Assistant Business [Guest Post by Freshbooks]
You decided to break away from the corporate world to start a VA business.
Perhaps it began as a side-hustle.
Maybe you launched your business because you wanted to be your own boss.
Regardless of why you started, the important thing is that you started. That should make you proud! It takes courage, hard work, and dedication to achieve your dreams.
But, as you know, there's more to running your business. You have to:
Manage your finances, and
Deal with

administrative tasks

such as filing your tax returns.
It's perfectly normal if your expertise doesn't cover all these areas.
The thing is, they're part and parcel of running a business, so if you master them, you will reap the benefits.
Here are five business hacks to master for continued growth.

Invoicing for Better Cash Flow
Starting a VA business was an exciting step. You probably gave a lot of thought to the services you'd offer and how you'd find clients. You may even have invested in a website or designed some flashy business cards that made you feel like a professional.
And that's all part of the fun, right?
As for invoicing?
That's not something very many people think about. The thing is, this humble, inconspicuous document is the final key to getting paid. An invoice is a powerhouse in running your VA business. And, learning how to manage your invoicing helps you remain in control of the lifeblood of your business: cash flow.
Invoicing is that important.
Now, your automatic inclination may be to use Word or Excel to create your invoices. But, this is time-consuming and can lead to mistakes.
If you've ever saved over an invoice by mistake, had to redo it because of a minor error, or aimlessly searched for an invoice that's buried in a myriad of folders, it's probably time you used more modern options.
Modern invoicing solutions offer several benefits, such as the ability to:
Create professional invoices from custom templates
Duplicate similar invoices so you don't have to recreate invoices from scratch
Store invoices in the cloud so you have an organized record
Set automatic late-payment reminders without lifting a finger
Track invoices so you know when clients have opened them
Create and send recurring invoices for subscription-based clients
Integrate with different payment methods, such as credit cards
Expense Tracking to Conquer Tax Season
As a VA, these are some of the expenses you likely have:
Education expenses (online courses like the

VA Bootcamp

)
Hosting fees for your website
Equipment such as your laptop
Costs for outsourcing work
Most of these expenses are tax-deductible because they're costs of growing your business. To capture these expenses, you probably use Excel. After all, it's familiar; it's what you know.
But as your business grows, tracking these expenses will become increasingly difficult. Come tax time, you may feel ill-prepared. What's worse? Incomplete records mean you don't get back as much money as you should when filing your return.
Thankfully, you can protect yourself from this scenario with the right expense tracking solution. The correct solution offers many benefits. You can:
Easily track expenses by connecting your bank account or credit card
Capture expenses on the go by snapping a photo of your receipt with your phone
Store expenses in the cloud for one central secure tax record
Create tax-friendly business categories so you're not losing money come tax time
Mark expenses as billable and invoice for them
Big-Picture Thinking to Fulfill Your Dreams
Managing your day-to-day, keeping the cash flowing, and tracking expenses are one thing. But what about the future?
I'm guessing you want more, right?
Perhaps you want to be able to afford a dream vacation or a downpayment on a house.
Whatever your dreams and goals may be, your small business should support them. The problem is that if you only focus on the day-to-day, your goals and dreams can quickly run away from you. Days can turn into weeks, weeks into months, and months into years.
Before you know it, you're no closer to achieving those goals than you were when you started. That's why you should always maintain that bigger picture view while working in your business.
Keep a firm handle on the profits and your cash flow. Knowing how much money is flowing into and out of your business will help you determine if you have enough cash to cover your costs.
Coming to grips with this and everything else vying for your attention can – at times – feel daunting. But it doesn't have to be. You just need to find a solution that gets you and understands what it's like to run a VA business.
For example, a solution like FreshBooks lets you see exactly how your business is performing thanks to expense, income, and profit and loss reports.
These reports are created without you even having to lift a finger. Other available reports include: sales tax summary report, accounts aging reports, and payments collected reported.
Don't forget to watch our webinar with Freshbooks! Grab a behind-the-scene look at Freshbooks here:
Marketing to Get More Clients
Can you recall the day you landed your first client?
If not, think back. You were elated, weren't you?
That event gave you the belief you could run your own business and confirmed that you were on the right track.
You may even remember how you got that first client. Maybe it was a website lead, or you took the initiative and applied for a job on Craigslist.
Regardless of what you did, you got your first client because of marketing. Marketing is crucial to the success of any business. It helps you build your client base so that you can pay the bills, become profitable, and realize your dreams.
As your business grows, you should continue to market yourself until you're fully booked. Why? You can weed out low-paying clients and protect yourself against unforeseen circumstances of losing a client.
As you market yourself more, you'll become better at it. Eventually, clients will come to you without you even lifting a finger. Getting to that point is more than possible as long as you continue to work at it. Here are some ideas to market yourself:
Hang out where your clients hang out. For example, you could join Facebook groups they're part of. Build relationships with them by commenting on their posts and answering their questions.
Build a referral network by connecting with other virtual assistants and let friends and family know about the services you offer.
Ask existing clients for referrals. I've used this technique to great effect to get several clients. Most clients will be happy to refer you.
Adjust your positioning. When you started, you likely positioned yourself in a certain way. Maybe you started by offering several

virtual assistant services

and created packages around them (e.g. social media and design related services). But over time, you gravitated toward one service and focused only on that. Regardless, ensure you adjust your messaging on your site so you attract the clients you want. 
Want more tips for finding clients? Join our free training, "Become a Booked Out Virtual Assistant".
Time Management for Accurate Billing
As a VA, you're a master organizer. You know what you need to do from day-to-day.
Something you may not be used to is tracking your time for each task.
But, time tracking is crucial especially as you charge an hourly rate for your services.
By tracking your time, you'll know exactly how much time you spent on a task and bill for that time without leaving any money on the table.
Online time tracking software can help with time tracking. With FreshBooks, for example, you can enter your time manually or use a timer. Once tracked, you can easily convert the time into an invoice.
Bonus: Finding Your Tribe for Accountability and Support
When it comes to building a successful VA business, many overlook a crucial element: an accountability and support system. Unlike traditional employment, when you run your own VA business there's no one breathing over your neck to get the work done.
There will be days when you don't feel like working. And that's okay! It's perfectly normal to lose motivation every once in a while.
There will also be days when you may feel lonely or need help. We know starting a VA business can feel daunting, and you'll have many questions:
What services should I offer?
How much should I charge?
How do I create a website?
What do I do when I land my first client?
By finding your own network that offers support and accountability, you can overcome these challenges.
And, guess what? With Abbey Ashley, you've already taken a significant step to being part of a thriving and supportive community of VA's sharing the same experiences you're going through.
This guest post was written by Nick Darlington of FreshBooks for Abbey Ashley. FreshBooks makes invoicing and accounting painless for millions of small business owners.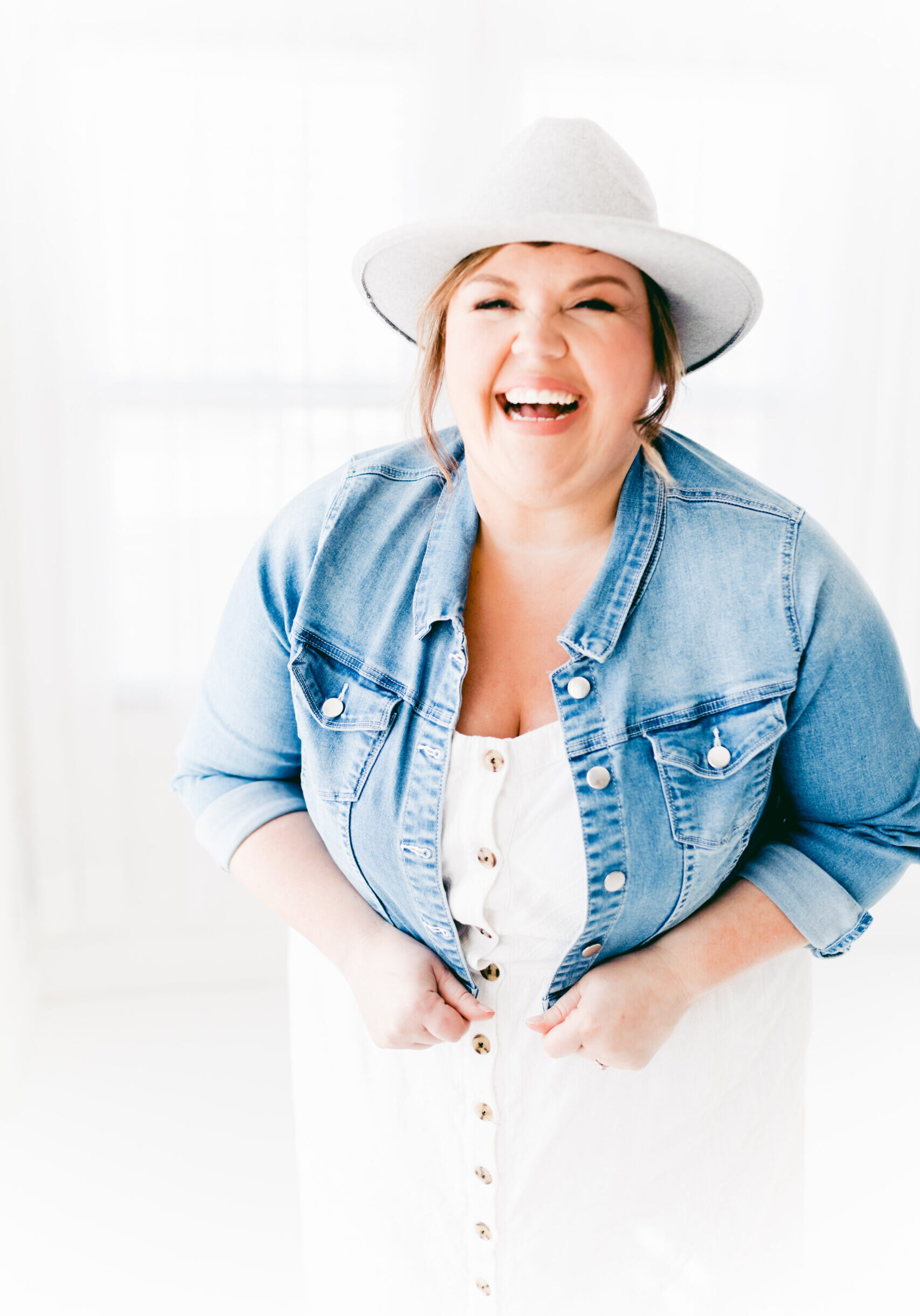 Abbey Ashley is the Founder of The Virtual Savvy. She helps aspiring virtual assistants launch and grow their own at-home business from scratch. She's since gone on to grow a multi-six figure business and retire her husband ALL from her at-home business. It's now her passion to help others start their own VA business so they can taste the freedom and flexibility of entrepreneurship as well.
This free one-hour training combines thousands of hours of research, years of experience in growing a virtual assistant business!
Read posts from our most popular categories.
*This post may contain affiliate links. This means I may earn a small commission (at no cost to you) if you sign up for a program or make a purchase using my link!
Do you ever feel STUCK in your business?  Like your time is stretched thin and clients keep coming in that just don't value your worth? Maybe you want to scale your business but you just don't know what to do next? If you're answering " YES" over there – I have just the thing for…
Wondering how you can make money working from home as a virtual assistant? The best way to begin is by starting your own VA business. I remember when I first started mine in 2015. I didn't even know what a VA was.  My friend had just told me about it and after doing some research,…
Curious what a day in the life of a…
Read More
Sorry, we couldn't find any posts. Please try a different search.