ConvertKit vs. Mailchimp vs. MailerLite vs. Flodesk (2021 Ultimate Email Showdown)
Are you ready to start building an email list? If so, you're probably wondering which email service provider is best for you.
As of 2021, there are many email platforms to choose from, but I've boiled it down to four that I really think are among the best for virtual assistant businesses.
The email service platforms I'm going over are ConvertKit, Mailchimp, MailerLite, and Flodesk.
After growing my own list from 300 to nearly 100,000 subscribers, I've learned quite a bit about each of these platforms. I'm going to break down each of them so you can figure out which will work best for you or your client's business!
Check out my video below where I give you my breakdown of Convertkit vs. Mailchimp vs. MailerLite. 

If you want to hear more tool reviews and tips
for freelancers and virtual assistants,
be sure to subscribe to my YouTube channel!
Why You Should Build an Email List for Your VA Business Early On
Growing an email list early on is one of the best tips I can give to any online business owner.
There are many great ways to market your business online. For example, social media platforms and search engines–but here's the thing…
You don't own Facebook or Google! 
If the social media platforms you're using decided to close-shop or suspend your profile unfairly, you would lose connection to your audience after working SO hard to build it up. 
Using those platforms to channel users to your email list, however, ensures you stay connected to your audience. 
Plus, you can reach them DIRECTLY at your will without worrying about pesky algorithms. 
This is important because your business NEEDS an audience to sell to!
When I was just starting out in my business, I didn't have much of an audience to sell anything to. 
That's why I started by offering services (exchanging my time for money) instead of products. (And by the way–I STILL think offering services is the #1 way to start an online business.)
Even as a service provider though, building an email list was important to me because it led to the growth of my business. 
Once I had 1,000 email subscribers, I was able to launch my first online course.
With an audience to sell to, I was able to make $8,000 in a week launching that online course (which is now called the SavvySystem).
I have since grown that course to serve nearly 3,000 students.
Now, my email list is quickly inching to 100,000. Because of that list growth, my business has grown like CRAZY and I can support myself with an additional 20 full-time employees. 
When people ask me "how I did it,"  I always attribute my growth back to my email list. 
Building an audience of people who know, like, and trust you is the best thing you can do for your business.
If you have a product (like I did) but you don't have people to purchase it, then you're not going to make any money.
ConvertKit vs. MailChimp vs. MailerLite vs. FloDesk: Which Email Service Provider is Right for Me?
Now, let's get into the nitty-gritty and talk about which email service provider is best for you. I'm comparing ConvertKit, MailChimp, MailerLite, and Flodesk–which are all great for businesses just getting started.
ConvertKit
👉 Click here to read 10 reasons why I love ConvertKit. 👈
I'm a huge fan of ConvertKit–it's actually the email service provider we use here at The Virtual Savvy. 
There are several reasons why we chose ConvertKit…
Segments and Tags
I love the capability to categorize my list with different segments and tags.
This allows me to send emails to specific groups within my list. 
For example, if a subscriber is in a particular sequence, I can make sure that my weekly emails don't go to them until they're done with the sequence.
Sequences
Speaking of sequences–I love how easy it is to create email sequences in ConvertKit.
I have an entire email series that is sent to each new subscriber, and it attributes to a large portion of my company's revenue. 
This email sequence nurtures each new subscriber and then sells my online course for me in the background. (Amazing or what??)
Yes, it took a lot of time and energy building my email list to this point–but now that it's done, the sequences do the selling for me so that my company makes money on autopilot. 
(Don't you just love automation?)
Want to learn how you can add 4-5 hours to your workweek with automation? Check out my YouTube video: Automation & Systems To Make Your Life Easier (Work Smarter, Not Harder) 👇


Deliverability
A great feature that ConvertKit touts is a simple email structure (which results in better deliverability).
I've used ConvertKit from the time I had only 300 subscribers up to now with nearly 100,000! 
I know that my emails DO arrive in people's inbox, they consistently arrive on time, and they get really good open rates.
GDPR-Compliant
The General Data Protection Regulation (GDPR) legally sets guidelines for how personal information can be collected and used from people who live in the European Union (EU).
When you have an email list, it's really important that you're complying with those regulations to avoid any legal issues. ConvertKit makes that super easy and even has an entire blog post on their website about how to do it.
Pro-Content Creators
ConvertKit is best for content creators and bloggers.
If you have a lot of visual products you want to show off in your emails, ConvertKit's features are great for that too.
For someone like me who sends out emails with minimal design, it's been very effective. 
If you ask me which email service provider is among the best–ConvertKit comes highly recommended by me.
MailChimp
I started with MailChimp before I switched to ConvertKit, and I really think that MailChimp is still an awesome option for people who are just starting to build an email list.
Visual Builder
MailChimp is super visual, so if you love those beautifully designed emails, it's just what you need.
It works really well for people with physical products, too. You can have a picture of your product with a button to purchase right underneath. It makes selling VERY easy. 
Drag and Drop
One of the things that I loved about MailChimp was its easy drag-and-drop features. You can literally drag an image and drop it exactly where you want in the email. 
If you want a button here or a block of text there, you can just drag and drop the elements into your email.
MailChimp also offers a great selection of customizable, done-for-you templates so you don't have to constantly start from scratch.
MailerLite
When I started out, MailChimp and ConvertKit were two of my favorite email service providers. Since then there have been so many other options gaining traction. I can't go into ALL of them,  but another option I do want to point out is MailerLite.
Benefits of MailerLite
I'm seeing more and more people choose MailerLite over MailChimp…and I can understand why!
MailerLite has better automation and deliverability, and like ConvertKit offer a free plan for up to 1,000 subscribers. If you choose to upgrade from the free plan, MailerLite will end up costing less than MailChimp or ConvertKit.
Some users also say that segmentation is much easier inside of MailerLite than it is in ConvertKit. 
PLUS, MailerLite has LIVE chat support (I love when businesses offer that).
Flodesk
If you're looking for a Mailchimp alternative at an all-inclusive price, you will find that in Flodesk. 
Flodesk is a newer email platform that has come on the scene with raving reviews from other digital entrepreneurs and marketers. 
There are a few reasons why virtual assistants should love Flodesk too!
It's Easy To Design Beautiful Emails
Flodesk is a great email platform if your emails are design-heavy. Even if they aren't though–it's just so easy to create beautiful emails that you're going to want to!
All-inclusive Pricing
As of right now, Flodesk costs a flat rate of $38 per month, regardless of how many email contacts you have. 
While they don't have a free plan, they do allow 30-day trials.
I really love the idea of having the same payment each month and not having to worry about it increasing as your email list grows (it can get really expensive).
On the flip side, if you're just starting your list from scratch and are on a budget, it might be better to start with another platform that offers a free plan. 
Additional Features
Flodesk makes automation REALLY easy with their workflow feature. They also offer a segmentation feature and make it super simple to create beautiful opt-in forms to build your list. 
Being a new platform, the backend features are not as robust as Convertkit, Mailchimp, or MailerLite–but that might soon be changing. 😉
If your email marketing strategy is very straightforward, and you love aesthetics and simplicity…Flodesk is a great option!
Email FaceOff: Which email Platform is Best?
If you want my TOP recommendation between ConvertKit, Mailchimp, MailerLite, or Flodesk, my recommendation is…
🥁🥁 drum roll…
>>> ConvertKit! 
ConvertKit's website covers everything you need to get started. They consistently host training webinars, and they have an awesome Facebook community where you can quickly get questions answered.
Being a member of ConvertKit has been inspiring and the support has helped me keep email marketing a priority in my business. 
It's worth noting though, ConvertKit does NOT offer automation funnels under its free plan, so if that's something you're looking for…you'll want to start out with their Creator plan at $29/ month.
If that's not in your budget, my second choice would be MailerLite because it DOES allow many advanced features under its free plan.
Want more email marketing?
If you want more training on email marketing, we have an Email Marketing 101 course inside of our The SavvyVault.
In fact, we have nearly 40 tech courses, including courses like ConvertKit and MailChimp, in addition to courses like Pinterest Management, Trello, and Canva. AND you can get access to all of these courses for just $47 a month!
Go ahead and click on this link if you want to check out The SavvyVault.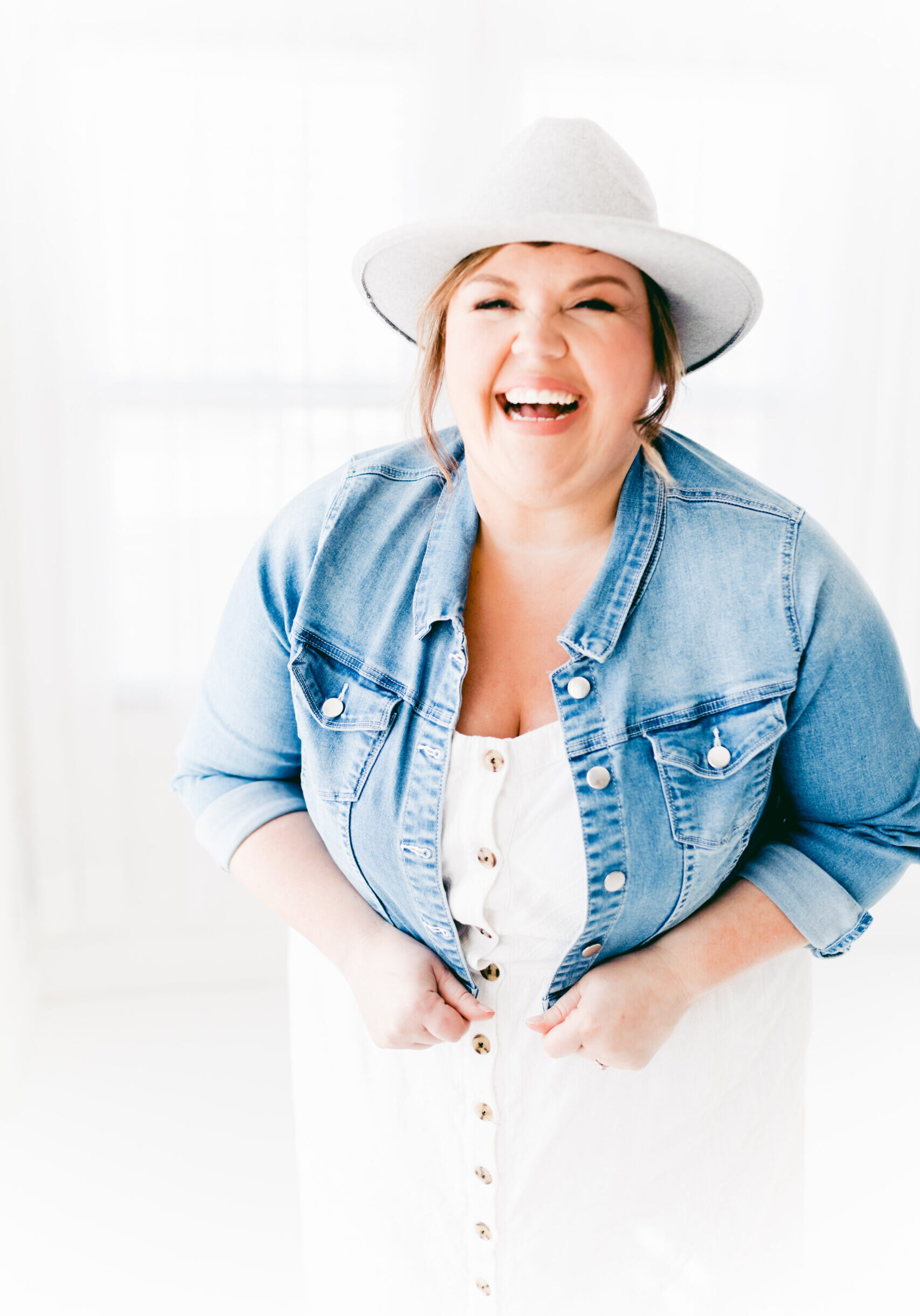 Abbey Ashley is the Founder of The Virtual Savvy. She helps aspiring virtual assistants launch and grow their own at-home business from scratch. She's since gone on to grow a multi-six figure business and retire her husband ALL from her at-home business. It's now her passion to help others start their own VA business so they can taste the freedom and flexibility of entrepreneurship as well.
This free one-hour training combines thousands of hours of research, years of experience in growing a virtual assistant business!
Read posts from our most popular categories.
*This post may contain affiliate links. This means I may earn a small commission (at no cost to you) if you sign up for a program or make a purchase using my link!
Wondering how you can make money working from home as a virtual assistant? The best way to begin is by starting your own VA business. I remember when I first started mine in 2015. I didn't even know what a VA was.  My friend had just told me about it and after doing some research,…
Do you ever feel STUCK in your business?  Like your…
Read More
Sorry, we couldn't find any posts. Please try a different search.