4 Business Lessons I Learned From My 103 Year Old Grandma…
This past weekend we hauled the family up to Maryland to celebrate the 103rd birthday of my husband's grandmother.
This woman is a total inspiration. She owned and operated her own hotel in Ocean City into her mid-eighties. She stopped driving at 95. She just went to a nursing home two years ago – before that, she was cooking her own meals and living in her own apartment by herself.
Determined? Yes. Inspirational? You bet!
On the car ride home I started realizing how much can be learned from this magnificent woman. It's what I'm going to share with you today…
4 Business Lessons I Learned from my 103 Year Old Grandma
Look on the Bright Side
Hazel Vouris, age 103, is one of the most inspirational people I know. I remember a few years ago, she requested that we drive her to see an old friend. The moment that we sat down for tea in this 85 year old woman's home, she (the friend) started complaining.
"I'm doing terrible. My back hurts. My legs hurt. The neighbors are too loud and my sister won't call me back…."
We sat and listened to this woman complain for a solid 20 minutes. Exhausted from her own babbling, she leaned back and said, "How are you doing, Hazel?"
Hazel just smiled, closed her eyes and said, "Oh… I'm blessed".
This woman had learned that the key to happiness is gratefulness. She was much older than this other woman, and likely had more pains to ache about, but she chose to focus on what was good in her life.
What are you grateful for? When difficulties in your life or business get overwhelming, take a moment to stop and be grateful for what you have. It will change everything.
Be Generous
While visiting Hazel this past weekend for her birthday, she became SO excited for the gifts. Nope, not the gifts we gave her (which included yarn and Hershey chocolate bars), but for the gifts she had made for us. Her face lit up and she handed me a hand-crocheted doily. She went on about all of its incredible uses and the best way to make sure it would lay flat.
Giving can be even more rewarding than receiving. If you are at a place where you aren't getting much in your business (in terms of money or fulfillment), step back and see if you are GIVING in your business. Try it. You'll be amazed at the results!
Be Hard Headed
World-renowned soccer player, David Beckham, speaks to his own stubbornness. "I'm a very stubborn person. I think it has helped me over my career. I'm sure it has hindered me at times as well, but not too many times. I know that if I set my mind to do something, even if people are saying I can't do it, I will achieve it" (source).
One of the most admirable personality traits of my grandmother is her ability to just keep going. She doesn't let anything stop her, or let anyone tell her that she can't. If she wants to do something, she does it. She lived her life as a woman without limitations and accomplished so much because of it.
Who's to tell you that you can't? Get stubborn.
Eat Sausage Biscuits
I remember a few years back, we went to visit Hazel for the weekend. We got to her house early, in time for breakfast. When asked if we could take her out for breakfast, she replied, "No, I'll just eat what I eat every morning". At that, she pulled a box of Jimmy Dean sausage biscuits out of the freezer to make for breakfast.
No, I'm not telling you to eat a sausage biscuit every morning for breakfast (although… my grandmother is 103 and still going strong…). What I am saying is don't forget to treat yourself. Is a frozen biscuit probably best for my grandmother's health? No… but she likes it. It's something special that she enjoys for herself each day.
What do you do for you? It's easy as an entrepreneur to get so caught up in your business that you forget to do the little things that make you happy. Watch your favorite sci-fi. Have a laugh with a friend. Eat a sausage biscuit. We only have one life to live on earth – enjoy it.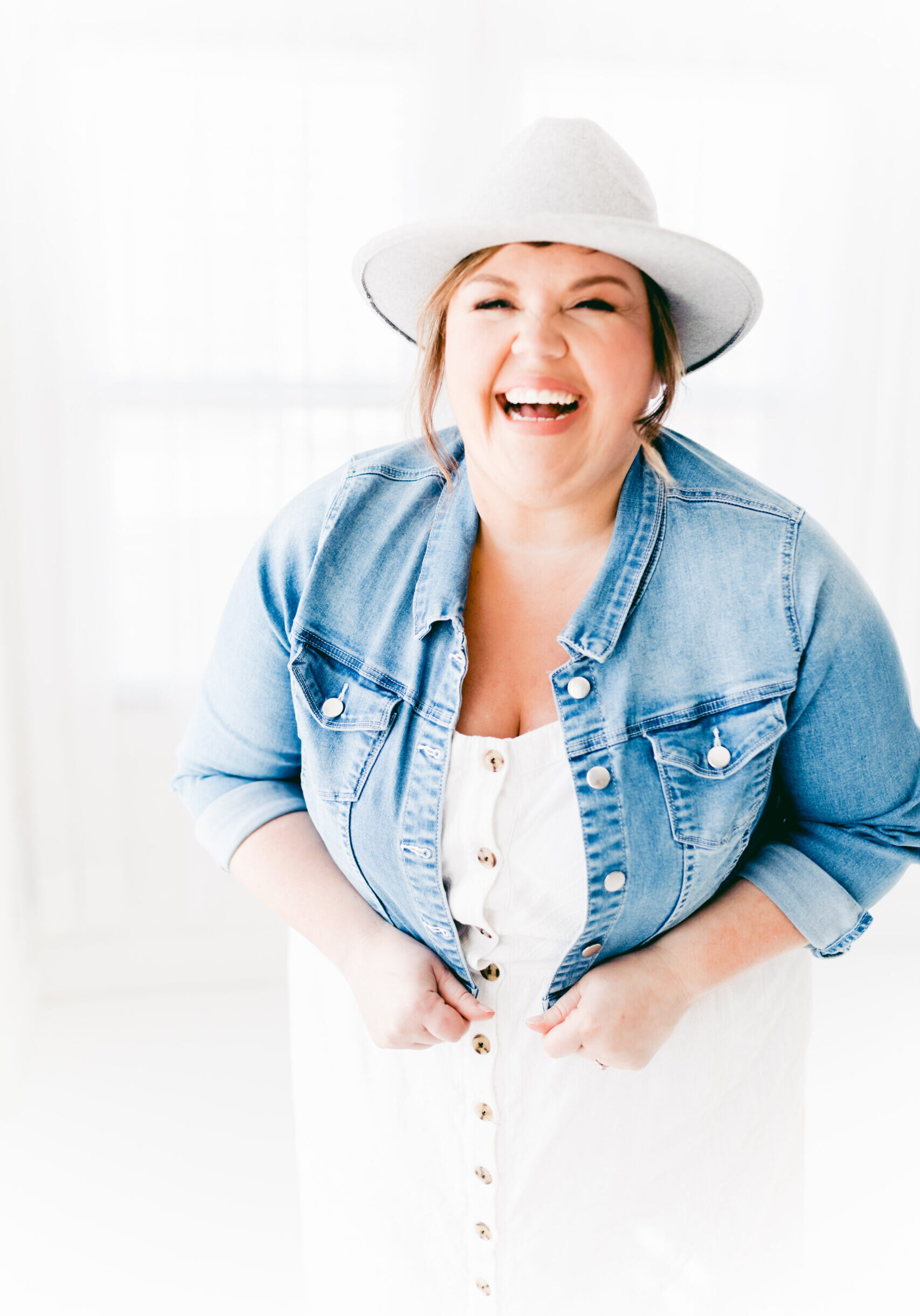 Abbey Ashley is the Founder of The Virtual Savvy. She helps aspiring virtual assistants launch and grow their own at-home business from scratch. She's since gone on to grow a multi-six figure business and retire her husband ALL from her at-home business. It's now her passion to help others start their own VA business so they can taste the freedom and flexibility of entrepreneurship as well.
This free one-hour training combines thousands of hours of research, years of experience in growing a virtual assistant business!
Read posts from our most popular categories.
*This post may contain affiliate links. This means I may earn a small commission (at no cost to you) if you sign up for a program or make a purchase using my link!
Do you ever feel STUCK in your business?  Like your time is stretched thin and clients keep coming in that just don't value your worth? Maybe you want to scale your business but you just don't know what to do next? If you're answering " YES" over there – I have just the thing for…
Wondering how you can make money working from home as a virtual assistant? The best way to begin is by starting your own VA business. I remember when I first started mine in 2015. I didn't even know what a VA was.  My friend had just told me about it and after doing some research,…
Curious what a day in the life of a…
Read More
Sorry, we couldn't find any posts. Please try a different search.