Legit Ways Entrepreneurs Can Generate Cash FAST
I know what it is to be comfortable financially, but I also know what it feels like to be broke. I'll admit that my family and I have had times where we didn't know how we were going to pay the bills. It's SO stressful. You know you want to pursue entrepreneurship, but the fear of not generating enough cash in your business can be mentally hindering!
Whether you're venturing out into entrepreneurship or still rockin' it in the corporate world while you grow your business, there may be times when you get strapped for cash. I understand. It's why I've created this list of ideas for entrepreneurs to generate cash quickly.
Not all of these tips will work for you. The purpose of this list is to get your wheels turning. If you want different results in your business, you can't keep doing the same old thing. What's something new you can do in your business to generate more income?
Legit Ideas for Business Owners to Generate Cash FAST
Tell People About Your Business
I know I have been completely guilty of this – when trying to promote your business, it's sometimes easier to talk to strangers than our own friends and family. Do you offer a service or product that the people you know would be interested in? Talk to them about it!
A friend and I were chatting one day about her photography business. Her main concern with her business at the time was bringing in more clients. I realized that in the time we had known each other, she had never asked if my family would be interested in getting family photos.
I know you don't want to badger… but you have to at least ask the people you know ONE time if they are interested in what you offer. If they don't, they might know someone who is!
(If you're stuck for words on what to say exactly – I have just the thing for you! It's my customizable personal outreach template. Just click the hyperlink and scroll down to download it free!)
Just Ask!
This is similar to "who do you know," but it focuses on asking others to share your services with other people. Why not ask five close friends (especially those who have connections!) to mention your services?
Even better, do you have a close friend who has an audience or a large following? Try asking if they would mention you, your services, and/or your brand to their audience. You don't know until you ask, and the worst they can say is "no". Best case scenario? That random friend of yours with 300,000 followers on Twitter promotes your brand and business booms. It's worth an "ask!"
Go to a Networking Meeting
Have you exhausted the list of people you know to pitch your services to? Meet new people. Especially if your area is highly populated, there can be hundreds of free Meetups that happen on a weekly basis. Meet with other entrepreneurs, share business cards, find referrals, and build business connections.
Don't have a Meetup in your area? Start one! Invite other entrepreneurs to join you. This can be a great way to promote your own business, position yourself as an authority in your field, and network with other business owners.
Offer Coaching or Consulting
If you have a product or service-based business and haven't tried coaching or consulting yet, this may be your time. Provide one-on-one coaching services to do what you are already doing well. Offer consulting skills to a business that could benefit from your knowledge.
Maybe you have an existing email list that you have never offered coaching to. Don't feel the need to make it super complicated. You have valuable knowledge to offer – it's why you started your business. Send out an email to your subscriber list stating what you can offer them. Set up a payment method and boom – you have a coaching program! You can also use a program like Calendly to make it REALLY easy for clients to book with you.
Create an Online Course
I only suggest this option if you already have some kind of substantial email list to pitch to (over 1,000 subscribers is best). Creating an online class is a fairly easy way to generate new income for those who already have a following.  My favorite platforms for course creation are Teachable and Kajabi. It's super simple to learn and sell your courses.
Before you dive into creating content for your course, I HIGHLY recommend reading this article from Bryan Harris. It goes into detail on how he created a course that people would want by seeing what people were already interested in, and even getting people to pre-pay for the course before it's created (can we say, quick income?). He generated over $220K in a 10-day pitch. It's pretty phenomenal!
Teach an In-Person Class
Teaching an in-person class is a fun way to show off your skills by teaching them to others! What success have you had that you could teach others in a workshop or class? Don't get hung up on all of the technical details. My theory in this is similar to launching an online course – sell then create. Choose a subject, date, time, and price. Don't even worry about a location at first. Then start selling! If you don't sell enough seats to make it worthwhile, you can cancel the event, but selling first will ensure that there is enough interest to actually put all the work into securing a location and creating a presentation.
Reconnect With Past Clients
When is the last time that you connected with your previous clients? Try sending them a personal email to see how they're doing and how their business is going Then, offer them another product or service that would interest them. Can you offer them a re-sale, cross-sale, or up-sell? If not, maybe they have someone they could refer?
Remember – your previous clients have already seen the value that you offer. They're easier to convert than new clients and require less up-front costs to convert! Win-win-win!
Just to brush up, here are the different kinds of offers you can present to previous clients:
Resell 
If a client purchased a product or service from you that they may need again, reach out to them! This is especially good outreach if you have a service-based business. Clients usually need services provided more than just once!
Cross-sell 
A cross-sell is when you take a product or service that a client purchased, and you pitch a similar, related product or service to pitch to them. Amazon has perfected this process with the "frequently bought together" section of their site:

Even if a cross-sale didn't happen at the time of the original sale, you can still reach out to your clients and see if they're interested in a similar service.
Upsell
An upsell is similar to a cross-sell, and is best presented at the time of purchase. However, you can contact previous clients to see if they are interested in an upsell after their purchase as well. Did your client purchase your base package? Why don't you call to see if they are interested in an upgrade (or upsell)? Did you sell an ebook on how to add content upgrades to blog posts? Why not see if the person who purchased the book is interested in a "Do It For You" service to add content upgrades to all of their blog posts?
Incentivize for Referrals
My husband and I once led a youth group (in all of that spare time that we had ), and one of our youth kids mowed lawns after school. He was having trouble getting new clients so I offered a suggestion:
"Why don't you try incentivizing for referrals? For instance, let your customers know that if they refer a friend who ends up paying for their lawn to be mowed, they get a free lawn mow?"
Let me tell you, people love free stuff! This kid had more lawns to mow than he could even handle and had to enlist a buddy of his to help out with the work.
What incentive can you provide to get some referrals? Remember, the incentive needs to be GOOD to get others to act!
Search for Hourly Tasks
I am a big proponent of pricing your services based on value and not getting stuck in the hourly rate trap. However, when you need cash fast, landing some hourly business isn't a bad idea. If you have services that you can offer online, try offering your skills on a website like Upwork or Fiverr. Take the extra time to build up an impressive profile and show off your experience. Write personalized emails with your bids that show off exactly why you are the right person for the job. You'll be amazed how quickly work can come in when you present yourself well on these kinds of platforms!
Run a Promotion
Some money is better than no money, right? Why not try doing a big sale or promotion of your most popular product or service? I wouldn't suggest doing this often, as people will simply wait for the sale to come around. However, if you're strapped for cash as an entrepreneur, this can be a great way to boost sales quickly!
Create A Productized Service
In case you're thinking to yourself, "productized service…what is that?!?" then let me explain. It's a skill that you package and sell as a one-off service. So, let's say you are REALLY good at creating resumes–and you create a sales page where you offer to deliver a done-for-you resume within 2-3 days of purchasing. You include a checkout link on the page and give the customer instructions on how to submit any information you need.
If you work one-on-one with a client you would probably spend some time interviewing them and then take time to write and go back and forth with the client on any edits that need to be made. In my example, the project is one-and-done, and you can quickly move on. You still want to make sure you're providing amazing value – but it is a quick way to offer a service with less commitment on both you and the client's end.
Some productized services you can consider:
Research
Blog post content
Content re-purposing
Canva graphic creation
Photo editing
Web site/landing page set-up
Creating personal or business budgets
WordPress blog set-up
Instagram audit
Proofreading/editing documents
These are just some examples, but you can turn nearly ANY skill into a productized service. You can use social media to promote your sales page or share it with your email list!
Turn Your Knowledge Into An Affordable Digital Product
Maybe selling a digital course isn't for you – but what if you could create another digital product that requires minimal effort but is highly valuable to other people? I see this on sites like Etsy ALL the time. People create simple digital files like house budgets, checklists, how-to guides and etc. for under $10, but sell to hundreds or thousands of people! It might take you less than two hours to create that product, but it will make money for you over and over again as you keep getting sales. The great thing about sites like Etsy is that people can find you through YOUR platform – so even if you don't do any extra marketing, you can still make some sales.
Save Instead of Spend
I have to put this one in here. Often when we are strapped for cash, we need to take a good, hard look at where our money is going before we come up with a plan to get more money coming IN. If you don't have a hold on your finances and spending, more money isn't going to solve the problem. Print out a couple of months of your bank statements. Where is all of your money going? Should you cut back on eating out? Are you really watching enough TV for the cable bill to be worth it? Are there subscription services that you signed up for that aren't being used? Where can you free up money in your budget?
Sell Stuff You Don't Use
If you need cash now and have some items lying around that you don't use, you can try to sell your stuff!
Platforms like Facebook Marketplace and Mercari make it really easy to do that online. This could be gently used clothes, old video games, or even stuff you bought and just NEVER used. You'd be surprised how much extra "money" you might have actually lying around in those no-longer-used items.
Take an Already Learned Skill and Turn it into Side Income
I've saved the best for last.
When you make a statement like this it's easy to think, "I would have thought of this already if there was something that I could do!"
Listen up, YOU are unique and possess unique skills that others would be willing to pay for.
Check out easy remote jobs you can start today!
Here's how to discover what you can do to actually start making a side income from your skills:
1. What industry are you in? What skills do you possess? What is something you do every day that others might pay money for?
Here's how this tip played out in my own business – before launching my online course, I wrote blogs and created online courses for other entrepreneurs.
It started after a friend and I were talking and she said, "I just don't know how you do this! It's incredible!".  I realized that creating courses is something that others don't naturally know how to do, and a service that I could easily offer. So, I created a package and an example of a course I could create and sent it off to a big-wig online blogger.
(Note – I spent TIME on my pitch – at least 4 hours creating a custom course for the guy to show him how my skills could benefit his business).
Guess what? He signed up to pay me $1000 a month to create online courses for him. I'm now contacting other bloggers with personalized pitches to do the same thing. Side income – check. ✔️
*Side note- make sure you are pitching your services to someone who can afford to pay you for your specialized skill!
2. If you can't think of something within your current job skill set, think of your interests and personality.
Now, knowing "I am a people-person" isn't what you need to create a side-income. You must think of a way for that to solve a problem for someone.
"'Follow your heart and do what you love' is just a slogan. You need to get real," says Kelly James-Enger, author of Six-Figure Freelancing. "If you're not offering a service people are willing to spend money on, you're not going to be in business [for long]."
What do you like to do? Do you know how to take the perfect Instagram shot? How can that be a service? Don't just teach others how to do that (big paying clients don't want to learn – they want you to do the work FOR them!).
Can you offer clients to completely overhaul their Instagram account in 2 months? I would pay for that service! Don't discount yourself. Can you move a heavy desk? I paid for that service a week ago. Can you organize files really easily? For busy and successful people, that's a skill that is invaluable and highly marketable!
3. Don't forget the two key components for this to make you GOOD income.
First, target high-value clients.
Target people who actually have the money to pay you for your service.
Next, make sure you remember to provide VALUE FIRST.
That means don't come in with a general pitch. Make it customized and impressive. You can pitch to 10 people in a day with a general pitch and potentially get no response. You're better off if you spend a few hours creating a personalized pitch for one person – your chances of getting hired increase by 1000% (that's a made-up stat – but you get the point!).
Another thing you can do to give your business a boost? Download this FREE VA Checklist and Starter Kit!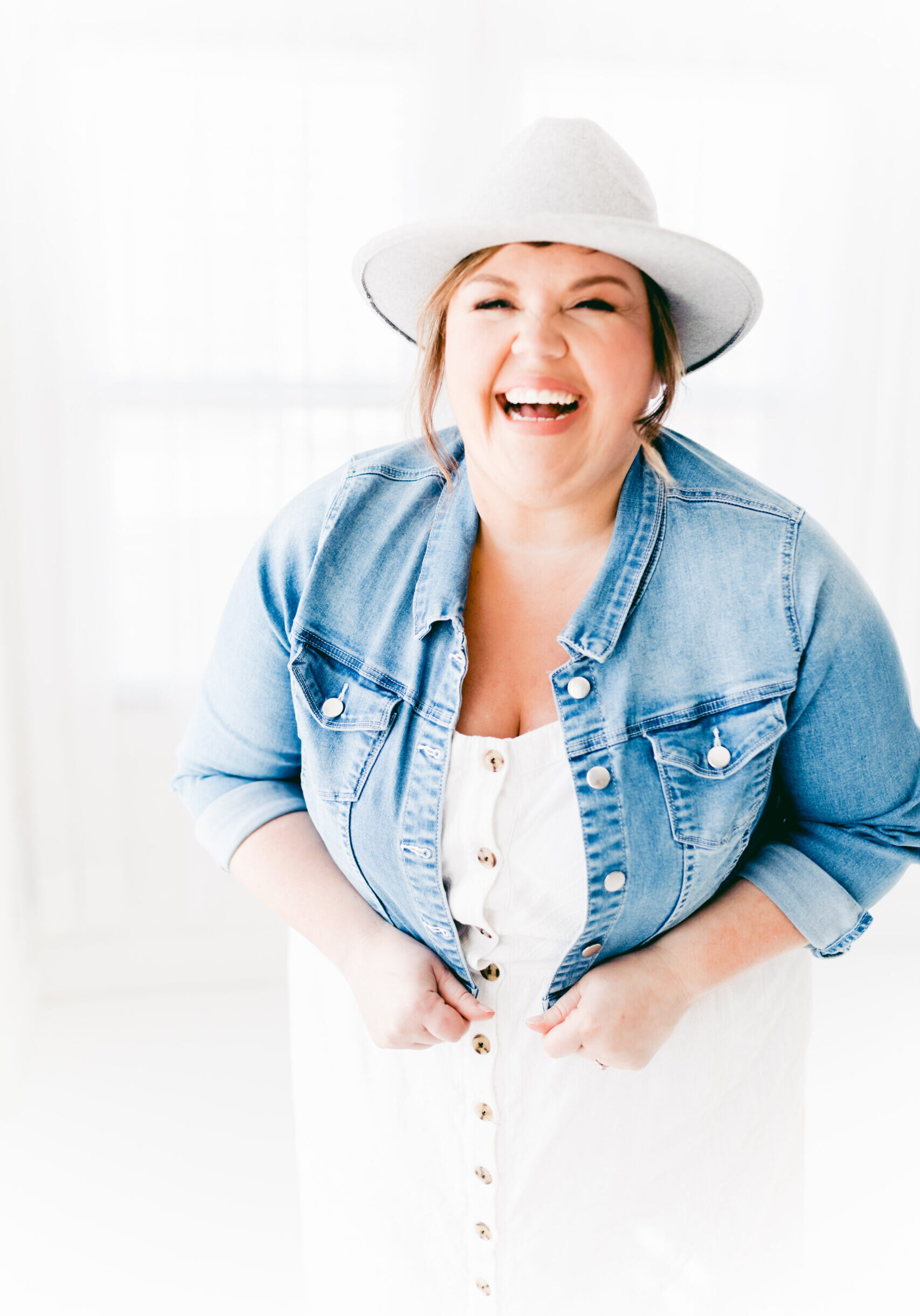 Abbey Ashley is the Founder of The Virtual Savvy. She helps aspiring virtual assistants launch and grow their own at-home business from scratch. She's since gone on to grow a multi-six figure business and retire her husband ALL from her at-home business. It's now her passion to help others start their own VA business so they can taste the freedom and flexibility of entrepreneurship as well.
This free one-hour training combines thousands of hours of research, years of experience in growing a virtual assistant business!
Read posts from our most popular categories.
*This post may contain affiliate links. This means I may earn a small commission (at no cost to you) if you sign up for a program or make a purchase using my link!
Do you ever feel STUCK in your business?  Like your time is stretched thin and clients keep coming in that just don't value your worth? Maybe you want to scale your business but you just don't know what to do next? If you're answering " YES" over there – I have just the thing for…
Wondering how you can make money working from home as a virtual assistant? The best way to begin is by starting your own VA business. I remember when I first started mine in 2015. I didn't even know what a VA was.  My friend had just told me about it and after doing some research,…
Curious what a day in the life of a…
Read More
Sorry, we couldn't find any posts. Please try a different search.